Mastercard Brings Renowned Footballers Messi and Neymar Jr. Together for a Social Movement that Seeks to End Childhood Hunger
April 10, 2018 | By Janet Rivera-Hernandez
Lionel Messi and Neymar da Silva Santos Jr. join Mastercard's slate of iconic sports ambassadors as part of a partnership to launch the Start Something Priceless campaign in Latin America and the Caribbean

Miami, April 10, 2018 – Mastercard announced today the launch of its Start Something Priceless campaign in Latin America and the Caribbean (LAC) with an unprecedented effort. For the first time in history, a brand brings together two football superstars of Latin America, Lionel Messi and Neymar da Silva Santos Jr. (Messi and Neymar Jr.), in an integrated marketing and communications platform to score against childhood hunger and malnutrition in LAC.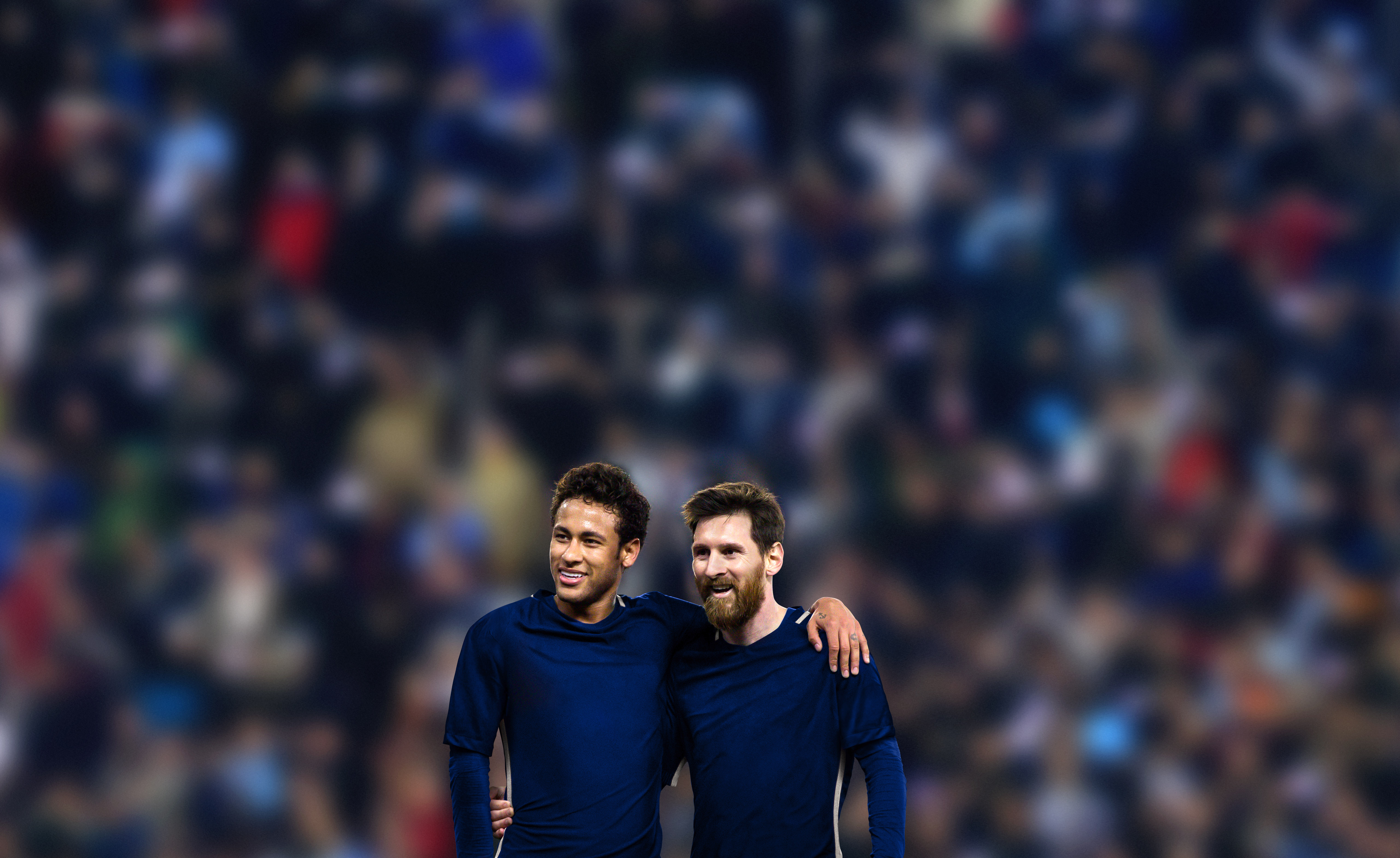 The social movement, #JuntosSomos10 (TogetherWeAre10), will ignite the evolution of Mastercard's iconic Priceless advertising campaign, transforming it from StoryTelling to StoryInspiring, appealing to today's socially engaged consumers.

#JuntosSomos10 (TogetherWeAre10) will serve as a reminder that every day we all have the power to create a memory, to ignite actions, to make a difference, and even to launch a movement. This movement leverages the role of #10 footballers capable of inspiring and moving generations of fans behind the most beloved and mobilizing sport in the region. It celebrates the friendship of two #10's of football, Messi and Neymar Jr., and reinforces the message that football has the power to unite people around a shared passion and overcome cultural biases. Their friendship on and off the field has inspired millions of fans and is symbolic of a culture that thrives on human connections and relationships.

"Human connections are the foundation of the Latin culture. It's about celebrating the collective versus the independent. We come together for a common purpose because we know the most meaningful experiences in life don't just happen, we make them happen," says Ana Ferrell, Senior Vice President, Marketing and Communications, Mastercard LAC.

As part of their two-year partnership with Mastercard, Messi and Neymar Jr. will seek to inspire fans to join them in fighting childhood hunger and malnutrition through a series of cause-related marketing efforts supporting the United Nations World Food Programme (WFP) and other partners which will be incorporated into the movement over time.

"Mastercard is committed to raising significant resources to positively impact those in need around the world.  In 2017, we announced our commitment with the World Food Program to end the spiral of poverty through eliminating hunger, driving inclusion and the enablement of those in need. With partners like WFP and many others, we are developing initiatives – such as the one we are announcing today - to help children across reach their full potential through the power of a meal.  We could not have found better brand ambassadors to join us in this movement, "said Ferrell.

The campaign kicks-off on April 10th with the activation of the #TogetherWeAre10 social movement, encouraging consumers to join Mastercard in doing their part to make a difference in the world. The Mastercard brand ambassadors will invite their followers to join the movement by making a symbolic gesture, inspiring people to learn more about hunger and donate to the WFP.  Followers will be encouraged to show their support by recording themselves replicating the gesture and sharing it on their social media channels using the hashtag #TogetherWeAre10.

Throughout the movement, for each use of the hashtag, Mastercard will donate one meal to the United Nations World Food Programme. The company will also donate the value of ten additional meals for each donation made with a Mastercard card to the World Food Programme accessed through Mastercard campaign website.

"For children across Latin America and the world, a nutritious school meal each day improves health and cognitive development," said Miguel Barreto, Regional Director of WFP for Latin America and the Caribbean. "It also encourages regular school attendance, which gives children, particularly those who are most disadvantaged, a better chance to achieve their full potential."

"At its heart, this campaign is about coming together for children across Latin America and the Caribbean who have so much potential but are simply held back by hunger," added Prerana Issar, WFP's Director of Private Sector Partnerships. "Since our partnership began, Mastercard has done an incredible job highlighting this potential and creating priceless moments for consumers to make a tangible impact, one school meal at a time."

Along the 2-year campaign, Mastercard aspires to have made a positive impact in the lives of children in the region by providing more than 10 million meals and supporting the fight against malnutrition across LAC.

For more information about the campaign visit: mastercard.com/juntossomos10

To access the Digital Press Kit, which includes other campaign assets visit this link.

About Mastercard

Mastercard (NYSE: MA), www.mastercard.com, is a technology company in the global payments industry.  We operate the world's fastest payments processing network, connecting consumers, financial institutions, merchants, governments and businesses in more than 210 countries and territories.  Mastercard products and solutions make everyday commerce activities – such as shopping, traveling, running a business and managing finances – easier, more secure and more efficient for everyone.  Follow us on Twitter @MastercardNews, join the discussion on the Beyond the Transaction Blog and subscribe for the latest news on the Engagement Bureau.

About WFP 

WFP is the world's largest humanitarian agency fighting hunger worldwide, delivering food assistance in emergencies and working with communities to improve nutrition and build resilience. Each year, WFP assists some 80 million people in around 80 countries.