Mastercard & Bank of America Announce the National "Grow Your Biz Contest" Small Business Winner Arion Long, CEO and Founder of Femly
November 9, 2018
Femly takes the prize as the winner of $25,000 and industry-expert consultation

PURCHASE, NY – November 9, 2018 – Today Mastercard and Bank of America announced Arion Long, CEO and Founder of Femly, as the winner of the second annual Grow Your Biz Contest, which invited small business owners across the country to pitch how they plan to take their business to the next level for the chance to win $25,000. Finalists received individual coaching from industry experts on how to grow faster and smarter.

Small business owners were asked to submit a video online answering the question, "How do you plan to grow your small business?" Four finalists from across the U.S. were selected to take the stage and pitch their business in New York City at NeueHouse on November 8th. After a thoughtful deliberation, the panel of expert judges, including Create and Cultivate CEO Jaclyn Johnson, host of CNBC's "Cleveland Hustles" Bonin Bough, Head of North America Small Business for Mastercard Ginger Siegel and Northeast Small Business Division executive for Bank of America Kevin Kelly, selected one grand prize winner, Femly.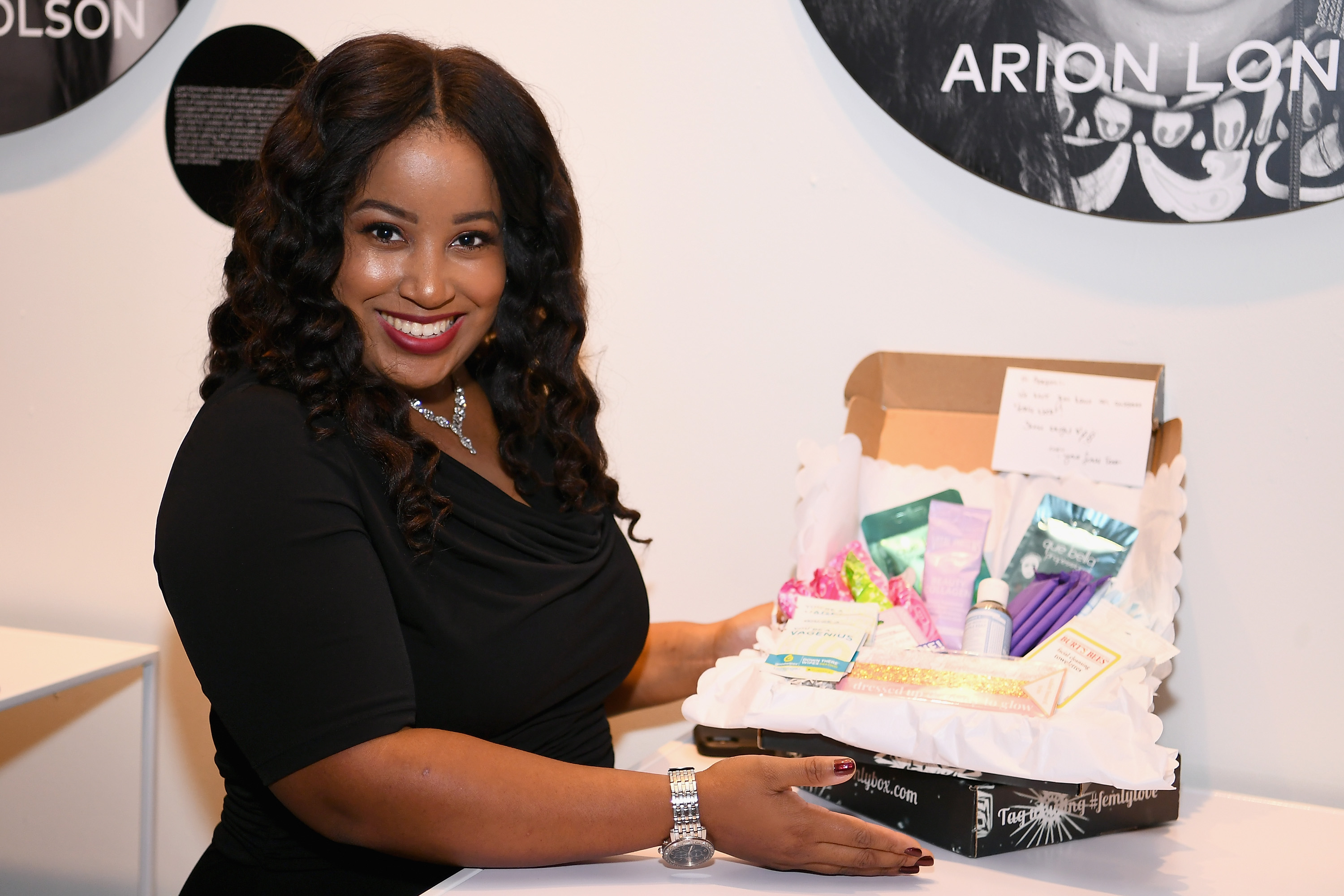 The Femly Box was started after Founder, Arion Long discovered the dangers of chemicals found in conventional care. She went on to suffer from a cervical tumor, and wanted to support women's wellness all over the country and the globe. The natural feminine care subscription company ships monthly menstrual cycle care packages including 100% natural cotton pads, tampons, snacks and body care products and more.

"These four finalists have displayed impressive ingenuity and passion for their businesses and are excellent ambassadors for this competition and all entrepreneurs," said Kevin Kelly, Northeast Small Business Division executive at Bank of America. "We're excited to congratulate our winner, Arion Long of Femly, and look forward to supporting her vision with an award that will give them the power to grow and pursue the next stage of their business adventure."

The Grow Your Biz Contest launched as a Boston focused initiative in 2017 and this year was expanded nationally, uncovering diverse businesses across the U.S., including the four selected finalists. Whether it was Femly's monthly natural feminine subscription box, Kin's flavorful ramen, Draft Texas' specialized draft beverage trailer or Cheeky Monkey's joyful home accessories, each finalist showcased their unique business and passion to grow smart. To learn more, you can watch the "Grow Your Biz Contest" finalist videos here.

"While these businesses may be small, they are also mighty, and driven by an ambition to grow and expand their customer base," said Ginger Siegel, Head of North America small business, Mastercard. "Most small businesses don't have chief marketing, finance or risk officers to help get them there. Together with Bank of America, we are working to help fill this void by delivering the tools and solutions small business owners need, as well as partnering on programs like Grow Your Biz that provide the guidance and resources necessary to thrive."

Mastercard and Bank of America want to ensure that small business owners across the U.S. have access to the insight, supports and solutions to help them achieve their growth ambitions. The Grow Your Biz Contest is just one program, equipping driven small business owners with the right resources and guidance to take their business to the next level.
 
Media Contacts
Don Vecchiarello, Bank of America
About Bank of America
Bank of America is one of the world's leading financial institutions, serving individual consumers, small and middle-market businesses and large corporations with a full range of banking, investing, asset management and other financial and risk management products and services. The company provides unmatched convenience in the United States, serving approximately 67 million consumer and small business clients with approximately 4,400 retail financial centers, approximately 16,100 ATMs, and award-winning digital banking with more than 36 million active users, including nearly 26 million mobile users. Bank of America is a global leader in wealth management, corporate and investment banking and trading across a broad range of asset classes, serving corporations, governments, institutions and individuals around the world. Bank of America offers industry-leading support to approximately 3 million small business owners through a suite of innovative, easy-to-use online products and services. The company serves clients through operations across the United States, its territories and more than 35 countries. Bank of America Corporation stock (NYSE: BAC) is listed on the New York Stock Exchange.

For more Bank of America news, including dividend announcements and other important information, visit the Bank of America newsroom. Click here to register for news email alerts.
About Mastercard (NYSE: MA)
Mastercard is a global technology company in the payments industry. Our mission is to connect and power an inclusive, digital economy that benefits everyone, everywhere by making transactions safe, simple, smart and accessible. Using secure data and networks, partnerships and passion, our innovations and solutions help individuals, financial institutions, governments and businesses realize their greatest potential. With connections across more than 210 countries and territories, we are building a sustainable world that unlocks priceless possibilities for all.