Mastercard and KeyBank To Transform Banking Experience With Artificial Intelligence
August 23, 2018
Mastercard Decision IntelligenceTM adds AI capabilities to KeyBank's fraud detection efforts

 Purchase, N.Y. – Aug.  23, 2018 –Mastercard and KeyBank today announced that the bank will now use Mastercard Decision Intelligence™, a security solution that uses artificial intelligence (AI) to make more informed authorization decisions.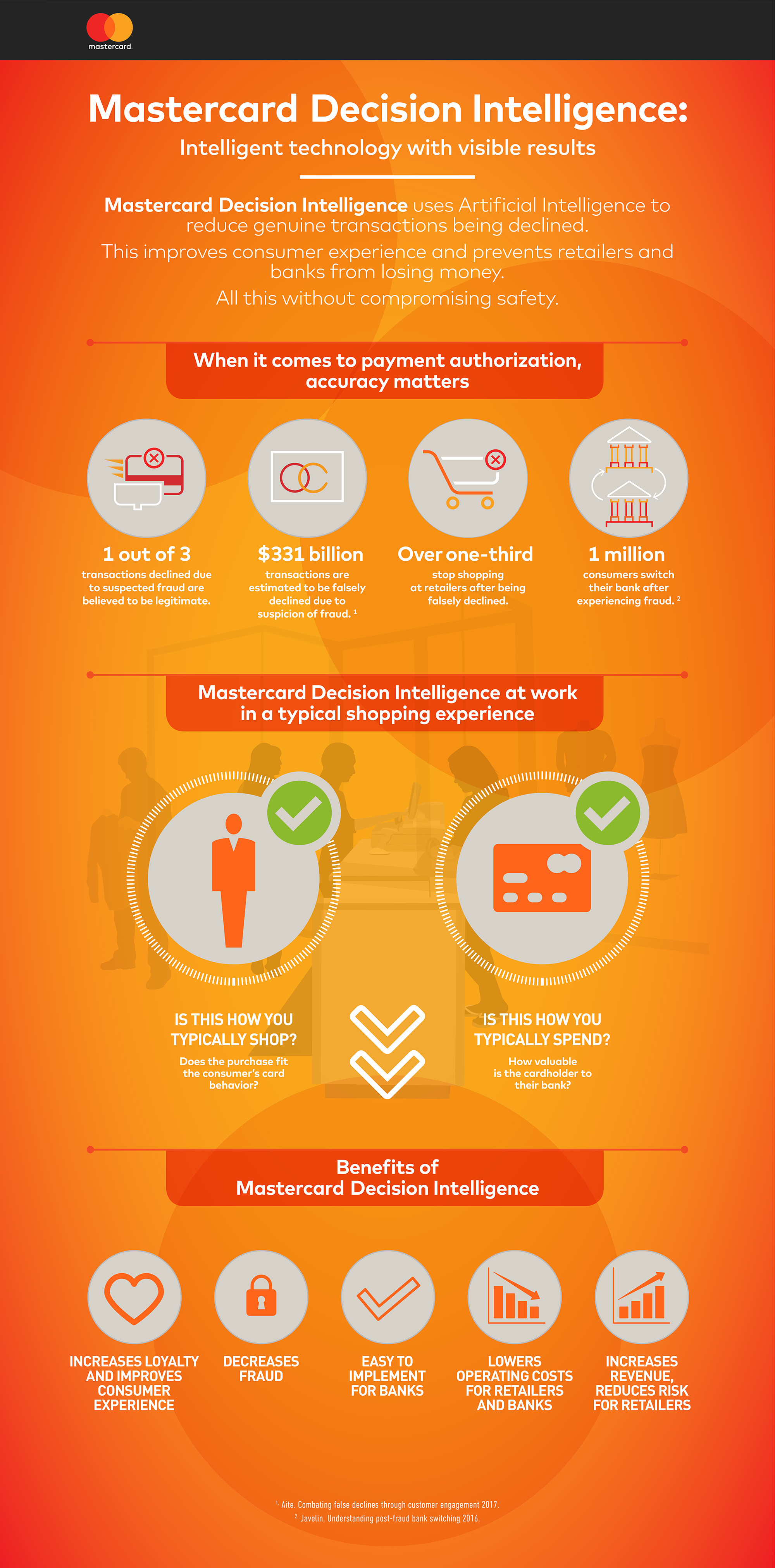 This will enable KeyBank to increase the accuracy of real-time approvals of genuine transactions and enhance the overall cardholder experience. This is the first use of AI being implemented in KeyBank's fraud detection services.

"Our renewed relationship with Mastercard, as partners to provide a simple, seamless and secure way to manage money, is another example how we work to help clients make financial progress, one decision at a time," said Jason Rudman, head of KeyBank Consumer Payments and Digital.

Building off its long-term understanding of KeyBank's business and its customers, Mastercard will also collaborate on new product development initiatives to deliver technology and services to build its franchise, capitalize on new opportunities and transform into a client-centric, digital bank.

"We are excited to continue partnering with KeyBank to deliver client-centric solutions and artificial intelligence capabilities beyond card payments," said Raj Seshadri, president of U.S. issuers, Mastercard.  "We are tapping our deep capabilities in data analysis to help KeyBank with fraud detection."

KeyBank and Mastercard renewed their exclusive relationship last year to deliver payment services to the bank's consumer, small business and commercial customers. The 20 year relationship started with KeyBank offering a range of Mastercard-branded debit card options. Joint operations soon expanded to include debit and prepaid transaction processing capabilities from Mastercard Payment Transaction Services, which then paved the way for testing, piloting and achieving production readiness for all KeyBank and Mastercard offerings. Most recently, the two companies seamlessly and successfully converted approximately one million First Niagara customers to KeyBank clients.