Inclusion
Why I'm showing up authentically as a leader
June 27, 2023 | By Alyssa Carthy
It's vital to any organization to build a culture that encourages employees to show up as their most authentic selves — meaning that all the life experiences that make us who we are, are not something we have to hide when we swipe a badge at the door. At Mastercard, it is vital that employees and leaders feel comfortable showing up as they are.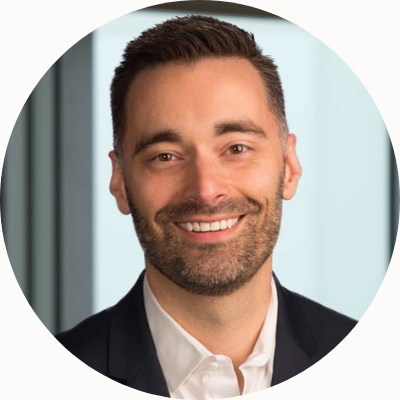 On the latest episode of "Inside the Circles," Mastercard's podcast about the future of work and the topics of now, host Latoya Bennett-Johnson sat down with Chad Wallace, who is the executive vice president and global head of Commercial Solutions. After a robust career with Goldman Sachs and Capital One, Wallace joined Mastercard just over a year ago to lead the company's commercial and B2B businesses, including product, engineering and sales.
Three years ago, on National Coming Out Day, Wallace penned a letter to his younger self. He had written the draft ten times before he felt comfortable with it. After spending his youth and early career being reserved and keeping his cards close to his chest, Wallace was ready to raise his voice and put it all out there — the experiences he had growing up as a young gay man in rural Tennessee, the evolving relationships with his family and what it means to show up as your authentic self in your personal and professional life.
In the podcast, Wallace reflects on his letter and all that has occurred in his life that led him to writing it. "Even in some of the toughest things through my life, there were really good things that ended up happening because of that," he says. "I think I'm a better person at the end of the day because of the things that I went through during my childhood and upbringing."
To continue getting the inside scoop about Mastercard, subscribe to "Inside the Circles" on Apple Podcasts or stream it directly in the player above.