Sustainability
Sustainable consumption will stimulate sustainable production
June 8, 2023 | By Jorn Lambert

Gone are the days of the naïve and uninformed consumer. A few taps on the phone, and we can find exactly what we're looking for at the lowest price — or with free shipping or more loyalty points, or, increasingly, from a brand whose values align with our own.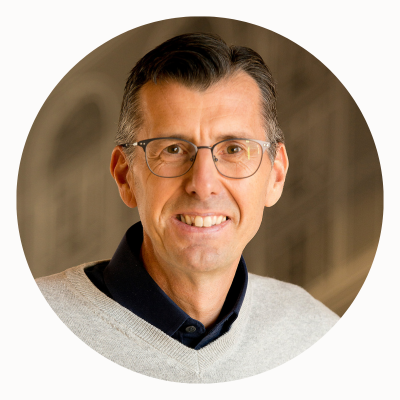 Informed consumers are always making trade-offs between quality and price, and powerful competitive forces have ensured that producers constantly innovate and optimize to provide the quality products at the best price. 
The planet is warming up at a disconcerting pace, giving rise to more extreme weather and increasing the risk and severity of natural disasters, as the wildfire-stoked orange skies above North America this week attest. Now a third critical dimension is emerging that will forever change the competitive equation: Sustainable consumption will stimulate sustainable production. 
Sustainability is increasingly top of mind for consumers, both in what they buy and who they buy it from. They're concerned about the impact their spending has on the environment and society, and they're looking for ways to mitigate those effects. More than half of consumers say they would prioritize brands that reveal their carbon footprints, according to a recent Mastercard survey of more than 4,000 consumers in North America. 
Sustainable consumption isn't just about buying greener — it's about arming consumers with data to make choices that reflect their values. The Mastercard survey also showed that 59% of Gen Z and Millennials would love an easy way to track their spending at businesses owned by people of color or LGBTQ+ individuals. Cities are investing in apps that help retailers reach more people in their own community, rewarding residents who shop locally.   
But today, consumers don't have reliable data to make deliberate choices, and therefore, manufacturers are not incentivized to produce sustainably. Quite the contrary — producing a T-shirt in a far-away country with cheap labor, cheap materials, dirty energy and few environmental controls helps bring the price of the T-shirt down and improves the price/quality ratio. 
If, however, even a small percentage of consumers can start buying based on price, quality and environmental footprint, the powerful forces of competition will unleash innovation that will result in sustainable production across all sectors. 
At Mastercard, we're committed to doing our part to reduce our impact on the environment — we were the first in the payments industry to pledge to reach net zero by 2040 and we are on track to meet that goal, with emissions already 40% or more lower than 2016, according to our just-released 2022 Environmental, Social and Governance Report. 
But when it comes to sustainability, our superpower isn't infrastructure. It's information. We're making it easier to spend smarter. It is not about shaming people to consume less. It is about equipping them with the tools to make choices. If people choose to spend their money on more sustainable items, that encourages manufacturers to source raw materials and design, manufacture and ship products in more sustainable ways, and create a more virtuous spending cycle that is ultimately better for the planet. 
"When it comes to sustainability, our superpower isn't infrastructure. It's information. We're making it easier to spend smarter."
Our network powers billions of transactions a year, and we already help businesses around the world make decisions based on spending patterns gleaned from anonymized and aggregated transaction data. Now we're giving conscious consumers the ability to do the same based on their own spending through our Carbon Calculator, developed with Swedish fintech Doconomy and offered through a growing number of banks and fintechs.
The Carbon Calculator breaks down spending by category and translates into an estimated carbon footprint, tracking it month by month to give people a better idea of where they can have impact and how small actions can add up to meaningful change. It also lets them counterbalance their spending by donating to climate change efforts like the Priceless Planet Coalition, a global effort Mastercard founded with Conservation International and World Resources Institute to restore 100 million trees.  
This is a long game. We are just beginning to harness the potential of the Carbon Calculator, working on sharing more granular insights into the impact of individual spending. Today's tool is merely a first but important step. Ultimately, commerce will benefit from product-specific "carbon labeling" and delivering that data to the consumer at the moment of purchase. 
Beyond the Carbon Calculator, we're exploring new ways to connect people to their passion for sustainability, including turning their purchases and rewards redemption into action for the planet. That's why the Priceless Planet Coalition just launched a new digital platform that allows people to learn about the Coalition's efforts, easily navigate and donate to support restoration projects in different regions, and explore the impact they're having on the planet through immersive videos and photography, from the flooded forests of Cambodia's Tonle Sap Lake to protecting the elephant migration trails in northeastern India to replenishing the parched hills of Kenya's Makuli Nazaui region. 
For consumers, sustainability is what they want, and transparency is what they need. The businesses that move first will gain the advantage in trust and loyalty with not only consumers but investors and regulators. Our job is to fortify decision-making for everyone in the ecosystem with the data that helps companies produce more responsibly and people to consume more meaningfully.