Inclusion
How to turn farmers from price takers to price makers
January 4, 2023 | By Deborah Lynn Blumberg

For generations, Saravanan and his family say they farmed their land in southern India without getting a fair price for their produce. Another local farmer named Prabhu never even knew the market value of his carrots.
Dependent on middlemen to reach buyers, smallholder farmers like Saravanan and Prabhu — who account for 86% of India's agrarian economy — often struggle to earn a living wage from their carrots, beets and other produce.
Crop brokers at local markets claim a hefty share of profits, leaving farmers little room to negotiate prices. Even worse, they have no cash on hand and no access to credit to buy quality pesticides and fertilizers to maximize their harvest. Every day is a battle to run their farms to support their families. Many of their children are leaving their communities to pursue other careers, since farming no longer offers a sustainable income.
But new technologies that give these farmers access to better pricing could change this trend.
Mastercard's Farm Pass platform, piloted in Kenya in 2015 and since expanded to Uganda, Tanzania and now India, brings together people from both the supply and demand sides in an agricultural marketplace to support farming communities.
Farm Pass connects farmers directly with buyers, empowering them to negotiate the best price for their produce. Farmers can also access quality farming products like fertilizers and review farming information such as weather forecasts and pest control advice through the platform, as well as get paid and pay digitally. A digital record of their transactions means they have the validated financial history they need to apply for loans to finance and grow their businesses. And buyers can source their products more efficiently.
"This is a big revolution," says Saravanan, "and a benefit to all farmers."
Smallholder farmers account for 86% of India's agrarian economy but have difficulty sourcing quality farm products and are often at the mercy of middlemen when it comes to pricing.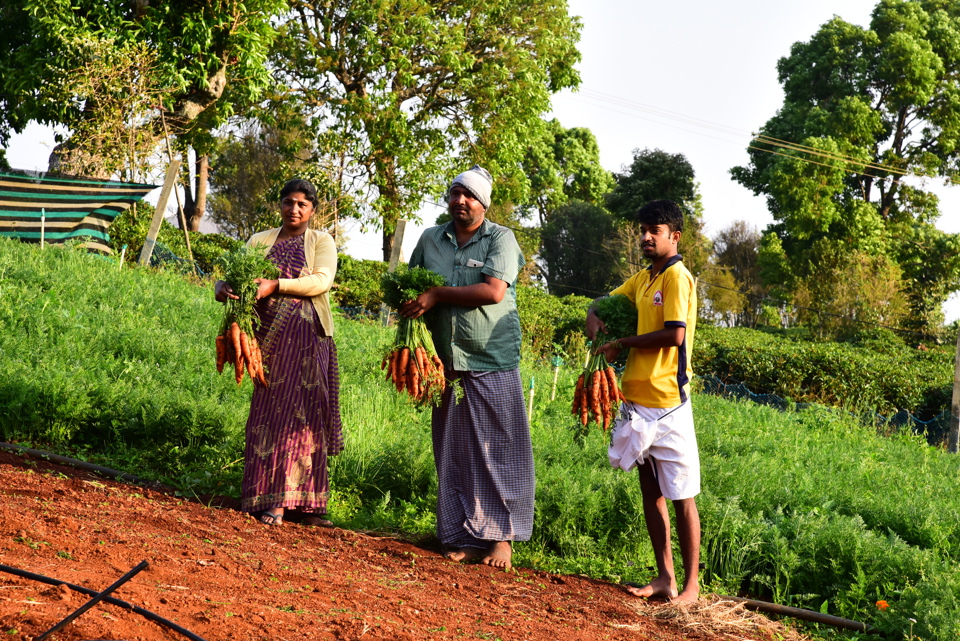 Working in a cash-based economy means farmers are often unable to show they are creditworthy, limiting their ability to grow their businesses.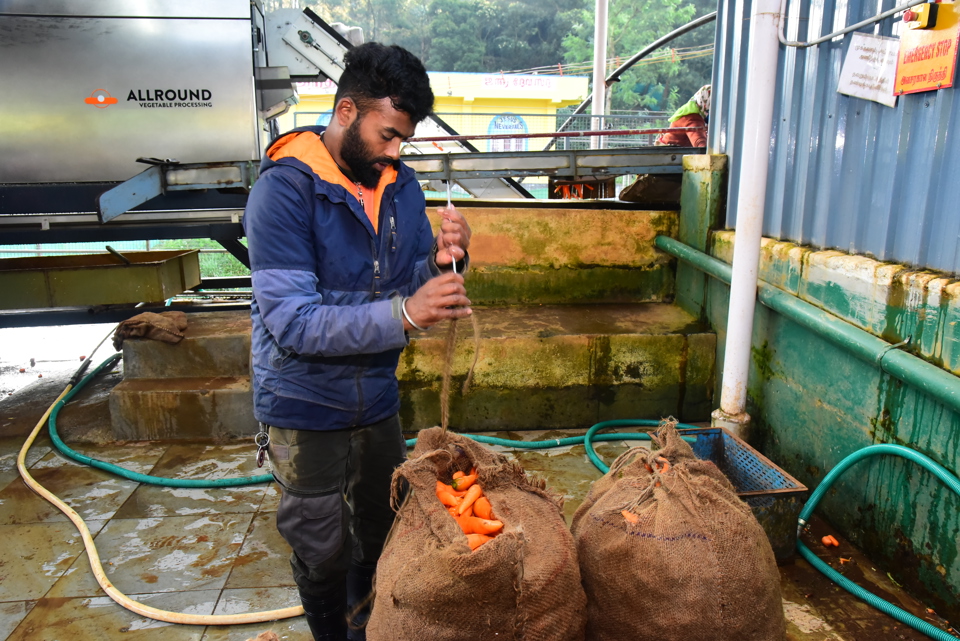 Digitization is changing that, offering farmers access to new marketplaces and more transparent pricing.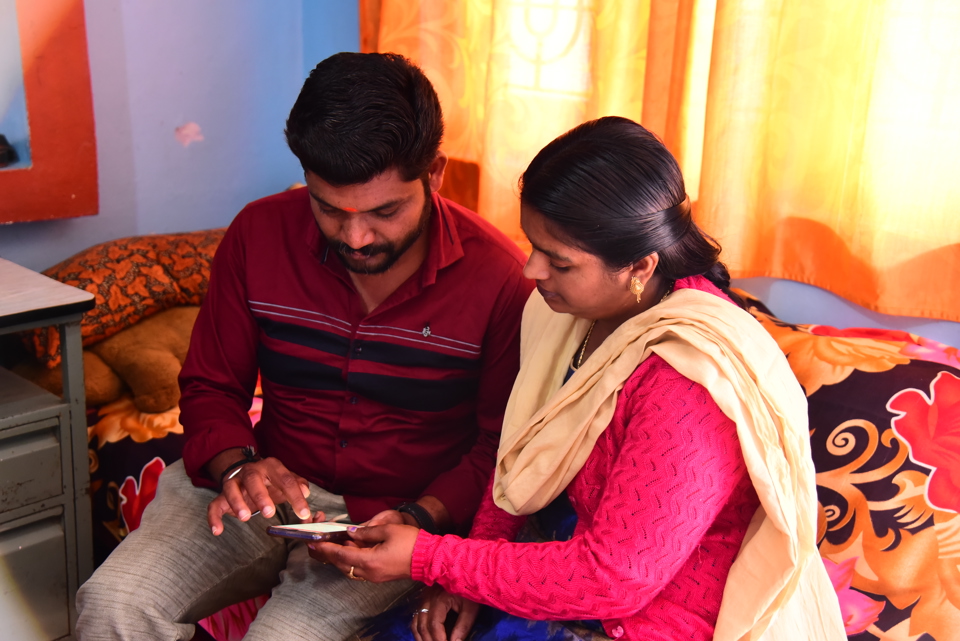 Mastercard Farm Pass is a digital platform that connects farmers, farmer cooperatives, buyers, suppliers and banks, and includes comprehensive training for farmers. Piloted in Kenya, the platform is rapidly expanding across Africa and India.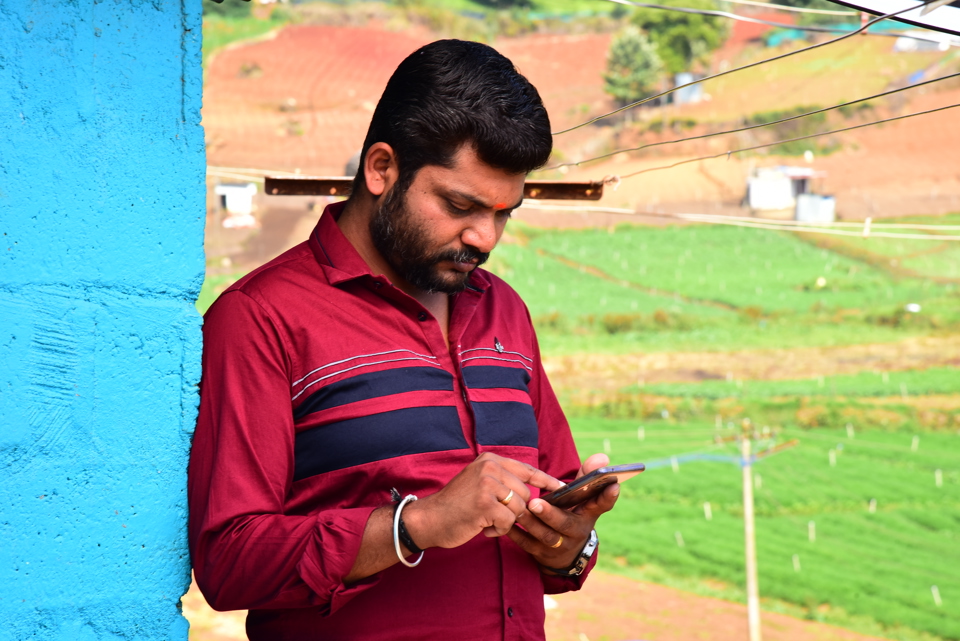 Farmers in one cooperative say they are commanding prices roughly 20% higher than before using Farm Pass. "We've found many of these farmers are price takers and not price makers," says Tara Nathan, who oversees the program for Mastercard. "We're digitizing value chains to be more transparent, empowering the farmers."
Digital technology is already transforming agriculture in many parts of the world, helping create healthier crops and better yields. Those technologies include more precise weather data and remote sensors that deliver targeted water and fertilizer. Now, digitization in developing markets is enabling farmers to command better prices and access the credit they need to grow, giving Prabhu, Saravanan and their neighbors a chance to move beyond subsistence.
"Incomes are stifled for hundreds of millions of smallholder farmers living in digitally excluded communities," says Tara Nathan, the Mastercard executive who develops digital solutions for social impact. "We've found many of these farmers are price takers and not price makers. We're digitizing value chains to be more transparent, empowering the farmers."
Farm Pass is part of Mastercard's Community Pass digital platform, which connects people in the most remote and underserved communities to service providers, including banks, schools, healthcare providers, governments and international development organizations. With no consistent identification or credentials, onboarding and servicing people in the paper-only world of digitally excluded individuals is manual, inefficient and expensive.
In Africa, Farm Pass has already helped nearly two million smallholder farmers access better prices and credit, with several million more users anticipated to join by the end of 2022 through partnerships with farmers' organizations and agricultural co-ops. A new partnership signed in June with Ecobank will extend the program to its network of 33 countries across the continent.
And last month, the U.S. International Development Finance Corporation, which partners with the private sector to finance solutions to critical challenges facing the developing world, announced it would provide up to $50 million in potential financing to partners in the Community Pass network, including financial institutions, agricultural and technology companies. 
Now momentum is building in India, where more than a million farmers have already come aboard since the program debut late 2021.
One of the most successful of India's Farm Pass partners is LEAF Farmer Network, also known as LFN. With Farm Pass, LFN not only can connects farmers to buyers; it is also digitizes harvest data to develop a financial profile for the farmer, and connects farmers with needed resources such as seeds and local farming best practices.
Because of Farm Pass, tomato and carrot farmers have been able to buy the right pesticides and learn about the best times to use them, increasing their output by 20%, according to farmers in the program. LFN farmers, for example, say they are commanding prices that are roughly 20% higher than before.
"With the introduction of Farm Pass, the market became more transparent," Nathan says, "and traders now must match the higher prices of Farm Pass buyers. In addition, we heard from multiple local traders that they use Farm Pass as a tool to manage supply and better meet buyer demand."
The platform provides data for banks to make credit decisions, giving more farmers access to loans they can use to grow and scale their businesses. Some farmers were able to borrow money to buy milk-producing cattle, adding a new revenue stream to their businesses.
And when farmers in India were unable to reach local markets at the height of the pandemic, they could sell their produce through Farm Pass, accessing 25% to 50% higher prices than they would have received at local markets and helping keep their businesses afloat.
"Not only do we have the ability to change the world and to have a positive impact on the lives of people around the globe," Nathan says. "We have almost a moral imperative to do so."
This story was originally published June 20, 2022 and has been updated to reflect Farm Pass growth in Africa and India and the U.S. International Development Finance Corporation's financing announcement.