Inclusion
Leveling the playing field: Why we're creating the Mastercard Gamer Academy
October 16, 2023 | By Raja Rajamannar

Today, a remarkable 3 billion-plus people consider themselves gamers. That's more than a third of all people on earth. The number jumps considerably for Generation Z, with nine of ten calling themselves gamers.
And, importantly, nearly half of the gaming population are women, and some leading industry experts suggest that we're near a tipping point in markets like the U.S., where women could soon dominate the gaming landscape.
Yet the professional gaming and esports ecosystem — those who work in the industry, behind the scenes or in the public eye as influencers, esports athletes or broadcasters — is overwhelmingly male. Research shows that women make up roughly 5% of the esports workforce and fewer than 1% of professional gamers.
The gaming industry faces a staggering imbalance of opportunity.
As we think about the next generation of gaming — and gamers — this gap needs to be addressed. Allowing more people to equitably pursue their passion for gaming as a career not only is good for those individuals but will lead to a more dynamic, richer sport. More representation at the upper echelons creates role models to inspire young women and could help reduce the gender bias that has historically plagued the larger gaming community, fostering a more inclusive environment for everyone. That's why today we're announcing the first-ever Mastercard Gamer Academy.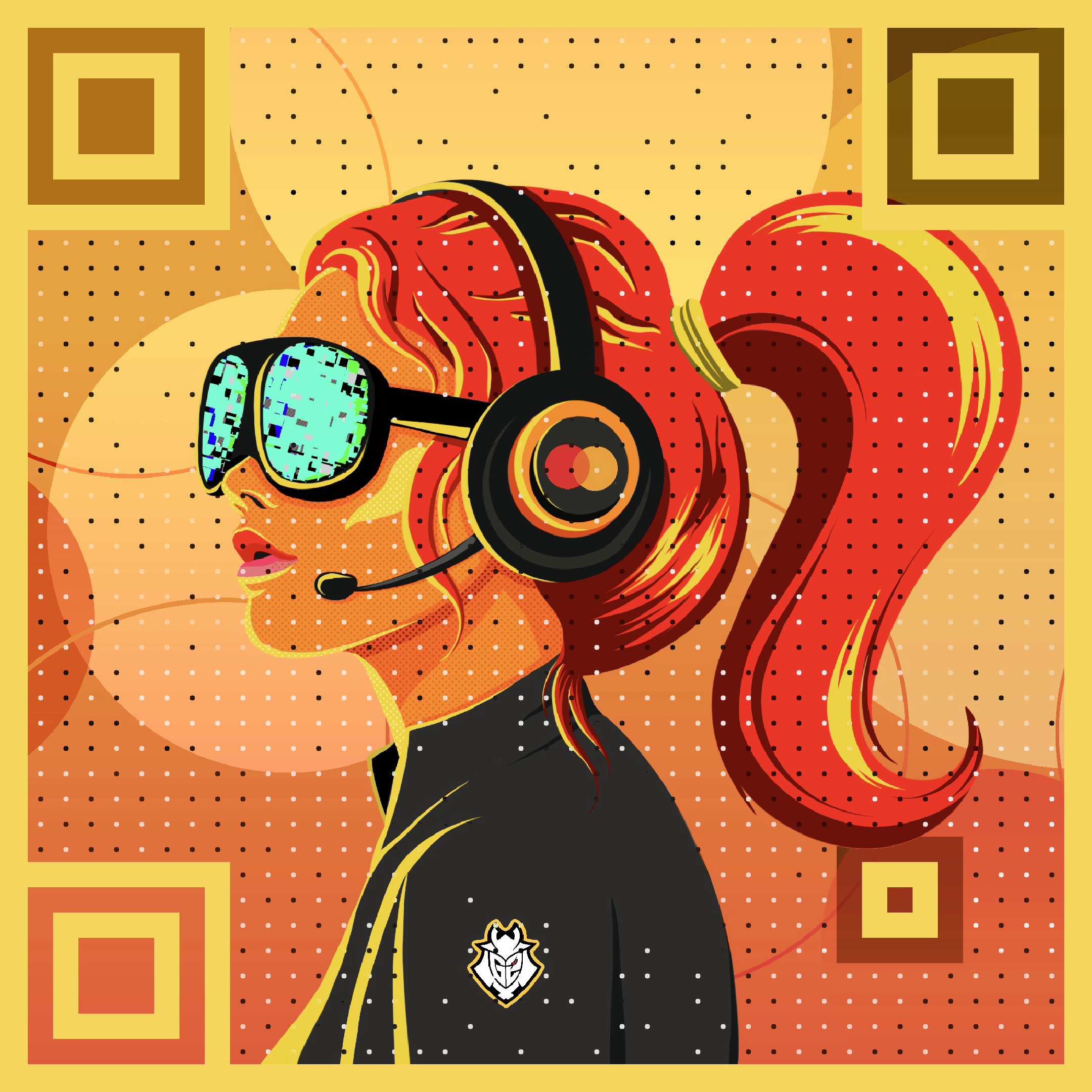 Sign up here or scan the QR code above to learn more – and be among the first to know when the program launches. (QR art created by Sara Baumann)
The Mastercard Gamer Academy is designed to provide an incredible career development experience to gamers around the world. Our focus is on creating a supportive, inclusive environment for all to pursue their passions — and thrive. Starting later this fall, aspiring gamers around the world are invited to apply to be part of the curriculum-based program, which will kick off in 2024. Drawing on our partnerships, the curriculum will build critical and cutting-edge skills needed to pursue careers in esports and gaming — while providing unparalleled access to esteemed gaming and esports professionals and major esports events.
There's significant work to do to achieve greater inclusion in gaming and esports, but sports like soccer, tennis and rugby show us that strides can be made. At Mastercard, we've seen firsthand the unique responsibility — and opportunity — that brands have to champion inclusivity and to invest wisely, helping make these industries accessible and welcoming spaces for all. I firmly believe that when you combine passion with purpose, the profits will follow.
For the Gamer Academy, we've identified and partnered with organizations that share these values. Riot Games, our inaugural gaming partner since we started sponsoring League of Legends in 2018, has created some of today's most diverse esports games, as well as programs designed to mentor women, like VCT Game Changers. The Academy will also be powered by premier global esports organization G2 Esports, which leads the charge in representation for women's gaming teams. Its approach — providing women's teams with the same level of support and training as their male counterparts — has led to successes in both Valorant and League of Legends.
We have a long and growing track record in gaming, forging partnerships and developing products that bring value to consumers around the world. And we've seen how exciting the world of esports can be. Earlier this year, we even extended our esports sponsorship to include Valorant Champions Tour — serving the fastest-growing esport in the world — and VCT Game Changers.
Is this a game changer? We hope so. Stay tuned for more.
Banner photo: The G2 Gozen team at the Valorant Game Changers Championship in Berlin last year. Riot Games launched this circuit for women as a stepping stone to further diversify the upper echelons of the sport. Photo courtesy of Riot Games.