Small Business
In the food business, here are the secret ingredients to longevity
March 9, 2023 | By Sophie Hares

As a teenager in Orlando, Sophie Sacagiu washed stacks of dishes and waited tables at the haute cuisine restaurant her parents opened when they emigrated from France in 1980.
During those long shifts, she noticed that her parents and other restaurateurs struggled to source crisp baguettes and soft brioche like those back home. So, after finishing business school, Sacagiu decided to set up a bakery with her husband, who had trained in Paris to bake bread.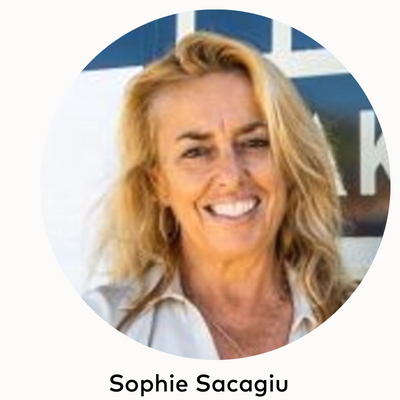 The couple siphoned equity out of their first house to launch DF Bakery, and they didn't take a day off for the first seven years. Their big bet paid off when they landed orders from the likes of Disney World and Universal Orlando, and 27 years later, the bakery produces up to 150,000 pieces of bread and pastries every day.
"We managed to keep it slow," says Sacagiu, who now employs 70 people plus her two sons. "If you grow your business too fast, you can fall early on."
Aspiring entrepreneurs often dream of instant success, but many come to believe that the real challenge is staying open for the long haul. This is particularly true in the food industry, where businesses often operate on wafer-thin margins and many restaurants collapse within the first few years.
For Sacagiu, the secret to longevity boils down to steady growth, building strong relationships with clients and investing time to find and train the best staff.
Her guidelines ring true about 100 miles away in the Gainesville area, where Peter Yñigo co-owns four Mi Apá Latin Cafés with his wife, Aurora.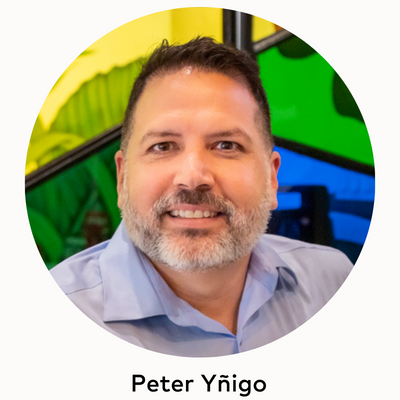 Yñigo, who landed in Florida in 1980 when his family fled Cuba, realized there was demand for quality Cuban food when customers of his wife's Latin grocery store kept asking her for advice on where to eat.
Finding a chef and bringing his parents on board, the couple opened their first Mi Apá —Spanish for "My Dad" — in 2003, and it was instantly packed with students and families ordering ropa vieja, fried empanadas and Cuban sandwiches.
Yñigo soon gave up his day job to work full-time in the growing business, but like many entrepreneurs, he and his wife struggled to scale their operations.
"We've had to grow organically," he says. "Everything we've worked hard for and earned, we've put right back in the business."
Yet prudence and tenacity are not always enough for restaurants. They are vulnerable to shocks like inflation and the pandemic, which forced an estimated 110,000 restaurants and bars out of business in 2020 and rocked the firms that supply them. 
Pivoting quickly to get through the pandemic, Yñigo managed to keep his store and cafes open by serving takeout and switching to cashless payments on mobile point-of-sale devices. When Disney temporarily closed its gates, Sacagiu decided to sell to her other customers at cost to help retain DF Bakery's staff.
Focusing on staff and giving them the opportunities to grow is a major ingredient in the longevity of both companies, which are continuing to explore new tech for payments and back-end operations.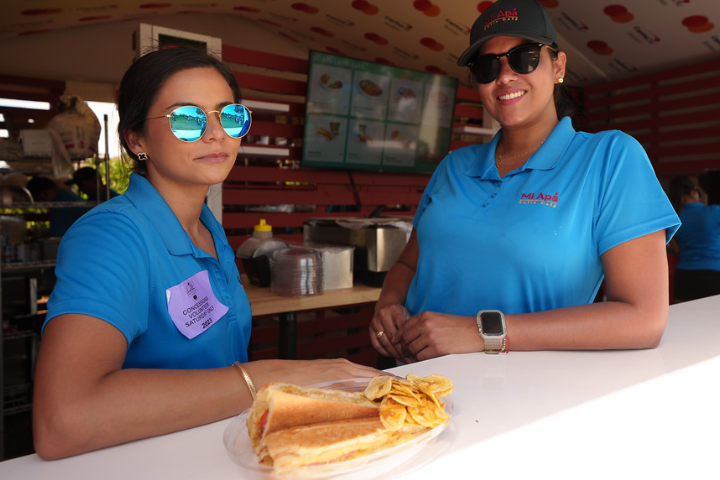 Mi Apá offered up two kinds of Cuban sandwiches and other treats at the Small Business Marketplace at the Arnold Palmer Invitational earlier this month. 
Mi Apá and DF Bakery were selected to showcase their food at an exclusive concession space on the course of the Arnold Palmer Invitational, one of Orlando's biggest events of the year. Mastercard, which presents the Invitational, partnered with Capital One Business to showcase the two entrepreneurs, both Capital One Business cardholders, at the first-ever Small Business Marketplace, which included the opportunity to use Tap to Pay, allowing them to accept contactless payments from their phones, no additional hardware required.
"We are committed to the success of business owners at every stage of their entrepreneurial journey and we recognize how essential digital tools and resources are for established business owners in their journey to grow and scale," says Aparna Sarin, chief marketing officer for Capital One Business. "We are proud to partner with Mastercard to spotlight these two businesses that have served as pillars for their local communities for over two decades and are inspiring the next generation to pursue their entrepreneurial dreams."
Yñigo served up rice bowls and Cuban sandwiches, giving him the chance to try new markets and test out the possibility of selling at future outdoor events, while Sacagiu invited wholesale customers to sample pastries and cakes.
As part of their selection for the Marketplace, both businesses received financial grants, access to Mastercard's Digital Doors toolkit, and one-on-one mentorship with Ginger Siegel, head of small business for Mastercard North America.
"I always believe in very deliberate growth, but sometimes small businesses are so deliberate they may miss opportunities," Siegel says. "What excites me about these entrepreneurs is that they've been willing to take considered chances, and it's paying off. It's a lot harder to go back in time to seize a missed opportunity than to adjust course in the present."
Instead of looking for a magic formula for instant success, both Sacagiu and Yñigo advise new businesses to focus on offering quality and consistency to customers while doing the best for their staff.
"Take things to heart and keep everybody happy. Whatever your religion, it is good karma," Sacagiu says. "If it's good business, it's going to come back to you."