Inclusion
How eye-popping Black brands are shaking up luxury fashion
April 5, 2023 | By Sophie Hares

Searching in vain for a pair of statement sunglasses that suited her nose and face, Atlanta physician Ona Utuama realized there was a niche in the market for creative eyewear.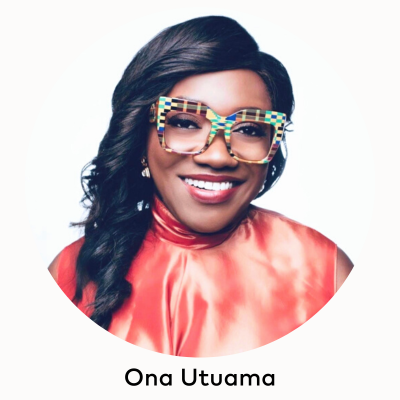 So she drew on her years spent poring over anatomy textbooks at medical school and started dreaming about bold eyewear designs. They were inspired by her West African heritage and could comfortably fit people with wider noses or high cheekbones.
Amid hospital shifts and raising her three boys, she connected with an eyewear manufacturer and began building Tribal ëyës, which she launched in 2020 to sell sculpted cat's-eye, aviator and Wayfarer-style sunglasses and eyeglasses.
"Most of the glasses on the shelves are for the typical long thin nose, and if you're not in that demographic, it's hard to find something that fits," says Utuama, who now runs her e-commerce venture full-time. "We're really changing the way people think about eyewear. It's not just a black fashion designer, black owned brands, black owned designer brands, black fashion movement, supporting black designers monochromatic accessory or one-size-fits-all."
Tribal ëyës joined 11 other luxury fashion brands started and owned by Black designers — all but one by Black women — at a trunk show Wednesday organized by The Black Fashion Movement at Mastercard's New York City Tech Hub.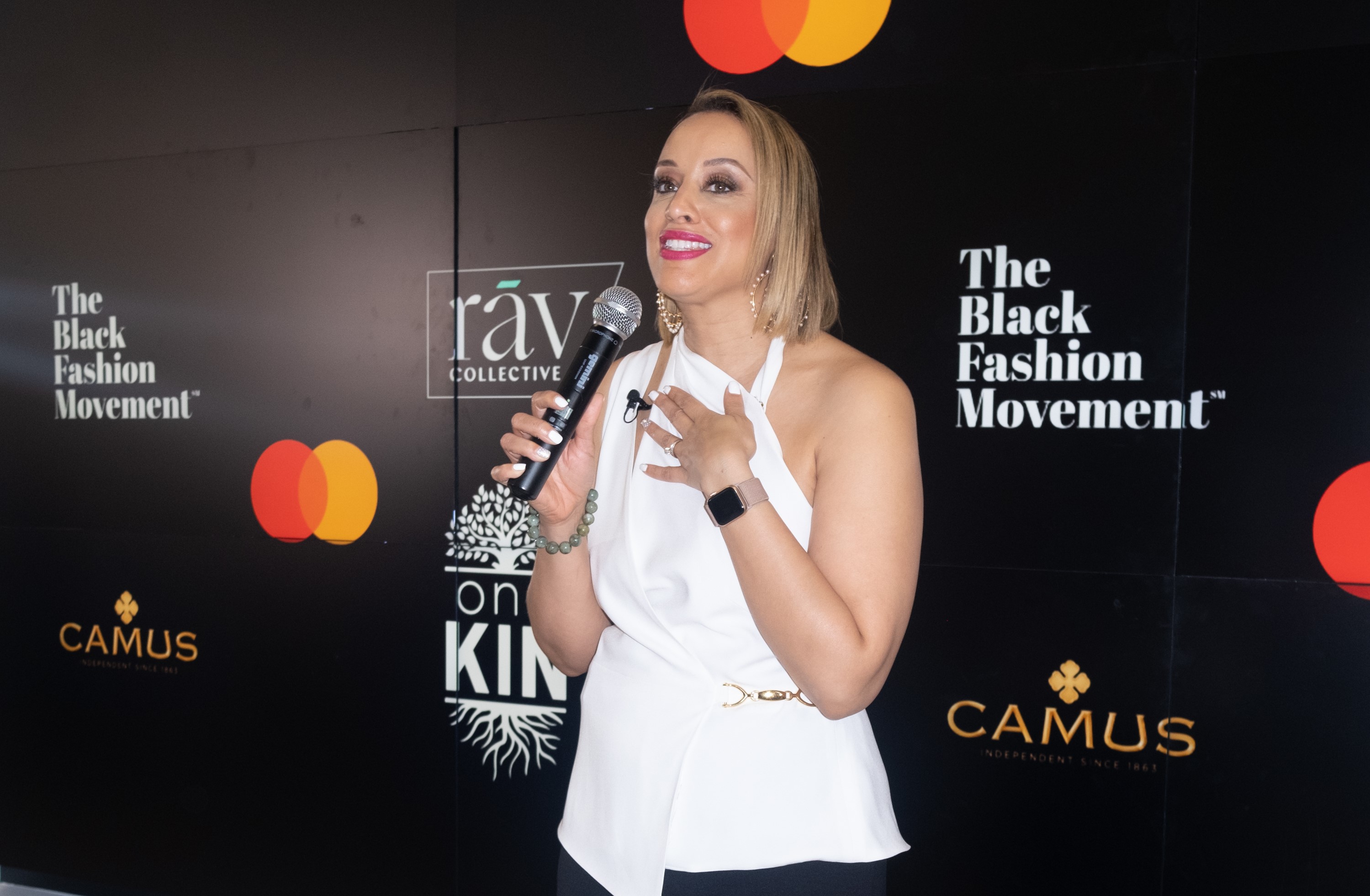 Black Fashion Movement founder Frenchye Harris at the trunk show she organized for Black designers at Mastercard's New York City Tech Hub on Wednesday. 
The event was an opportunity for these entrepreneurs to showcase their designs and reach new clients. It was the brainchild of luxury fashion marketing expert Frenchye Harris, who started BFM in 2020 to support and shine light on Black-owned beauty, fashion and lifestyle brands with diverse backgrounds and help boost their market access.
"Black Fashion Movement was birthed from the concept of being able to support, celebrate and encourage the fashion community and consumers to incorporate these brands into their wardrobe," says Harris, whose personal goal is to wear Black-owned brands daily.
Black women designers and brand owners remain hugely underrepresented in the luxury market and often struggle to get space in major retail outlets.
While some 10% of fashion and accessory brands are Black-owned, fewer than 1% of brands sold at U.S. retailers are owned by diverse founders, says Chicago-based Harris. And despite retail companies rushing to add more Black-owned brands after the racial reckoning of 2020, some are now sliding back on their commitment, she says.
That's making it harder for Black designers to grow their businesses and means stores are missing out on potential sales as Black purchasing power skyrockets and people scour for clothing, footwear and accessory brands from a more diverse array of designers.
"The true mission of Black Fashion Movement is to create socioeconomic prosperity for Black-owned businesses," she says. "We focus on leveraging the fashion community  as the way to do it," she says. "If those businesses are profitable, they can hire and expand and impact the community."
Helping both consumers and retailers discover up-and-coming names is central to the mission for BFM, which now features more than 100 companies including clothing, jewelry, accessory and beauty brands in its directory.
The platform is proving a useful marketing tool for Black-owned brands and founders such as Utuama, who often face an uphill struggle to secure bank loans and financing to fund new collections alongside retail connections to grow their businesses. The rate of entrepreneurship among Black women is growing fast — 17% have started their own business or are in the process of doing so,  according to a 2021 report in Harvard Business Review — but only 3% of Black women run mature businesses.
"There's a lot of challenges in starting a business, and when you add in being female, being Black, you multiply those challenges with each identifier ... The hustle continues, one day at a time."
The New York trunk show was part of Mastercard's efforts to support its  In Solidarity commitment to close the racial wealth and opportunity gap for Black communities across America. Through its ongoing partnership with BFM, Mastercard created a platform to elevate these designers as well as hosted sessions on digitization, including payment acceptance and e-commerce tools offered through the company's Digital Doors platform, and other advice for growing their businesses.
"Launching a business is hard, but keeping it going and growing may be even more difficult," says Ginger Siegel, Mastercard's small business lead for North America. "Creating sustained success for Black- and women-owned small businesses is at the heart of what we do."
For Utuama, the trunk show also offered a meaningful venue to build relationships with other founders and glean valuable feedback from customers to incorporate into her designs.
"There's a lot of challenges in starting a business, and when you add in being female, being Black, you multiply those challenges with each identifier. So Black Fashion Movement for me is a no-brainer," Utuama says. "The hustle continues, one day at a time."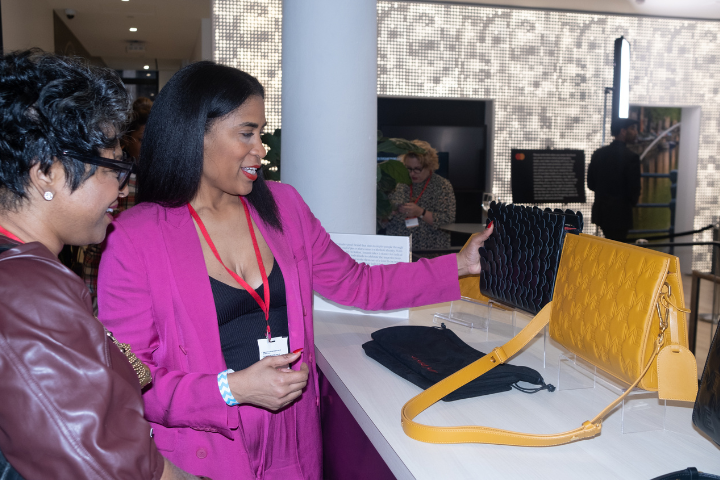 Event
Shopping Black-owned brands
You can support the Black designers showcased by Black Fashion Movement and Mastercard by downloading the app from oneKIN, the online marketplace for Black and other underrepresented indie brands, authors and creatives. 
Learn more