Innovation
How to build the bank of the future
January 19, 2023 | By Vicki Hyman

People used to pick their bank based on its network of branches. But these days, bytes are taking precedence over bricks.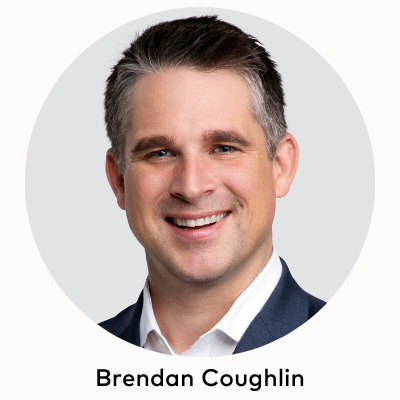 "A physical presence remains important to the communities we serve, and, of course, to us, but increasingly, customers are asking for more when selecting a bank," says Brendan Coughlin, who leads consumer banking at Citizens Financial Group, the Providence-headquartered bank with a fast-growing national profile. "It's much more about digital innovation, personalized experiences and using technology and data to deliver more value to people across their financial lifetime."
To accelerate its vision of delivering a world-class experience across the U.S. and bringing these benefits to more people, Citizens has expanded its decade-plus relationship with Mastercard, making it the exclusive payments network for its credit, debit and commercial portfolios. Mastercard will also be Citizens' services provider, including digital identity, fraud prevention and open banking.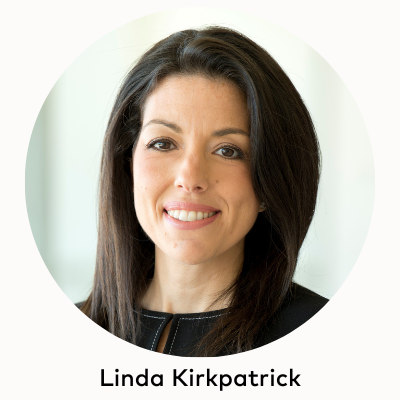 "It's a natural expansion of a partnership built on our shared commitment to inclusion, access and innovation," says Linda Kirkpatrick, Mastercard North America president. "Digitizing payments and making them safe, seamless and secure is paramount, but we're also eager to collaborate with Citizens to create a great experience for its customers and deliver more opportunities for everyone to participate in the digital economy."
The Mastercard Newsroom spoke to Coughlin and Kirkpatrick about the changing landscape of retail banking, what innovations like open banking can bring to consumers, and how the expanded partnership can also increase access to financial services.  
Why did Citizens seek out an exclusive partnership? 
Coughlin: Our bank has grown quickly through acquisitions, which has led to some fragmented partnerships, including network choice. We had multiple partners and multiple technologies, and with our move to full cloud-based capabilities, that can mean inconsistent consumer experiences. So, this is a great opportunity to simplify, innovate and continue positioning ourselves as the bank of the future. Our analysis showed that Mastercard has built really impressive capabilities, so that's where we landed. 
Mastercard and Citizens were already in the credit and commercial card business together. What does moving the debit business to Mastercard mean?   
Coughlin: Our debit business is one of our crown jewels and the expanded partnership helps us better leverage all the capabilities Mastercard already has in place in terms of fraud detection and open banking. 
Kirkpatrick: We're really excited to bring our open banking capabilities to the table. For years, we've been investing in ways to expand the capabilities of our core business to new areas. It lets people and businesses safely share their data for their benefit, from easier account opening to more targeted offers that will help them grow their relationship within their bank, beyond just cards. That's something that's very unique about us, and we're looking forward to harnessing these capabilities in innovative ways with Citizens and its customers.  
How has the accelerated shift to digital created more opportunities for financial empowerment, and how are you bringing those opportunities to communities often left out of the formal financial system?   
Coughlin: We've launched a lot of important digital capabilities to make our products simpler and deliver more flexibility for our customers. We introduced Citizens Peace of Mind, which is a deposit feature that reverses the expense of unexpected overdraft fees, and we've also eliminated non-sufficient funds fees, which is like a bounced check fee. So that's gone to zero. We rolled out Citizens Paid Early, so you can access your paycheck two days earlier. We really make sure that we have the capabilities to meet everybody's financial needs with reliable, everyday banking solutions.  With digital, you can have the power of real-time information in your hands all day long. Our digital capabilities are building financial confidence across all segments and helping people feel closer to their money, no matter where they are. 
And on the physical side, we've been very thoughtful in making sure that all of our communities have the best of Citizens. We've overhauled about 80% of our branches in terms of design and made them much more advisory-based. Our advisory platform called Citizens Checkup is our version of a doctor's appointment for your financials. We go through spending and savings behaviors, make recommendations, and give tips and advice, so we can get to know our customers at a different level and really make sure they have access to the kind of best information that we can provide. Our customers tell us they feel more financially confident knowing there are well-trained experts at branches in their communities who can help when they need it.   
Linda, how can Mastercard help Citizens in that effort?   
Kirkpatrick: Open banking can accelerate the journey that Citizens is on to provide more inclusivity and access. As their information gets broader, so too can the recommendations around how Citizens markets to its customers. It can get more specific and more relevant. In addition, we're also going to be providing joint innovation sessions where we can ideate the best way to go to market with these products and services, whether it's channel specific or benefit specific or just the user experience itself. With this new data comes better insights, and these innovation sessions can be better informed.  
Inclusion is also about small business. When you think about 99.9% of businesses in the U.S. are small businesses, and behind every small business is a consumer, those two are very closely correlated. So, our ability to provide a small business proposition that has always-on and relevant digital benefits, that can monitor high-risk business transactions and can ensure a positive experience, that's going to be important to growing that portfolio and extend the benefits of digital banking that can really help small businesses thrive. 
The investments we've made in programs like Digital Doors, which gives small businesses the tools and resources to digitize, In Solidarity, which aims to close the racial wealth and opportunity gap, and Strivers, which supports Black women-owned small businesses, will complement Citizens' small business strategy. We're looking forward to sharing those initiatives and making them work hard for Citizens and the people they serve.