Women in tech
Inside Maggie Love's quest to mint more female crypto experts
October 11, 2022 | By Christine Gibson
"Oh, mute him. He won't stop talking about blockchain."
That was the general sentiment in the boardroom toward the voice coming over the speakerphone. It was spring 2016, and strategists at a major technology company were exploring potential investments in financial technologies. A staff member on the conference call was gushing at length about blockchain's potential — to a degree that eventually exasperated his colleagues.
Except Maggie Love. Not quite three years out of college, Love, who worked in product strategy, left the meeting intrigued. What was it about this technology that could excite someone so much?
After work, she found a book called "Blockchain Revolution: How the Technology Behind Bitcoin and Other Cryptocurrencies Is Changing the World," where she learned that these electronic ledgers are replicated among all the computers in a network, creating a secure record of anything from currency transactions to contracts to product shipments.
It changed Love's world. She devoured the book in two days, suddenly determined to refashion her whole career. "Once I read about blockchain, I realized I had to be part of it," she says. In 2018, she co-founded her first company, W3bCloud, which runs data centers for blockchain applications and is now planning to go public at a $1.25 billion valuation.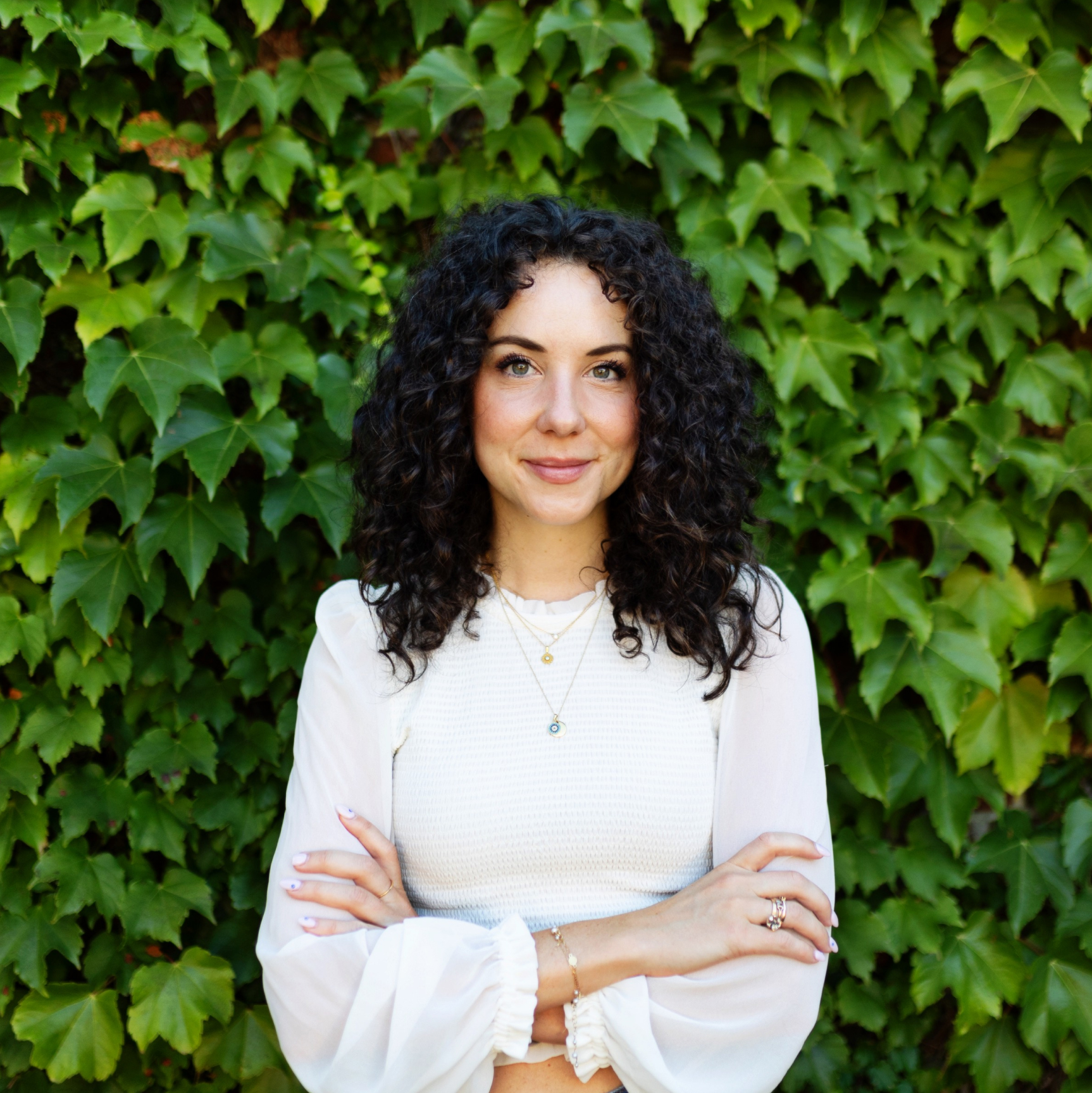 Like most crypto professionals at the time, Love had a background working in finance and technology — fields that traditionally skew heavily male. Although her personal experiences as a woman in the business have been positive, she's troubled by the industry's demographics.
Despite the current market downturn, many crypto supporters believe blockchain will significantly change how we buy, sell, save and store value. Yet few women are leading the creation of crypto products and services or acting as thought leaders in the space.
A December 2021 report found that fewer than 5% of all crypto entrepreneurs are women and that there is a crypto education gap — Mastercard's 2022 New Payments Index found that women are significantly less aware of crypto and digital asset terminology than men. Love's concern is that most women will be left out and left behind by the next wave of tech innovation — and the crypto ecosystem will be worse off for it.
Today, in addition to serving as W3bCloud's director of ecosystem and partnerships, Love is using her education initiative SheFi to give more women the tools to get involved. Earlier this year, she also helped launch The Belle Block, a Mastercard-led initiative aimed at bringing more women and underrepresented minorities into crypto and blockchain.
How did Love transform from crypto neophyte to one of the industry's rising stars? "I kept following that curiosity and passion," she says. Throughout 2016, she devoted her nights and weekends to researching blockchain, and by the summer of 2017 she was working full-time at ConsenSys, a blockchain software developer in Brooklyn. As director of strategic initiatives, she worked closely with CEO Joseph Lubin, who also co-founded Ethereum, a popular blockchain platform.
After Love put together a presentation on Ethereum that won over the CEO of the semiconductor giant AMD, Lubin asked her to close the deal that sired W3bCloud, which is a joint venture between AMD and ConsenSys.
"We can't call this a new financial paradigm if people who aren't participating in the current system aren't part of the new one either."
Love is the only woman among W3bCloud's five co-founders. "The opportunities are being built and captured by men who are already benefiting from the traditional financial system," she says. "We can't call this a new financial paradigm if people who aren't participating in the current system aren't part of the new one either."
The same qualities of crypto that appealed to Love — financial freedom, expanded access to wealth — have the potential to empower women around the world.
"For the first time, no one can say you can't do something with your money," Love explains. "It's this inherently feminist technology."
But before diving into crypto, new users must burrow into the details of the various protocols, platforms, tokens and currencies. During a run one fall day in 2019, Love was mulling over the situation when a name popped into her head: SheFi, a riff on the crypto concept of decentralized finance, or DeFi. "It felt like the universe was telling me something," she says.
Over that winter, she put together a virtual interactive DeFi boot camp. She spent lockdown creating elaborate guides so participants could immediately get firsthand experience with digital currency. "You can't be a bystander in crypto," she says. "You have to actually use it."
In the fall of 2020, she built her first SheFi cohort, consisting of about 20 friends and acquaintances. For the current course — SheFi's seventh — Love has enrolled 600 women and nonbinary people from around the world. "We do blockchain wallets, DeFi, NFTs, DAOs, social, staking," she says. "I cover everything."
In addition to more than 40 hours of live Q&As, demos and classes (titles include "Becoming a Blockchain Baddie" and "I Want My NFTs!"), SheFi offers guest lectures and community discussion platforms for networking.
Participants earn NFT badges for attendance and successful quizzes. For many, that serves as a gateway to investing in crypto; several attendees have even gone on to get jobs in the industry.
Beyond that, though, Love emphasizes that SheFi is as much a collective as a class. With communities from Portugal to Africa to Southeast Asia, SheFi gives women a platform to carve out their places in the crypto economy.
"We wouldn't have to lean in if we were all at the table," Love says. "I'm making sure everyone's at the table."