Inclusion
How can a startup become a household name? Tackle access and inclusion
October 23, 2022 | By Sherri Haymond
I'm passionate about disruptive startups. I've spent most of my career at Mastercard building game-changing digital payments solutions, and the rush I feel when a flash of insight becomes a real-world business never gets old.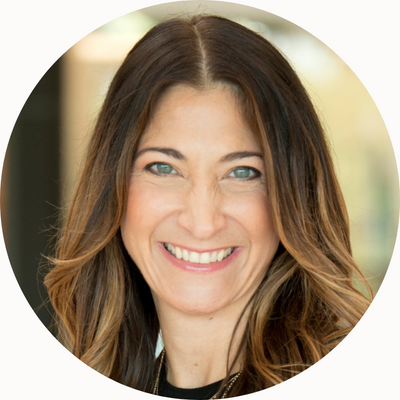 So when I was asked to help judge the first "America's Got Access" interactive pitch contest today at Money20/20 in Las Vegas, I jumped at the opportunity.
In partnership with Commerce Ventures and supported by Mastercard, the contest invites entrepreneurs to briefly pitch their business plans live on stage to four judges and explain how their idea will target underserved markets and make finance more inclusive.
Partnering with innovative startups to power change for many people is part of  Mastercard's DNA. In addition to generating ideas that improve the financial lives of people around the world, these startups help us anticipate what's next. That's why we created our Start Path startup engagement program, which has supported scores of young businesses that are dreaming up ingenious solutions, particularly in growth areas, such as open banking, crypto and small business. We also know that the startup arena is far from level, which is why we've partnered with Astia, for example, to launch a $100 million early-stage fund to reduce this disparity.
Similarly, the "America's Got Access" contest will open doors to diverse talent looking to build businesses that tackle equity issues and make finance more inclusive.
And, as a judge, I will not be dazzled by charismatic founders that just have clever ideas.
What I'm looking for are great new solutions that have the potential to scale and even become household names.  And I'm looking for more than just  the next big thing — the winner needs to be able to create real impact and have the capacity to change the access and inclusion game.
Beyond boundless tenacity, creativity and perseverance, I'm looking for entrepreneurs who can prove they can create something out of nothing and understand what it takes to build a business from scratch.
Clear-sighted conviction, a strong focus on the customer and confidence in their ideas are table stakes — founders also need to blend that with a healthy dose of humility.
Clear-sighted conviction, a strong focus on the customer and confidence in their ideas are table stakes — founders also need to blend that with a healthy dose of humility. A successful entrepreneur knows what they're good at and what they're not, and understands how to build teams that counterbalance their weaknesses.
Finally, I'm looking for founders whose values align with our own. Working with a startup to grow its business is a really intense partnership – we need to be as invested in the idea as the founder is, and be able to collaborate with them as though they are on our team. That means a strong sense of decency is key.
For  example, throughout the pandemic, I worked closely with entrepreneur Ankur Jain to develop and launch the Bilt Mastercard, a card program that gives people points for paying their rent and helps them build a path towards homeownership. It was an intense process — for months, we connected nearly every day on FaceTime to get it right — and it was well worth the effort. Since launching in 2021, Bilt has grown significantly and continues to work closely with Mastercard to enhance their business and benefits for consumers.
When I'm judging this next generation of startups in Las Vegas today, I'm looking for the one that combines that elusive X factor with the grit it takes to build a business that makes a difference in more people's lives. That way, we will all be winners.
Sherri Haymond, third from right, with "America's Got Access" winner Dennis Cail, fourth from right, of the startup Zirtue. Zirtue and another top-placing startup, Athlytic, are alumni of Mastercard Start Path, but three other startups from the top five of the competition -- Remynt, Pana and Totem -- will be accelerated to the final round for the upcoming Start Path selection process.