The metaverse
Can the metaverse maximize hybrid work?
October 18, 2022 | By David Wilkins

From work to play to commerce to travel and beyond, the metaverse could recalibrate the limits of what's possible. Office life has already gone through a tremendous transformation, and some of the changes wrought by the pandemic — like hybrid work — seem here to stay.
Working in the metaverse could solve the most persistent problems associated with remote employment. In immersive metaverse workplaces, colleagues scattered around the world will feel like they are in the same room together. They will appear as 3D avatars or photorealistic holograms, interacting with one another just as their real-life analogs would. The digital space these avatars share can be optimized for creative interaction, brainstorming and whiteboarding, and absorbing the organization's culture. Co-workers will read and respond to expressions and body language, stop by one another's desks to say hello and serendipitously meet and share ideas in courtyards and corridors.
As remote work becomes a mainstay in the metaverse, advocates say, the benefits of working from home will accelerate. Environmental gains will increase as commuting and business travel decline. Population pressure on urban centers will lessen because fewer people will need to live near an office. Professional opportunities will expand and recruiting challenges will subside as employers hire from anywhere and employees find themselves unencumbered by geography. On the downside, skeptics raise concerns ranging from the trivial — what's the dress code for office-work avatars? — to the chilling: In what ways might on-the-job surveillance grow more pervasive in the metaverse?
Early adopters are already there. South Korean prop-tech startup Zigbang has 20 tenants in a 30-story metaverse office building it launched in May. No one knows how this trend will ultimately play out, but it's clear that more change is coming to the hybrid workplace.
Ed McLaughlin, Mastercard's president of Operations & Technology, shares insights into the potential of the metaverse for work and collaboration, the challenges in realizing that potential and whether the metaverse will one day make the physical office obsolete.
There's a lot of discussion about people working in the metaverse. Does this seem viable at a large scale?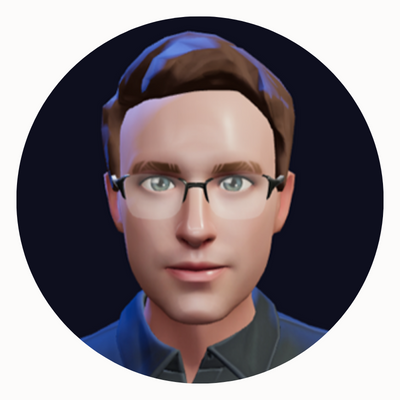 McLaughlin: It will be viable at scale eventually, but it's still a nascent technology that's very different from anything we've seen before. Most people are aware of the concept of the metaverse, but they're not intimately familiar with it. A recent article in Vice captured this stage accurately. It said, "Talking about the metaverse feels a lot like talking about the internet back in the '70s and '80s." We don't know how it will evolve, but creating meaningful workplace applications will require an experimental, iterative process. Success will occur over time as technology advances and adoption increases. As this happens, companies and employees will need time to integrate the metaverse into their everyday lives in ways that maximize its benefits. There will be a learning curve, just like there is with any new technology.
What benefits do you anticipate for employers and employees?
McLaughlin: One crucial benefit is that the metaverse can provide a realistic sense of presence even when colleagues are not in the same physical space. Companies will be able to use the metaverse to facilitate conversations, meetings, presentations, training and events. One feature that provides this sense of presence is spatial audio — where sound changes direction and volume based on where we are positioned in relation to someone else. Another is the ability to convey facial expressions and hand gestures. This is currently limited, but it shows us what will be possible in the future. Participants will feel like they're meeting in person, working hands-on and sharing an experience — even when they are working from various locations around the globe.
What are the biggest challenges impeding virtual collaboration?
McLaughlin: As with any new technology, individual and company privacy and security are a top concern. There's also third-party risk management — essentially the ability of platform developers to ensure that privacy and security standards are met when they leverage various tech products.
What type of on-the-job activity is likely to be a good fit for the metaverse?
McLaughlin: Think of the times when you need or want to collaborate with people on a project, but you're in different locations. Now you can meet in the metaverse — in some cases this is a nearly identical "digital twin" of your company's office — and walk your avatar directly up to a co-worker. Ideally, this enables the spontaneity, culture and in-person feelings we are not able to achieve with our current digital collaboration tools. So collaborative office work, training and professional development, product design and even the basic idea of a "coffee chat" are all possible in the metaverse — and will most likely create more engagement among employees.
What is the potential for direct customer interaction in the metaverse?
McLaughlin: The pandemic rapidly normalized virtual connections, and now customers are demanding these types of experiences from the businesses they work with. There may be a point where businesses can leverage metaverse environments to solve customer pain points in new and groundbreaking ways, in real time. This will unlock greater customer service and new layers of customer intelligence.
Will the metaverse replace the physical office?
McLaughlin: I don't think so. I believe that it will instead be a great addition to a physical office. Think of what we have right now: Sometimes we physically meet in a conference room; other times we need a video call if we are in different locations, or maybe a quick chat message or email will suffice. Different needs require different collaboration tools. The metaverse is no different — it's not a one-size-fits-all solution. However, it does have immense potential to provide us with a more seamless hybrid working environment that offers more of the benefits of in-person interactions than we currently have available via today's digital collaboration tools.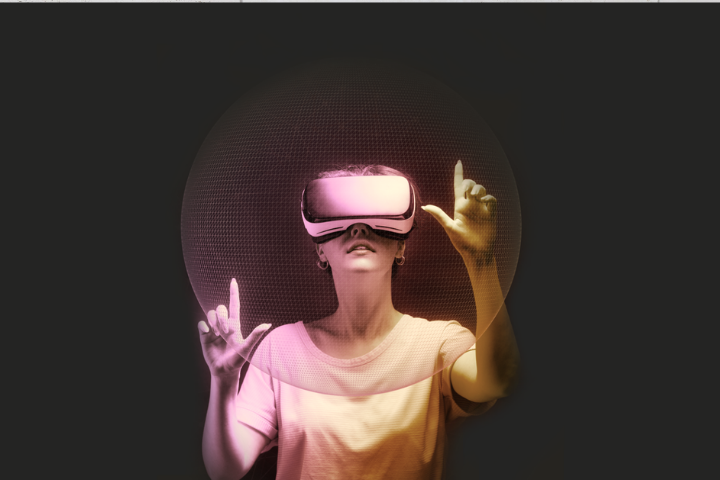 MASTERCARD SIGNALS
The metaverse
The potential for the metaverse is immense, with billions of people visiting millions of always-on virtual environments to play, socialize, shop, work and learn. Explore the opportunities enabled by the metaverse and how we can overcome the challenges in bringing these worlds to life in the latest edition of Mastercard Signals.
Read more