Sustainability
Calculating emissions takes time and money better spent reducing them. A dodo could tell you that.
April 20, 2022 | By Deborah Abrams Kaplan

Smaller companies may not yet face the same regulatory requirements for reporting emissions as their larger counterparts, but, like everyone facing more extreme weather and other impacts brought on by climate change, they have a vested interested in reducing their carbon footprint.

Whether driven by their own concerns, those of customers and employees, or government regulations — in 2019, the U.K. became the first major economy to require businesses to reach net zero by 2050 — every business owner today is awakening to the fact that their success hinges on addressing the mounting climate crisis.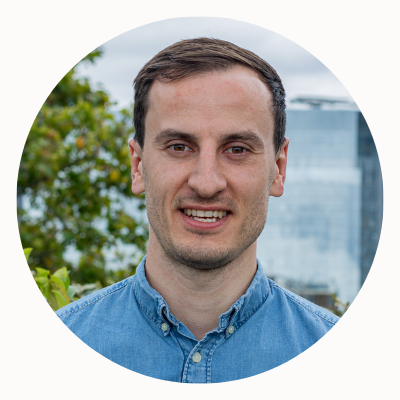 Unfortunately, not every business has the money or infrastructure to take action. That's where Jack Kennedy saw an opening.
A former product manager and strategy consultant, Kennedy spotted a way to utilize data small- and medium-sized businesses already have in their accounting platforms to properly measure their carbon emissions and make the changes needed to reduce them.
This type of data sharing is called open banking — it allows people and businesses to grant permission to securely share their financial information with third parties, which then use the data to deliver faster and more customized services. In fact, several years ago, Kennedy used open banking to help gig workers build their credit scores and access short-term financing. He then realized he could follow similar methods to gather emissions data to help businesses attain climate goals more swiftly.
"Sustainability is obviously a big challenge, and a huge transition for companies with net-zero targets," he says. "I wanted to use the skills I learned for a good purpose."
In September 2020, he and Csaba Szabo took that idea and founded Dodo, a platform that uses companies' accounting software to match up spending on categories such as airline flights, electricity and computer purchases with databases that provide carbon emissions information for each expense.
Dodo then takes the purchased services' and goods' value, multiplying it by emissions factors from these industry standard databases. An airplane flight might generate 300 kilograms (660 pounds) of carbon dioxide per passenger, so Dodo would multiply that by the number of flights company employees took for that subcategory. Dodo tracks greenhouse gas emissions across three so-called scopes: direct emissions from a company, indirect emissions from purchased power sources and indirect emissions from a company's value chain, to calculate a carbon footprint.
 
"We're trying to flip the equation. Companies want to reduce emissions, not just measure them."
Tracking this manually has traditionally gobbled up 80% of sustainability executives' time, according to Dodo's own research, leaving them with fewer hours to reduce emissions. "We're trying to flip the equation," Kennedy says. "Companies want to reduce emissions, not just measure them."
In addition to saving time, Dodo's reporting feature can help companies determine where to make changes. Its technology pinpoints the greatest opportunities for reducing carbon emissions, which could mean adding insulation or changing the source of electricity. Similarly, Dodo partners with Patch, a company that helps integrate carbon removal projects into businesses' net-zero initiatives.
And later this year, the startup will also begin helping its customers access funding to lower their emissions. Through its new green lending offering, Dodo matches customers with U.K. bank products such as green bonds, sustainability LEED loans, and loans based on the company's targets. Financing in this area is plentiful, with firms like Lloyds Banking Group committing to £5 billion ($6.5 billion) in green finance for commercial banking. And Dodo will use its data to ensure companies can obtain the most favorable loans possible.
Last winter, Dodo won the inaugural Climate Fintech Cards & Payments Challenge, co-sponsored by Mastercard, which then selected Dodo to join its startup engagement program Start Path this week. Kennedy hopes the program will help accelerate Dodo's road map, as it expands into new markets and creating new partnerships in the financial sector to offer the green finance that companies need to reach net zero.
Kennedy named his company after dodo birds, which were the first recognized case of a species being driven to extinction by humans. He hopes his company will provide a similar call to action — before it's too late. "We want to draw that line in the sand to say that we know what our impact is," he says. "And we know we should do better."