Data
In data we trust?
May 9, 2022 | By Maja Lapcevic

Companies may face challenges leveraging data while navigating a dynamic regulatory environment. Yet, data-driven innovation and privacy compliance don't have to be at odds. They can be one and the same.

In fact, in today's business climate, when considering data-driven innovation, companies should take a deeper look at their privacy policies. Consumers have lived through a series of well-publicized scandals involving weak data practices by social media platforms. Public trust has been further eroded by frequent data breaches from all sectors of the economy and these same issues are top of mind for legislators and policymakers as they create new legislative frameworks. In face of these challenges, companies must continue to strengthen their commitment to and respect for privacy.

Broken trust
In 2013 The Economist magazine coined the term "techlash" to describe a backlash against big tech. While this phenomenon initially suggested a hypothetical risk, it soon became a quantifiable trend. In the wake of the 2016 elections, over half of Americans lost trust in their preferred social media platform after Cambridge Analytica used artificial intelligence to mine their data. In addition, consumers concerned about how organizations commercialized their data without consent began to worry about these entities misusing their data.
Consequently, the Pew Research Center found that most people felt that companies' data management practices posed more risks than benefits and that it is not possible to go through life without being tracked. And while 9 out of 10 people say that data privacy is important to them, only one-quarter think companies are doing a good job of handling data. Today, almost all consumers (91%) want to take back control, edit and delete their digital records, implying they're not satisfied with the status quo. If not properly addressed, this broken trust can undermine digital engagement, erode influence and eliminate opportunities to deliver on data-driven innovations.

Toward a new contract
Resolving the trust deficit to allow safe innovation requires moving the data privacy discussion beyond advertising use and the common perception that all data collection is nefarious. Tech leaders are calling for principled guidelines to meet the public's concerns and enable responsible data sharing to benefit society. Meanwhile, consumers are becoming more data-aware, even more so as digitization accelerated during the pandemic. They want to control whom they share their data with and benefit from that sharing. In a recent survey, 95% say that they want more control over how companies use their data. Early research shows they are more likely to embrace data-sharing when there is a strong value proposition for convenience or better experiences.
"If we accept as normal and unavoidable that everything in our lives can be aggregated and sold, then we lose so much more than data. We lose the freedom to be human."
This new value exchange is already taking shape in retail. Because of the recent growth in online shopping, understanding customers is now less about in-person interactions and more about the key insights the algorithms uncover from sales, demographic and social media data. Data insights provided by consumers are helping brands customize offers. More than 50% of consumers are willing to share information on products they like to get personalized discounts. Looking ahead, as the Internet of Things and wearable technologies become more popular, retailers are exploring how they can harness properly consented data to optimize customer interactions, improve the in-store experience, customize offerings and promote exclusive deals.
Businesses have a responsibility to individuals and society. They must exercise a duty of care towards the individuals whose private data they handle. Thus, to drive innovation and socioeconomic development, we need to create an environment that can deliver the promise of the new economy while safeguarding data privacy.

Balancing rights with the opportunity
While safeguarding privacy needs to be a focus of data-driven innovation, so does the potential for tackling complex societal challenges in fields such as health care, environmental protection, connected cities and social inclusion.
An example is in sub-Saharan Africa, where traditional lenders historically overlooked 350 million unbanked adults because they lacked credit histories. Credit bureaus were the sole source of consumer credit information in the past, which lending institutions needed to build risk profiles. Incumbent financial institutions and fintechs can now offer services to this long-neglected group using alternative credit scoring. Here, credit histories generated by combining data from multiple sources, like airtime usage, mobile money transfers, geolocation, bill payment history and social media, enable access to first-time payment facilities and microloans. Through consent management, consumers decide which data they want to share.
"Data is a precious thing and will last longer than the systems themselves."
Very basic consent management exists today as most consumers are aware of lengthy terms and conditions that detail a company's data practices. However, sophisticated consent management tools would make this a more dynamic, interactive experience: shifting from overly detailed disclaimers that we typically do not read toward simpler, more concise, user-friendly language.
Multilevel permissioning is the next stage of consent management and gives individuals more control over how third parties use their data. An example is a global technology company's recent decision to permit consumers to opt out of apps tracking their activity. Consent management also plays a key role in open banking ecosystems where open APIs enable third-party developers to build applications and services around financial institutions — and privacy and security is a priority.
Yet, there are challenges with this historic opportunity to leverage the insights we extract from data to transform our societies. While policymakers increasingly recognize data privacy as a human right, the issue of trust is critical. As this right becomes established, ownership, consent and control become vital considerations — although legislative standards vary from country to country.
"Organizations have a role to play to build or rebuild trust in how they handle data … As you can imagine, no one can solve this on their own. Getting it right will require a collective effort," said Mastercard's Chief Privacy Officer Caroline Louveaux on balancing data privacy and cross-border data flows, at the Financial Times' digital conference, The Global Boardroom.
As privacy laws inspired by General Data Protection Regulation are not always consistent and often in conflict, companies like Mastercard have instituted responsible data practices ahead of changes made to the law, re-establishing consumer trust. Accordingly, JoAnn Stonier, Mastercard's Chief Data Officer, suggests that "only regulation can create an even playing field for innovation by placing the individual at the center."

Towards an ethical future?
While data privacy laws have long been adopted before the introduction of GDPR, the EU regulation and approach called attention to a global privacy shift. Responsible data leaders have been developing new principle-based data practices and frameworks that constitute an emergent field of data stewardship.
Prioritizing data privacy rights represents the most sustainable way forward for businesses, society and consumers. This path may represent the only way companies can navigate their way through a shifting regulatory landscape, consumer "techlash" and eroded trust. Privacy and quality insights do not need to be at odds with the right approach. For Stonier, this is the reason "responsible data is sustainable data." This understanding was the basis of Mastercard's six data responsibility principles, setting out the company's commitments to its stakeholders.
If the Fourth Industrial Revolution is the convergence of quantum, AI, nanotech, IoT and more, big data is its lifeblood. Extracting the insights needed to keep this technological revolution on track hinges on the ethical data practices that can win back consumer trust so that individuals see that their data is protected, alongside a transparent value exchange. Consequently, the future will almost certainly be shaped by responsible data practices. Understanding the critical value of trust, the very best companies have embedded ethical data practices into their corporate cultures and brand narratives. As a result, these companies will be more transparent about the value exchange at the heart of the consumer-brand relationship and can potentially earn back a trust dividend from today's more skeptical consumers.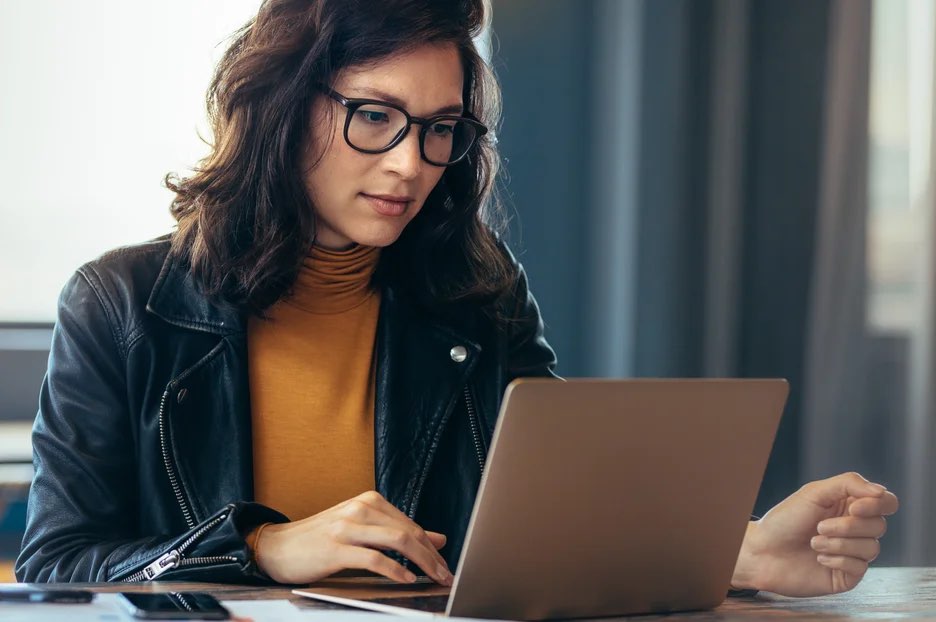 Mastercard Signals
Digital footprints
With continued proliferation of data, how do we safeguard the privacy of individuals and keep them at the center of our product and solution design? Learn more in the latest edition of Mastercard Foundry's thought leadership series Signals.
Read