Innovation
Bon voyage to foreign exchange fees?
December 15, 2022 | By Sophie Hares

Whenever James Lynn returned home to London from a beach holiday in the Mediterranean, his post-vacation calm would shatter the moment he saw the charges on his bank statement for using his debit card abroad.
On top of the cost of hotel rooms, excursions and dinners out, he was paying foreign exchange transaction fees of nearly 3% each time he used his U.K. bank-issued debit card to make a payment or withdraw cash.
Travelers have long chafed at these fees, which help cover the costs of processing international payments, and a new wave of challenger banks and startups are finding ways to harness technology to tackle the challenge.
That's how Currensea was born. Lynn and his partner Craig Goulding, who share decades of investment banking and startup experience, quit their day jobs in 2018, convinced friends and family to put up angel funding, and began the complex process of launching the U.K.'s first open banking-powered direct debit travel card.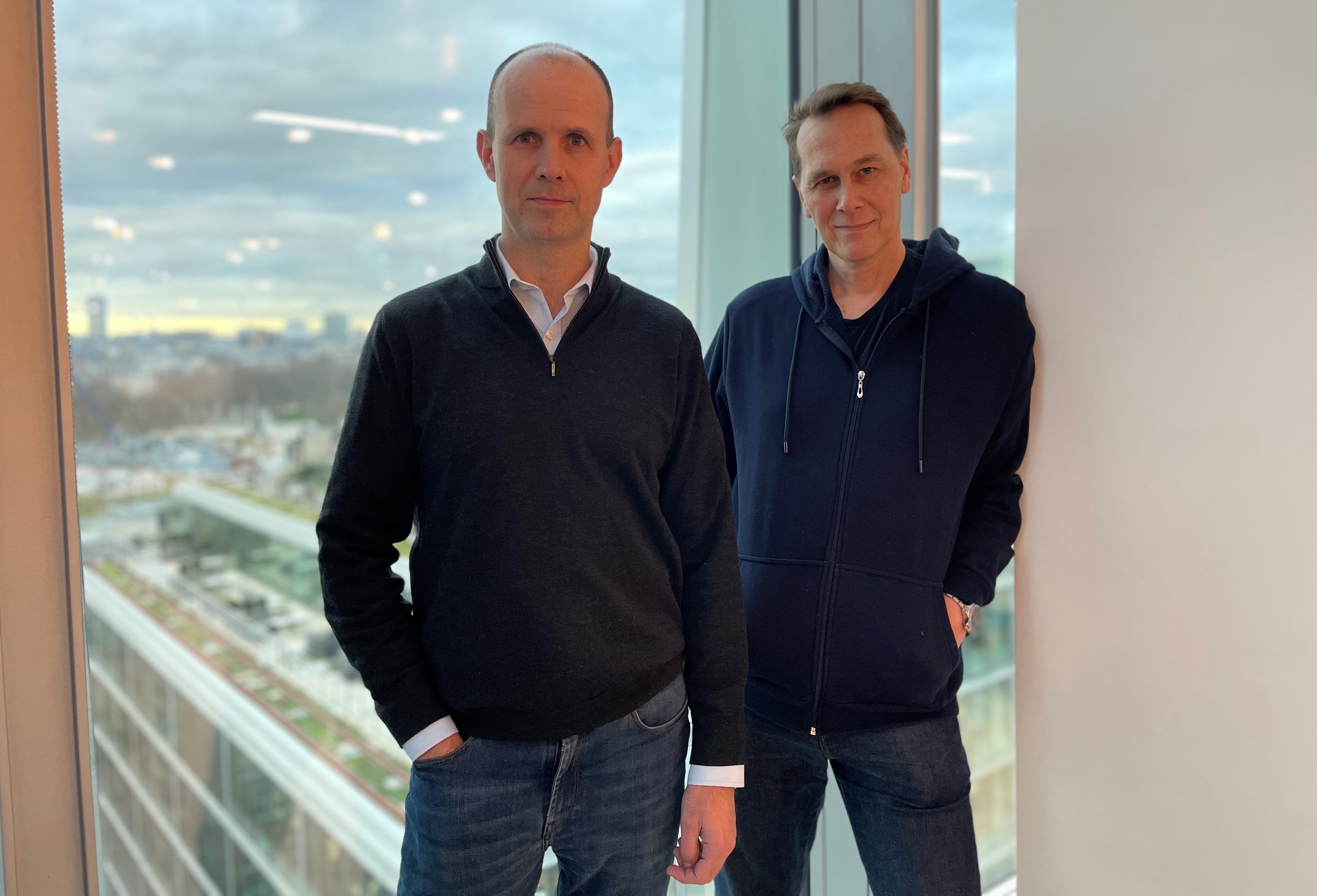 Currensea founders James Lynn, left, and Craig Goulding are using open banking to deliver new debit products. (Photo courtesy of Currensea) 
Open banking lets consumers proactively and securely share their banking data with fintechs like Currensea to enable innovative financial services. Unlike with traditional debit cards in the U.K., the Currensea card allows people to spend and withdraw cash abroad from their regular bank accounts at lower or no fees: Currensea customers using its free plan pay 0.5% while its various subscription plans are free of fees.
Using open banking, cardholders can give their consent to Currensea to initiate transactions from their bank and then view their spending on the fintech's app.
"The vision we had was turbocharging existing bank accounts," Lynn says. "Open banking was perfect for that because it enables fintechs to effectively work with existing bank accounts in a secure and regulated way."
To get started, the duo teamed up with Mastercard to develop its idea and joined the U.K. banking regulator's sandbox in 2019 to build and test the concept before rolling it out to customers.
After months hot-desking for long hours in a co-working space, Lynn and Goulding finally created their first functioning Currensea debit card. The moment their newly-minted Mastercard debit card arrived, the pair headed to a nearby West London café and photographed themselves enthusiastically tapping to pay for a coffee.
Yet early 2020 turned out to be an inauspicious time to launch a travel-focused company, and after a buoyant start, Currensea's business came to a crashing halt when the pandemic hit.
The pair swiftly pivoted to roll out debit cards for small businesses to help save them money on foreign exchange costs for U.S. dollar-priced services such as cloud-based software.
Now the fast-growing fintech has 50,000 cardholders. And, as international travel bounces back, their customer base is quickly expanding and is extending payment choices by adding digital wallet capabilities to its debit cards.
It's been a bumpy ride, but Lynn says their industry experience provided a massive head start and helped overcome the teething problems entrepreneurs often face. They've got an insiders' view of the banking industry, a solid grip on the regulatory environment and share a virtual rolodex of valuable contacts.
For advice and network access to expand Currensea as well as grow their white-label debit card business, earlier this month the partners joined the Mastercard Start Path startup engagement program for open banking companies.
Currensea is working with Mastercard to help charities issue branded debit cards that let cardholders automatically donate with their purchases, and Start Path will help it connect with retailers and banks to launch their own debit cards. The company is also developing a debit card that helps people build up their credit scores.
"We created Currensea to give travelers more control over how they spend their money," Lynn says. "Now we're empowering other organizations to help their customers make their money work harder."