Payments
A look inside MRKT: The contactless store at Jacksonville Jaguars' stadium
January 4, 2022 | By Ben Fox Rubin

The future of physical retail is slowly making its way into your daily life.

You can find an example of that trend near Section 244 at TIAA Bank Field in Jacksonville, Florida. There, the stadium – which is home to the NFL's Jacksonville Jaguars – opened the new MKRT location. It's a contactless convenience store that uses AI-powered cameras, QR codes and turnstiles to get rid of checkout lines entirely. You can just wave your phone at the entrance, grab what you want and get back to the game.
MRKT, which opened in September and uses Mastercard's Shop Anywhere tech platform, is part of an effort to bring some of the best ideas from e-commerce into brick-and-mortar stores. That work includes building more analytics into shops so retailers can learn more about their foot traffic, including repeat visitors and time spent browsing, and using VR goggles in stores to let customers see what home décor and furniture look like in different settings.
The new year will likely showcase even more ideas that will meld physical and virtual retail.
Here's a look at MRKT and how it works.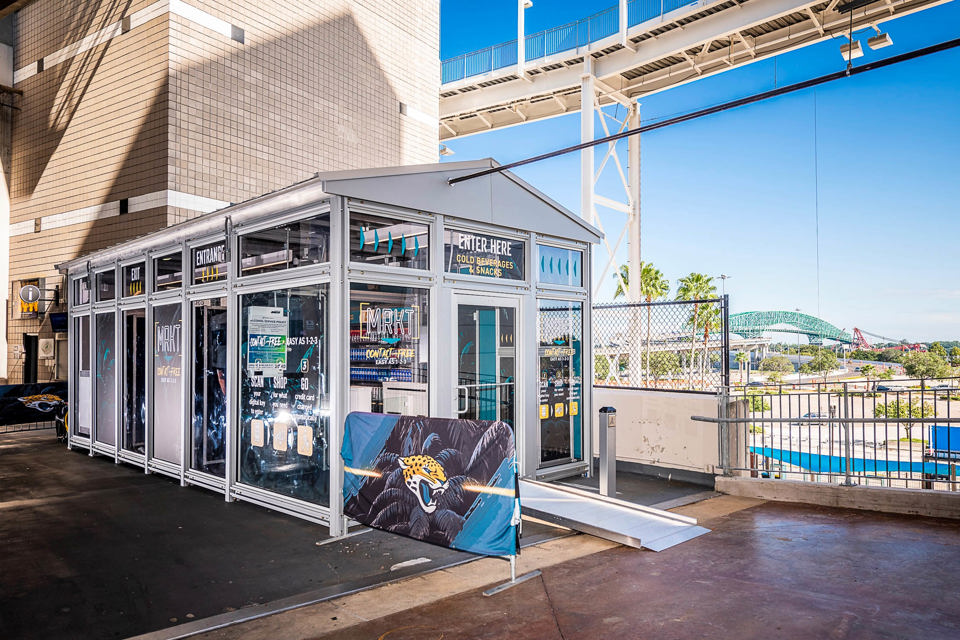 A look at the outside of MRKT.
(Photos by Roberto Gonzalez/AP Images for Mastercard)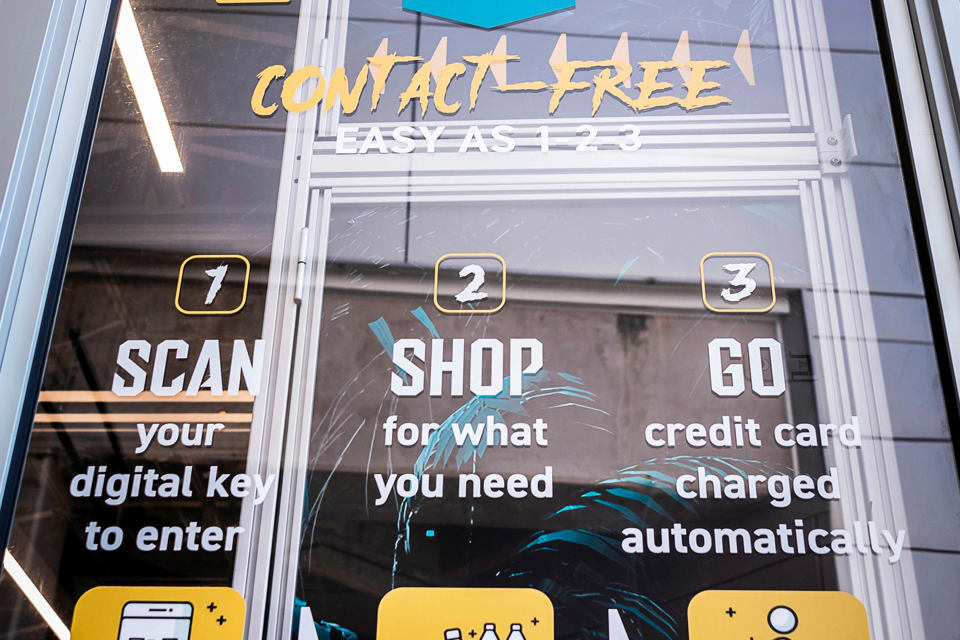 "When Mastercard approached us early in the development process of Shop Anywhere, we saw something special and quickly determined we wanted to be part of it," says Jeff Wilkinson, chief information officer at Delaware North, which manages the stadium. "We're excited to work with both Mastercard and the Jaguars to bring this innovative new concept to TIAA Bank Field."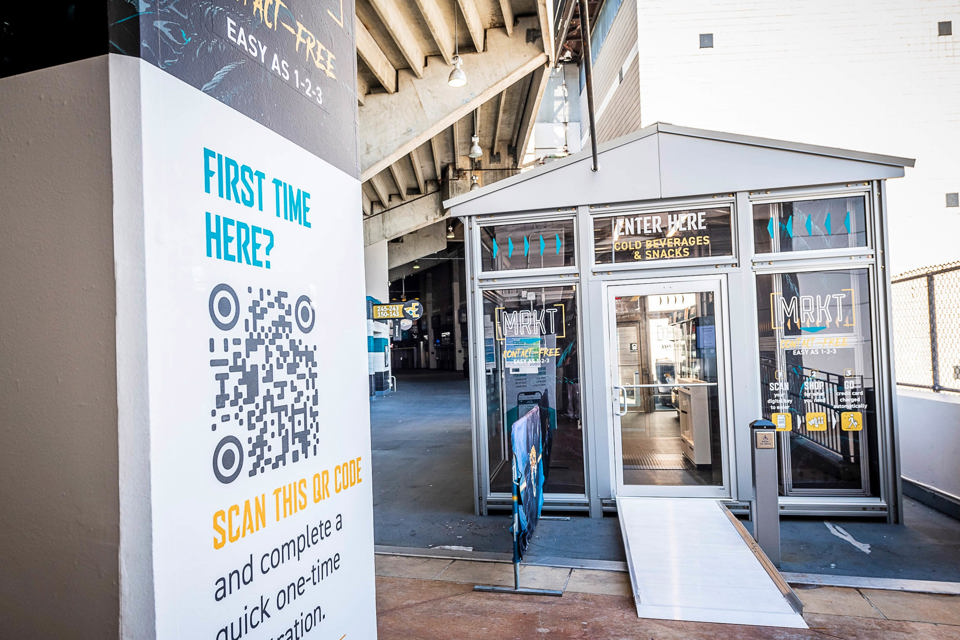 First-time users need to register to use the store.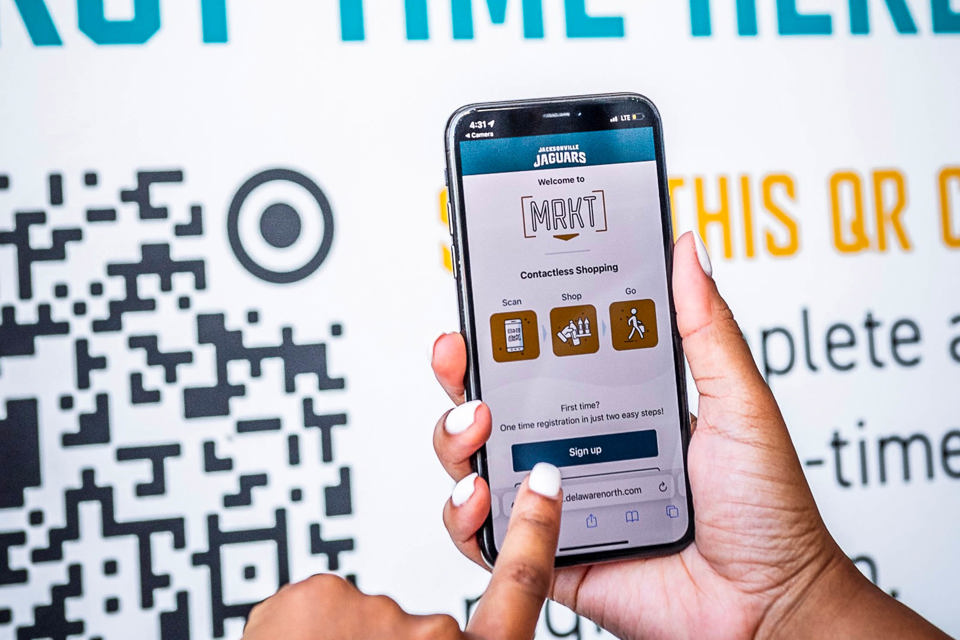 Scan the QR code outside MRKT using your phone, complete the registration and add a card to your account.
After you log in, a QR code will pop up on your phone that you can use to get into the store.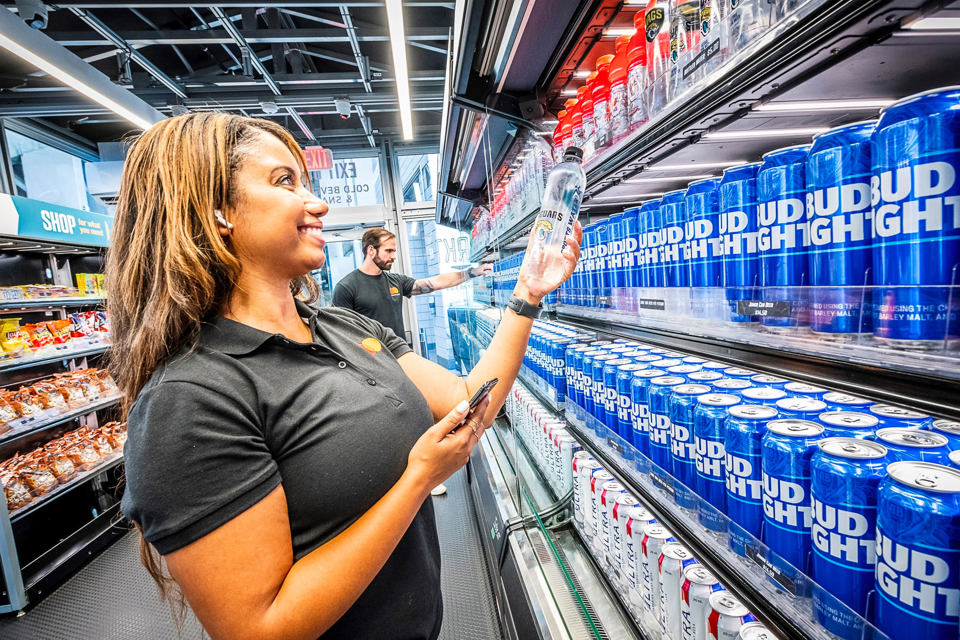 Grab chips, water, candy or beer and head out the door. That's it. No lines, no checkout, no cash register. Also, after your first visit, there's no need to register again – just use your QR code in your MRKT account.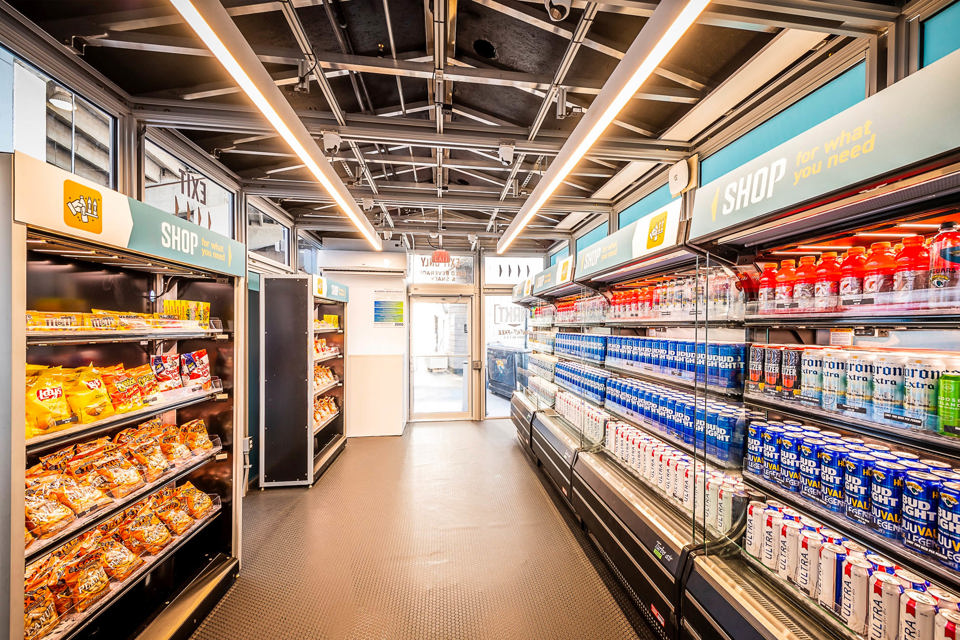 Here's another look inside the store.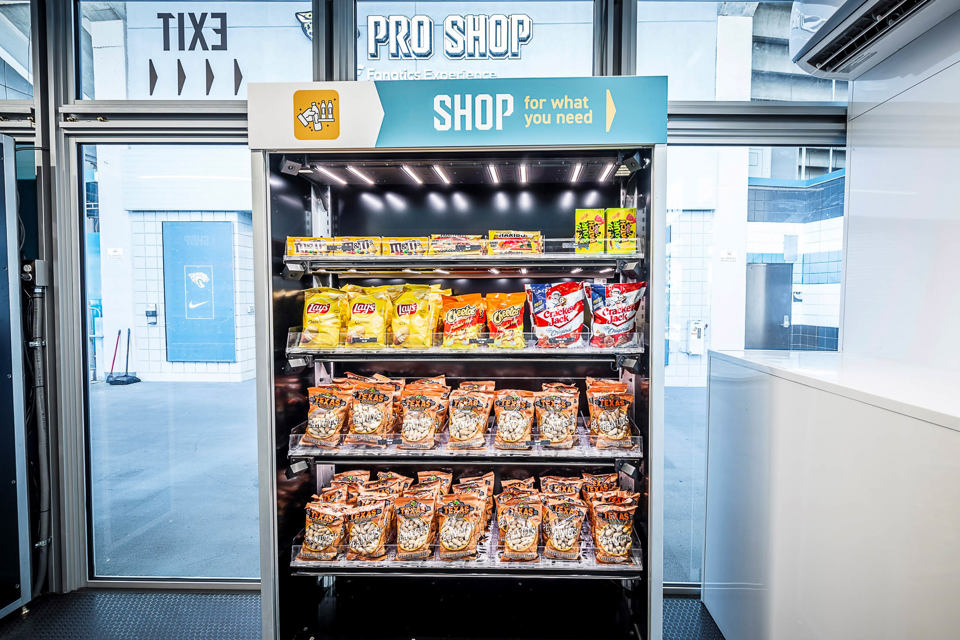 Yes, of course there are Cracker Jacks!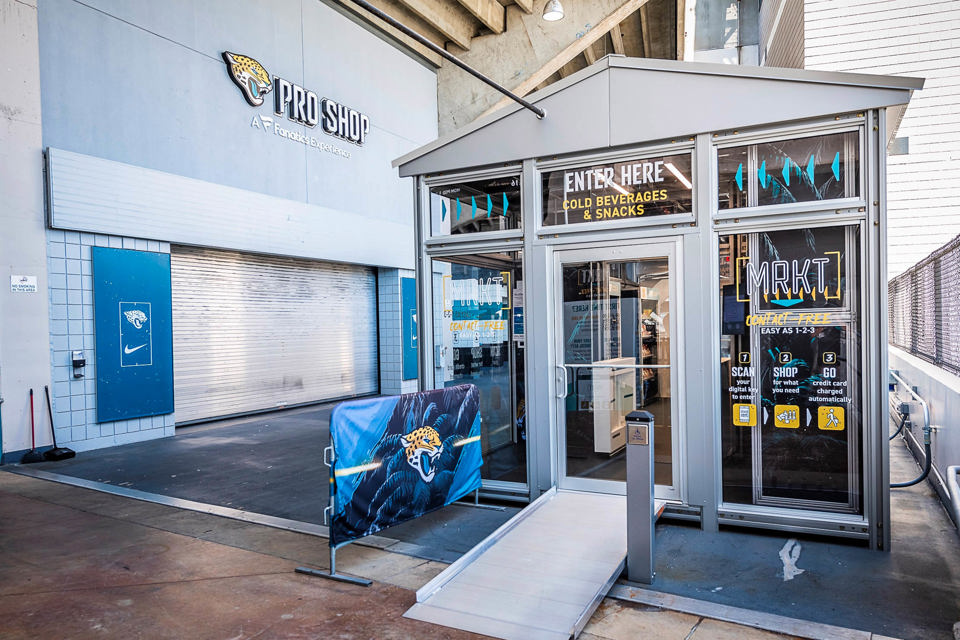 MRKT is part of TIAA Bank Field's transition to going completely cashless. The stadium lets people pay using Apple Pay, Google Pay and Samsung Pay.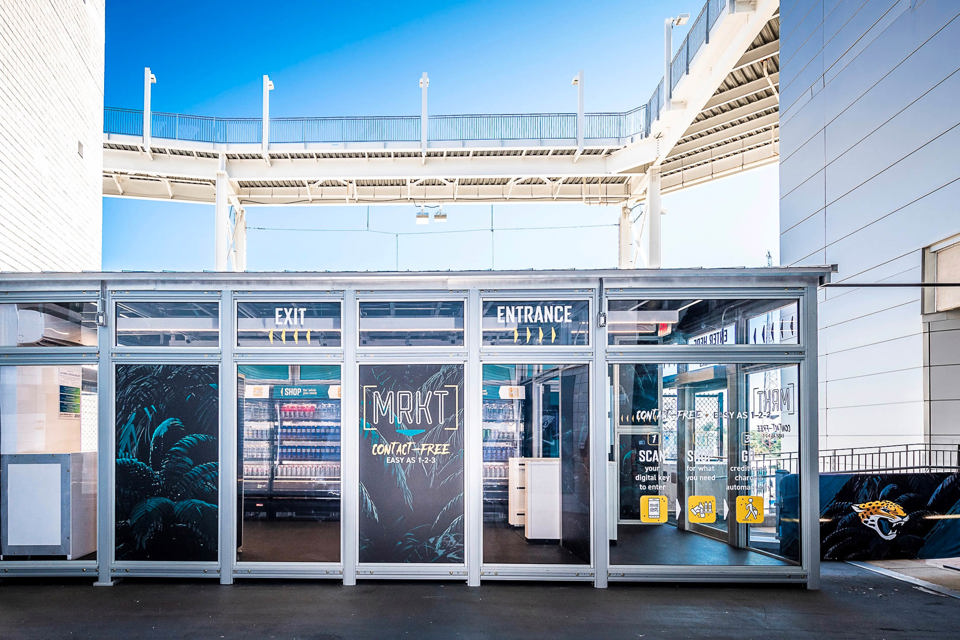 Contactless venues like MRKT are still uncommon, but more are likely to pop up in 2022. Mastercard is working with Dunkin', Circle K and retail tech company Accel Robotics to bring Shop Anywhere tech to more places.