Innovation
The power of the one-question customer survey
March 29, 2021 | By Alyssa Newcomb
Growing up in England in the 1990s, Georgina Nelson got an inside look at how brick-and-mortar bookstores scrambled to take on a scrappy upstart by the name of Amazon.
At the time, Nelson's father was CEO of the Bookseller's Association of the UK and Ireland. Charged with helping his members adapt to the changing retail landscape, he encouraged bookstore owners to focus more on personally connecting with their customers.
"It all came down to offering a customer experience that you can't get online," Nelson says, "starting with making people feel welcomed when they come into your shop and being that knowledgeable person who customers want to come to for advice."
Nelson's company, TruRating, attempts to meld the ethos she inherited from her father with good solid data. The company, which was founded in 2013 and now employs 60 people, has become a leading platform for collecting customer feedback – with more than 3 million pieces a week – and has offices in London, Atlanta and Sydney.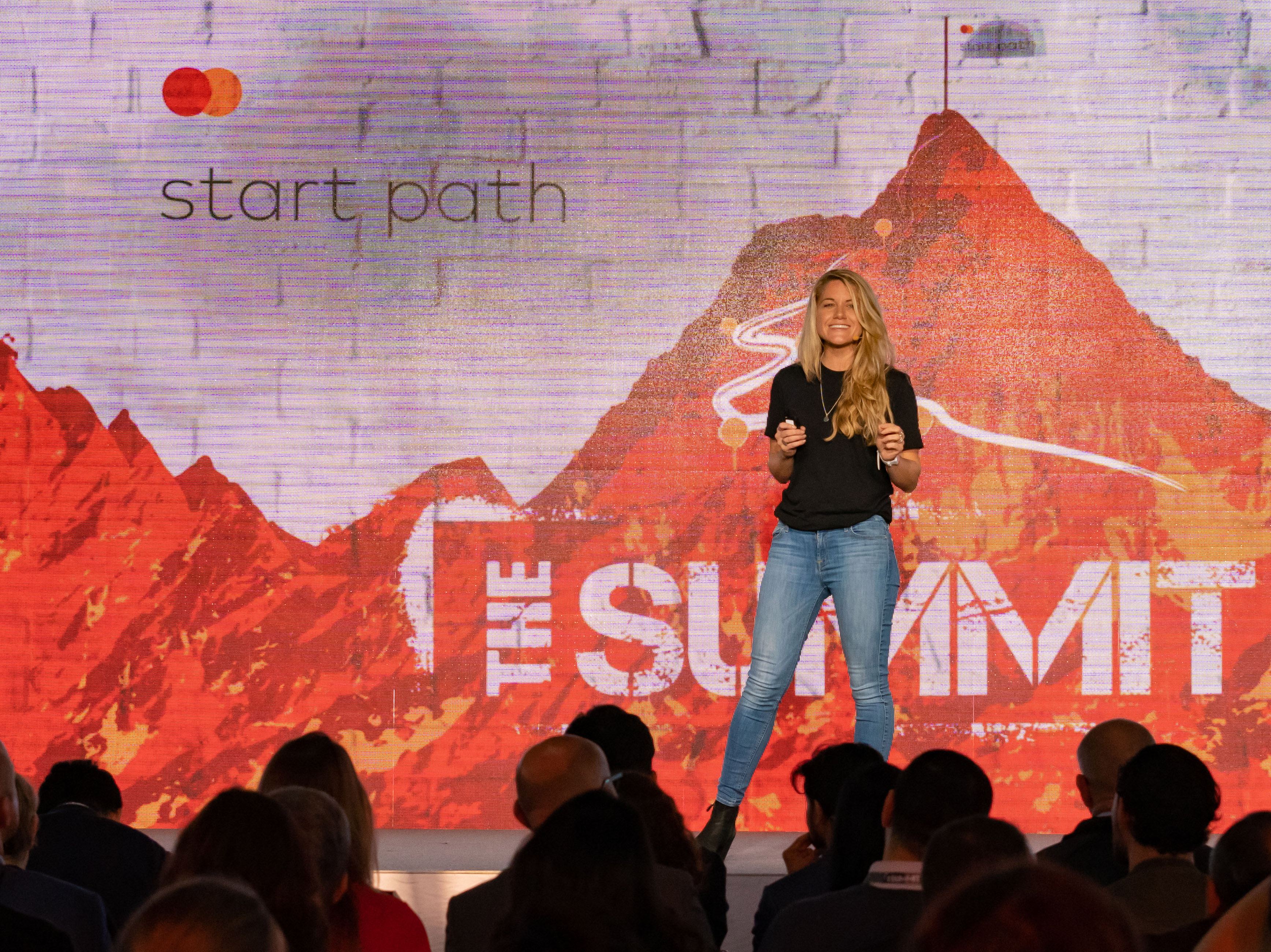 TruRating's software can be integrated into a businesses' payment terminal or online checkout and often asks just one targeted question. Was the customer greeted when they walked into the store, for example, or did they like the music that played while they shopped? On average, 88% of shoppers answer the question at checkout, she says, adding, "We're totally changing the way consumers and business communicate."
Nelson's startup joins a broad range of other companies looking to add more digital smarts into traditional physical retail. That work can include cashierless payments, foot-traffic scanners and interactive displays. The idea with many of these concepts is to give brick-and-mortar retailers some of the same tech and analytics available to online players, who can easily track webpages and clicks. This work can be especially helpful to retailers looking to rebound after an incredibly difficult 2020.
Since TruRating is integrated with the payment system, the company can record how much a person spent and how they answered a question to judge correlation, but no other personal details. That information is then used to let managers see where there are gaps in the customer experience – and measure improvement.
It turns out that one simple question can lead to big wins for everyone.
When Retail Prodigy Group – a Nike franchisee in Australia – adopted TruRating, it reported a 30% increase in customer spending at its Melbourne store after team members started asking customers their first names when they helped them. Having a customer get more product recommendations, and describing the benefits of the products, also led to increases in spending.
Nelson is a lawyer by trade who spent six years at Which?, the U.K. consumer watchdog group focusing on technology and privacy. She knew that her new service could fill an important role for retailers. The feedback collected in-store could be shared online to give a real-time view of how the majority of customers really felt, all the while protecting customer anonymity, a hugely important consideration from a customer privacy perspective, she says.
There is no shortage of places to leave reviews, but popular online review sites don't always give consumers an accurate picture – the raves are sometimes written by the businesses themselves, and the rants may be from competitors or disgruntled employees, she says. And the ratings are often skewed because customers are more likely to post when they need to vent, as opposed to sharing a positive experience. Meanwhile, the long surveys sent to verified customers often feel invasive or are too time-consuming.
"I shouldn't have to tell a company my salary bracket and marital status just to say someone was a good waitress," Nelson says.
In 2019, she joined Start Path, Mastercard's later-stage startup engagement program, to make new connections, learn more about working with payment companies and explore opportunities to build broader partnerships.
She recalled the difficulties she faced when first starting out in the industry. When one consultant she hired to advise her on her path to market started his presentation, his first slide showed a brick wall at the starting line of a race. Don't even begin, he told her, the payments space is too closed to this kind of innovation and it will take too long.
"Often founders and entrepreneurs from outside the industry they're disrupting are  underestimated," Nelson says. "I can think of many times when I've been called naïve or been told I don't know what I'm talking about, it doesn't work that way. Ultimately, just because it hasn't been done one way historically doesn't mean it shouldn't be done that way in the future."
Watch
Frictionless Commerce and the Future of Retail
TruRating CEO Georgina Nelson recently hosted a LinkedIn Live with Femi Odunuga of Mastercard and Jeff Fryling of Microsoft on how cloud-based tech will enable a frictionless commerce experience.