Sustainability
What a birthday cake and a waterhole taught me about nature
May 21, 2021 | By M. Sanjayan
When I was 5 years old, a monkey ate my birthday cake. 
A few weeks earlier, my family had fled Sri Lanka, where I was born, and moved to a rural part of Sierra Leone, in West Africa. It must have been so stressful for my parents, but my mother still remembered to pack the basic ingredients to make me a birthday cake with chocolate frosting.
She baked the cake in a wood-burning stove and then placed it on the dining room table to cool. I wandered into the room just in time to see a monkey enter through an open window, grab the cake with both hands, and jump back out. I screamed my head off, which apparently scared the monkey enough for it to drop the cake beneath the window outside. My mother, who did not see this monkey, believed that I, unhappy with the cake, had thrown it out. 
To this day, my family still debates what exactly happened, but in some ways it does not matter. When I was a child, I was surrounded by wildlife, and I learned early that the boundaries between humans and the world's other strange creatures are porous.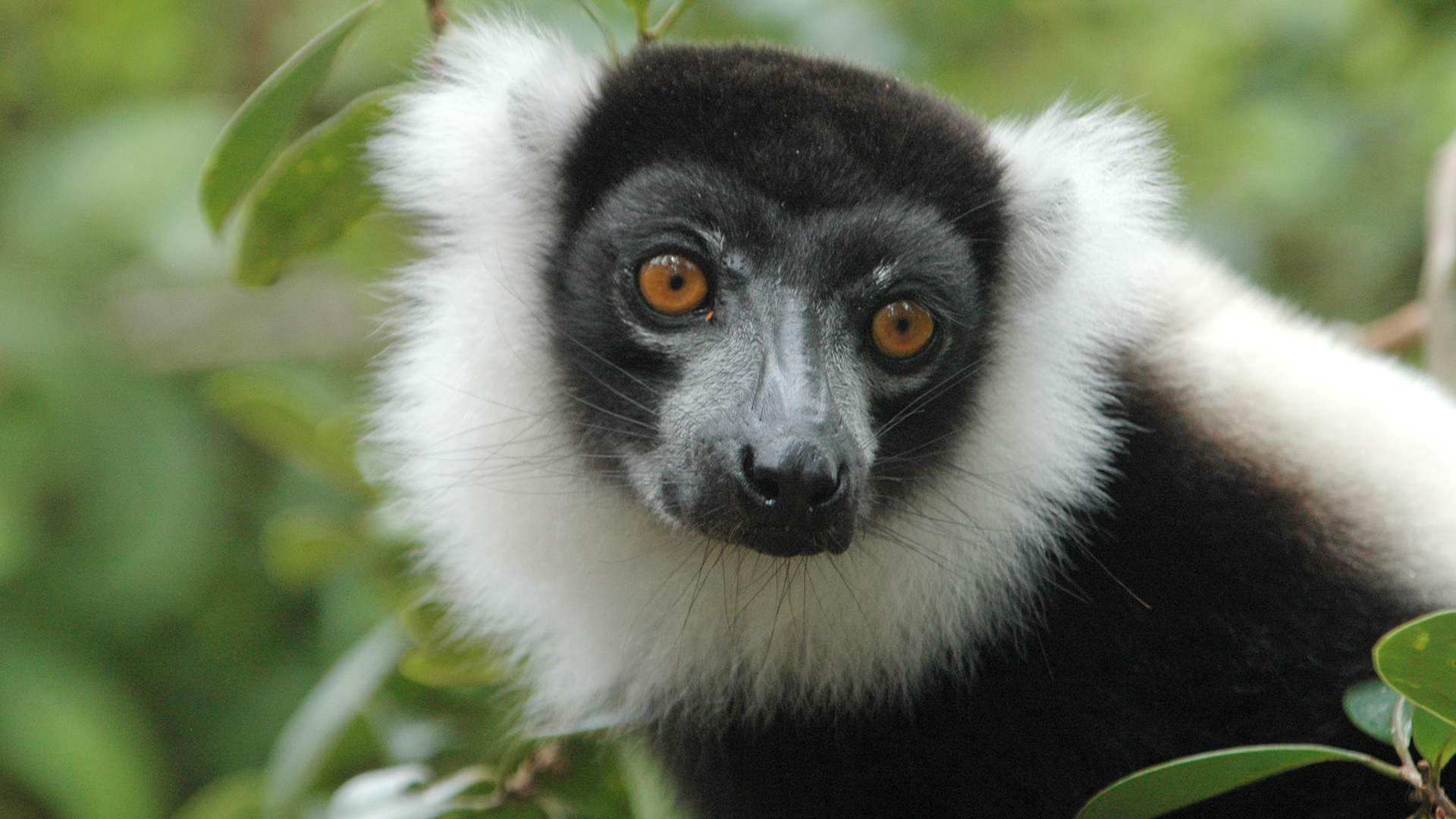 The dwindling rainforests of eastern Madagascar are home to black-and-white ruffled lemurs, which are critically endangered, according to the Red List of Threatened Species developed by the International Union for Conservation of Nature and Natural Resources (IUCN). A highly vocal species with a variety of vocalizations, their calls can be heard up to a half mile away. (Photo credit: Russell A. Mittermeier/Conservation International)

It's a lesson that informs my day-to-day as chief executive officer at Conservation International and infuses my documentary work, including my 2015 PBS series, "EARTH: A New Wild," in which I traveled to 24 countries to see how humans and nature can thrive side by side. In fact, many of the most resilient and astonishing conservation projects are ones that included humans from the beginning. What this tells us is that conservation needs to start from the premise that we are a part of nature. Once that becomes clear, we can start to realize that protecting nature is really about protecting ourselves.  

Scalloped hammerhead sharks, here swimming near the Galapagos Islands of Ecuador, are critically endangered from fishing and fishing bycatch. The distinctive shape of their heads gives them an advantage in locating prey. (Photo credit: Sterling Zumbrunn/Conservation International)


Across the world, habitat loss poses the greatest threat to wildlife, with 1 million animal and plant species now at risk of extinction. Of these, 2,000 animal species are critically endangered. Human activity — agriculture, timber and mining, for example — is the leading cause, but we are also seeing the cumulative impacts of climate change in the form of droughts, wildfires and floods.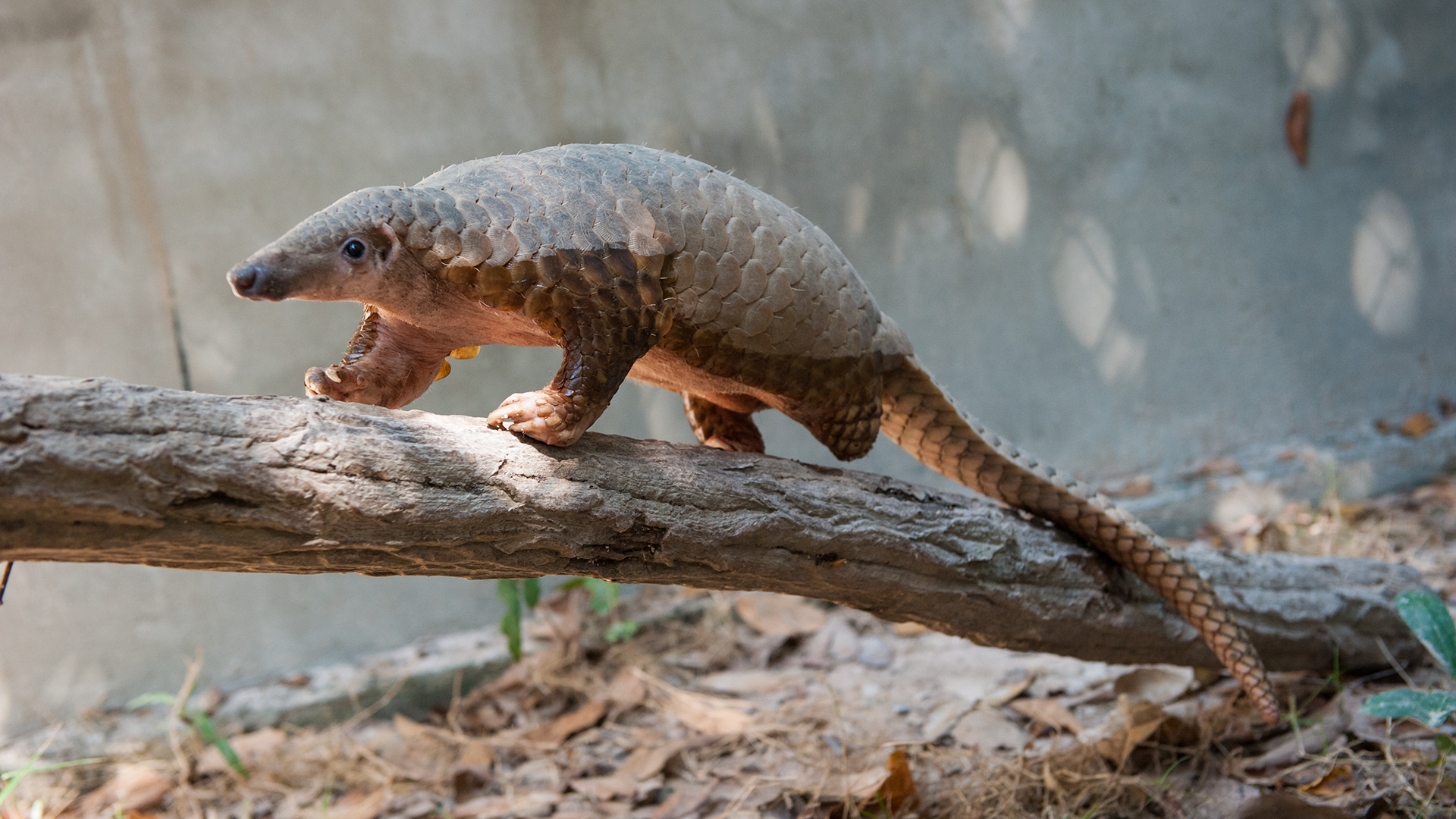 The critically endangered Sunda pangolins are the only mammals completely covered with scales. A Pangolin rehabilitation center in Cambodia, where this photo was taken, cares for injured pangolins rescued from the growing wildlife trade there. (Photo credit: Conor Wall/Conservation International)

In the last year, we have experienced how wildlife habitat destruction can wreak havoc on a global scale. The relationship between people and nature has become seriously out of balance, especially in tropical forests, where pandemic-causing diseases originate. Rapidly cleared forests full of illegal logging, mining and hunting provide lots of opportunities for people to come into contact with wildlife – allowing wildlife diseases to jump to people, with each jump providing a potential starting point for a pandemic. When we poach wildlife or set up live animal markets, we also bring those animals into closer contact with people, making it much more likely for those diseases to make the jump. 
COVID-19 most likely started this way, as did six other pandemics over the past century, including HIV and SARS. Ebola outbreaks also start this way. That's why investing in nature is the key to preventing future epidemics and pandemics.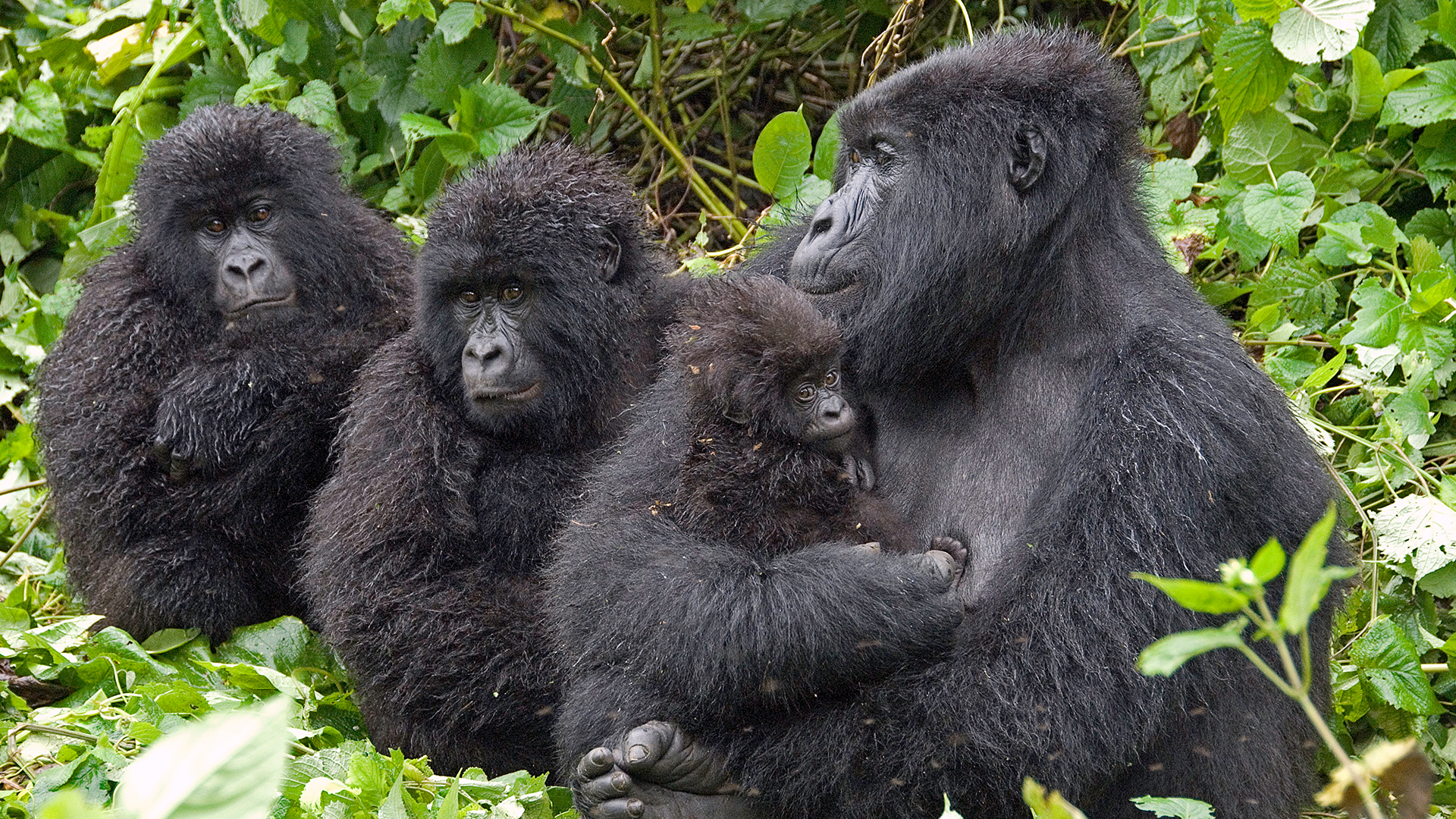 There are only 2,600 adult eastern gorillas remaining in their native forests of Rwanda, Uganda and the Democratic Republic of the Congo, according to the Red List. This critically endangered species is threatened by habitat loss, including from farming, energy production, logging and climate change. (Photo credit: John Martin/Conservation International)
All told, investing in nature, such as conserving natural habitats and restoring a healthy balance between people and nature, can reduce pandemic risk at the same time it delivers a third of the emissions reductions that we need to make by 2030 to get climate change under control. Plus, with habitats restored, biodiversity would improve, leading to cleaner air, fresher water and more fertile soils. More jobs are created in rural, nature-rich environments. Some of my colleagues have found that if we reduced deforestation, limited the global wildlife trade and improved monitoring of disease outbreaks over the next ten years, we could reduce the risk of future pandemics by at least 27 percent — and we could do it all for about fifty times less than what we've already spent in response to the COVID-19 pandemic.
What that means is that people and animals around the world get to live longer, and live better, in places that are more resilient to climate change.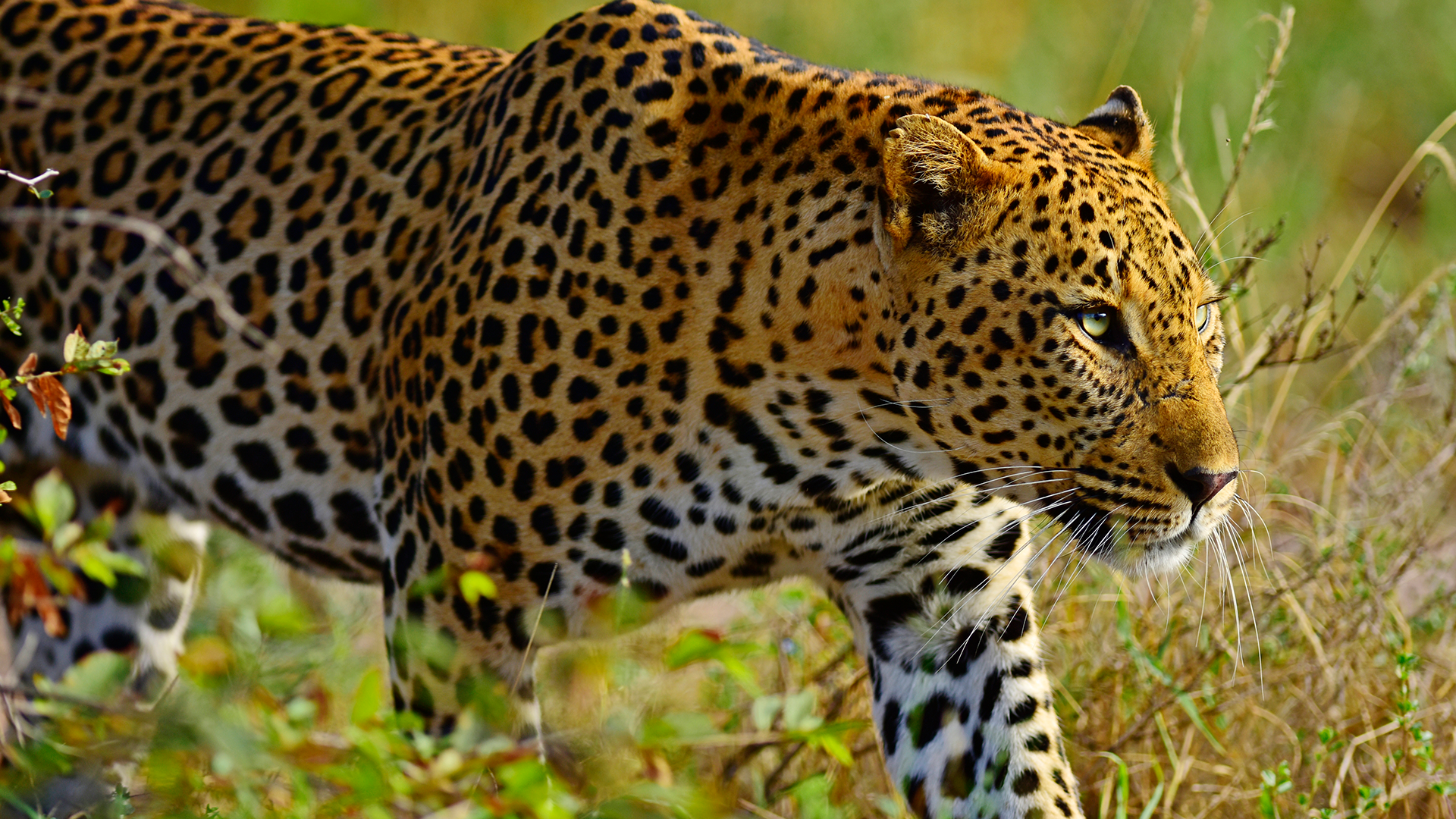 A leopard in South Africa's Kruger National Park. Of big cats, leopards had an enormous historic range, from eastern Asia to the Middle East to sub-Saharan Africa, but their populations are steeply declining, and they are now listed as vulnerable on the Red List. (Photo credit: Trond Larsen/Conservation International)
Whether we're talking about governments or businesses or individuals, everyone has a role to play in creating a healthier relationship with nature. Governments obviously need to support a just and rapid transition to renewable energy sources. They also need to change the policy incentives that currently promote the destruction of nature. And they need to work with other governments to scale up these efforts on a global scale. This should all be framed as a competition to the top.  
Businesses, on the other hand, need to combine net-zero commitments with tangible actions. The ones leading the way tend to be embedding sustainability in every aspect of their operations, taking concrete steps to reduce their emissions and supplementing these efforts with concrete investments in nature. 

While zebras are a common sight across Africa, with an estimated 150,000 to 25,000 adults scattered across the eastern and southern part of the continent, their populations have been declining and they are now considered vulnerable. (Photo caption: Jonathan Irish/Conservation International)


Conservation International, along with World Resources Institute, was pleased to join Mastercard last year in launching the Priceless Planet Coalition, which pledges to restore 100 million trees by 2025. Today we took another step in our partnership, announcing the Wildlife Impact Card Program, which gives consumers an easy way to help protect wildlife habitats, including those home to thousands of critically endangered species. The card expiration dates aim to highlight the short timeframe for protecting many of these animals before they go extinct, including critically endangered species such as the African forest elephant, the Peruvian yellow-tailed woolly monkey, the Sunda pangolin of southeast Asia.
The program is launching first in the U.S. with virtual prepaid cards available now. For each card purchased, Mastercard and its issuing partner Usio will donate $1 to Conservation International to support the conservation of nearly 100 million of landscape and seascape globally by 2030.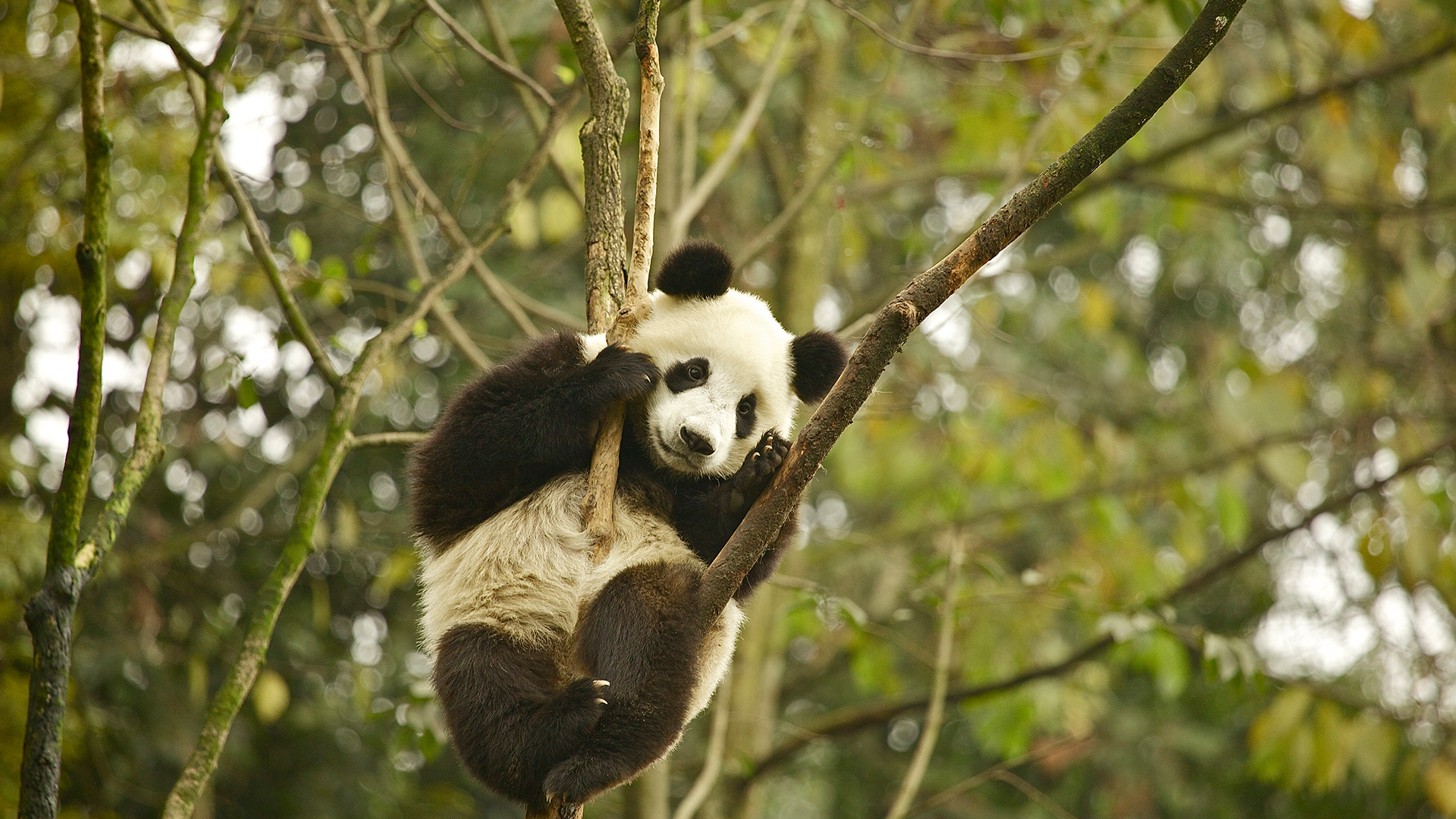 Conservation efforts for giant pandas, including safeguarding the mountainous bamboo forests they call home, have resulted in population increases and moved them from endangered to vulnerable on the Red List, although much work remains to be done. (Martha de Jong-Lantink/Flickr Creative Commons)
Before the pandemic, I was lucky enough to travel to Tanzania to film my latest documentary, where, at the edge of the Serengeti, officials with the Mwiba Wildlife Reserve had built a new water hole for wildlife. An existing water hole ran completely dry in some seasons, forcing wildlife such as elephants and buffalo out of the reserve and into human communities where permanent wells exist.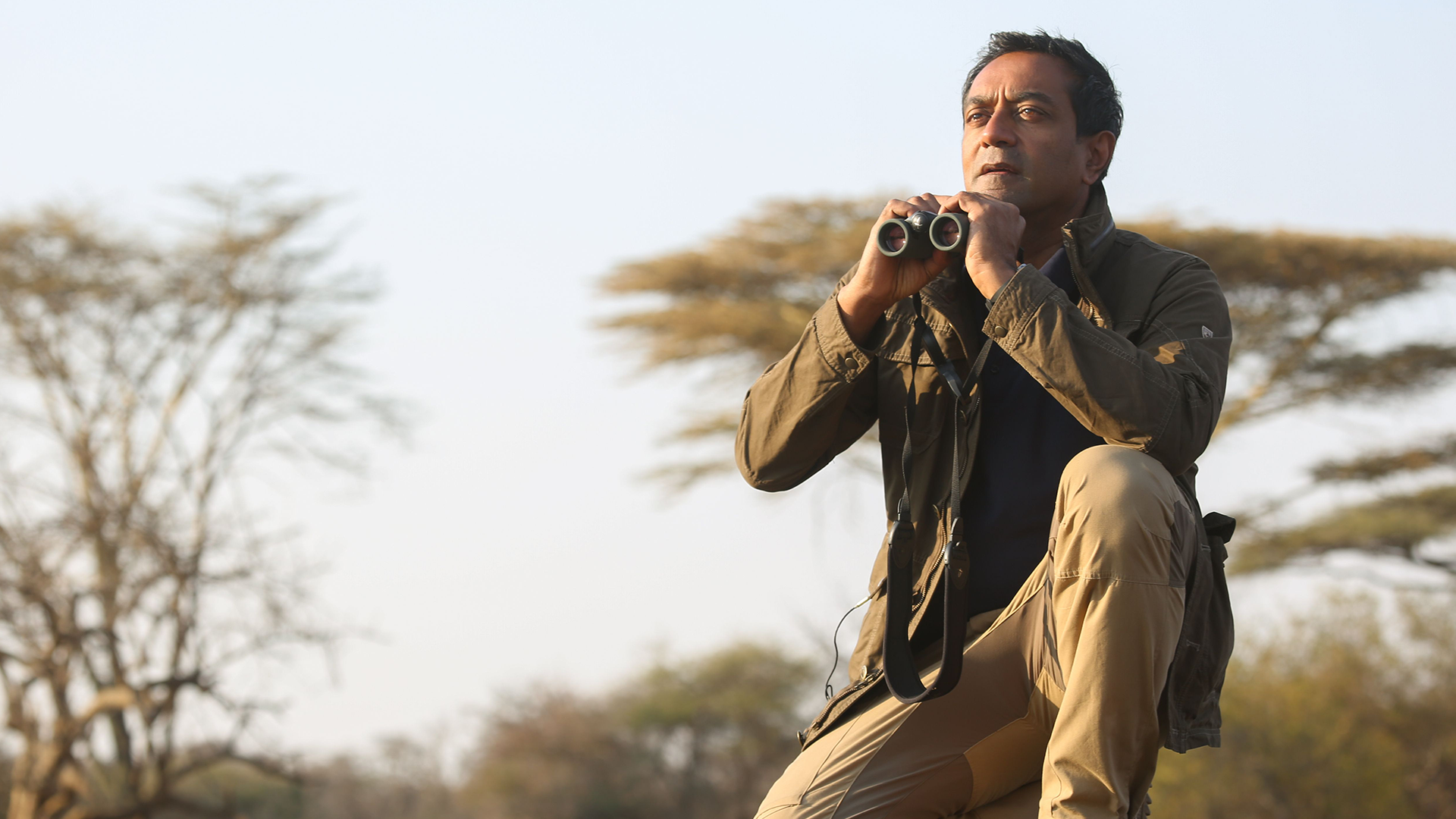 M. Sanjayan hosts PBS's three-part series "Life at the Waterhole," which premiered May 19. It uncovers the wildlife dynamics of a manmade waterhole rigged with cameras on the edge of the Serengeti. (Photo caption: Clare Jones/PBS)
To film "Life at the Waterhole" — and with the permission of the local Hadzabe and Maasai communities — we outfitted the new water hole with cameras and waited for the first visitors. We knew that the water hole would attract many different animals to the area, but it was still surprising to see just how quickly animals discovered it and made it their own. More than 100 species visited this new source, including owls, lions and elephants.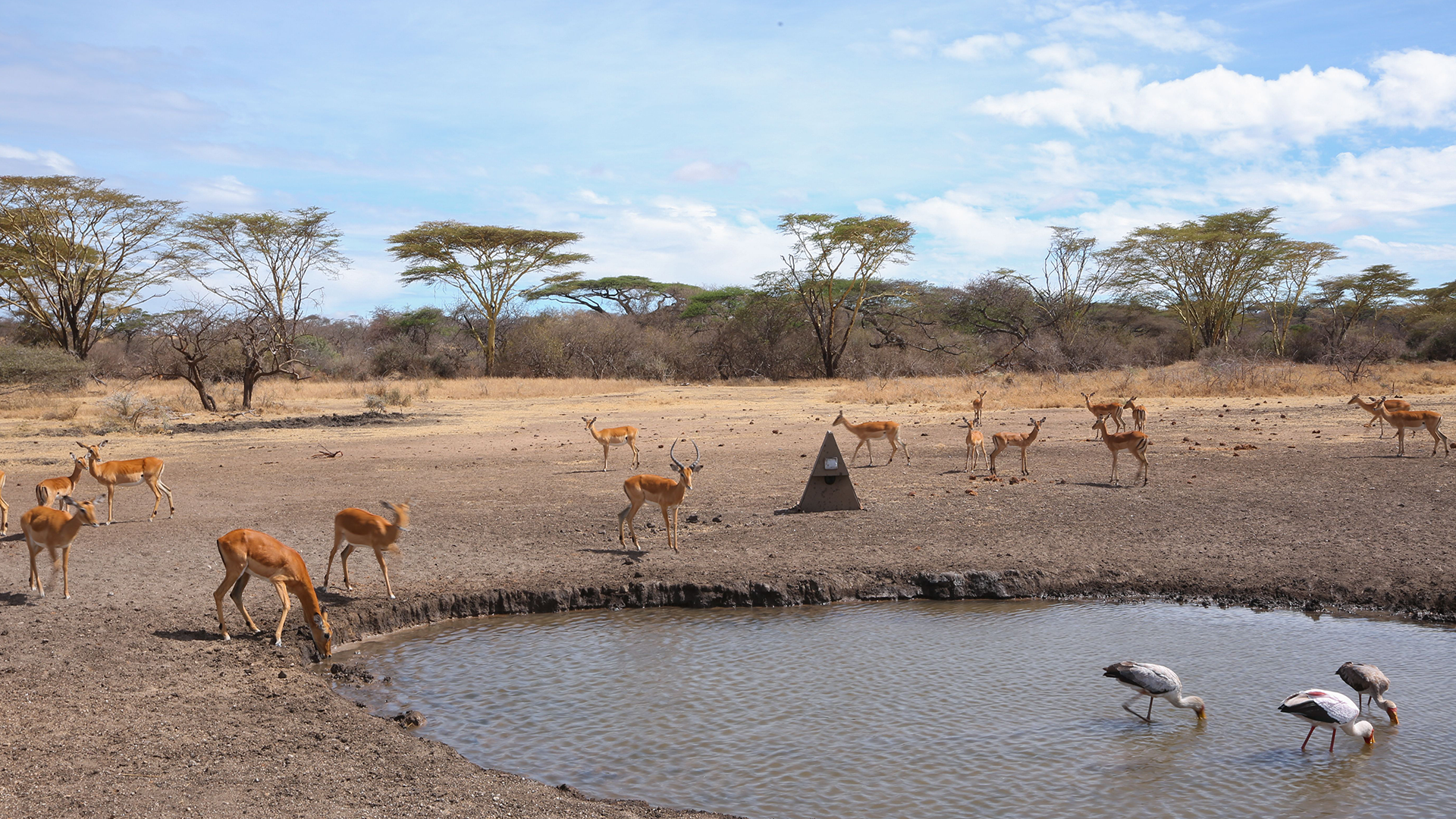 Elephants, lions, leopards, impalas, seen here, birds and more meet and compete for water in "Life at the Waterhole."  (Photo credit: Clare Jones/PBS)
During this pandemic, many of us have gotten used to staying still and observing our own gardens or bird feeders. This is the same thing on a grander scale. We were all blown away by how quickly wildlife discovered this new water source and how the communities of animals visiting changed through the seasons. 
Their daily rhythms and dramas reminded me that everything is connected. We unravel nature at our own peril.  
Top Banner: African forest elephants in the Maasai Mara National Reserve in southwestern Kenya. They are now listed as critically endangered after several decades of ivory poaching and loss of habitat. (Photo credit: Jonathan Irish/Conservation International)