Trust
Her daughter's illness inspired this founder to build better health care
June 22, 2021 | By Dorothy Pomerantz

Not long after Kristen Valdes' daughter Bailey was born in 2002, Valdes started to notice that there was something wrong with her daughter's health. Bailey was prone to rashes and would sometimes turn bright red. She sometimes appeared to be in pain when she urinated.
The symptoms were a puzzle that no doctor seemed able to solve. Diagnoses ranged from eczema to a malformed kidney, but none of them addressed what Valdes suspected was a more systemic problem.
So, like many parents dealing with sick children, Valdes took it upon herself to become an expert. At night she would scour the internet looking for solutions and for other parents who had dealt with similar problems. She created elaborate spreadsheets to track her daughter's doctors, medications, procedures and symptoms.
But one thing set Valdes apart from other parents in her situation — she was a health care data professional. She had built her career on compiling and analyzing health care data sets to improve care and manage costs.
"If someone who knows as much about health care as I do couldn't do it," she says, "how can anyone else?"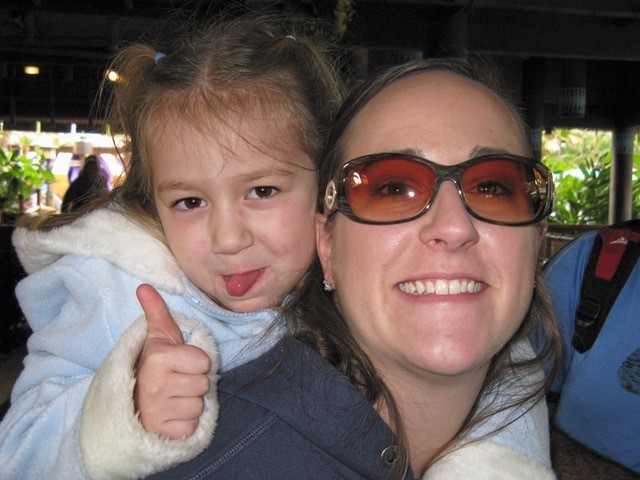 Valdes felt that, beyond helping her daughter (who was eventually diagnosed with the autoimmune inflammatory disease lupus), she had to find a way to make it easier for patients and their caregivers to navigate the American health care system. So in 2015, she launched b.well Connected Health. Named after Bailey, the tech company pulls together data from virtually any source — including insurers, doctors, labs and wearables — to give people one place to understand all of their health needs and one easy way to access care.
B.well offers a solution to what is becoming an increasingly common problem for many Americans, particularly during a pandemic that has accelerated their reliance on — and expectations for — digital technologies: too much data, too few insights. Advances have made it easier to do things like track lab results, pay bills, renew prescriptions and even meet with doctors online, but coordinating all of that information is almost impossible.
"Health care is so fragmented. Every company has a different portal," Valdes says. "Consumers have portal-itis — they're sick of having to log in multiple times to find different information and not having a way to see all of that information in the same place."
B.well gives consumers one place to view all of their health care information and to take appropriate action. They can check on their insurance payments and billing, track lab tests and doctor visits, see how many refills are left on their prescriptions and find the lowest-cost pharmacy to fill it. The app offers reminders that, for example, a 45-year-old should schedule his first colonoscopy.
The app is designed to give users more access and control over their health care, but b.well's customers are actually large employers and health care companies — insurers, hospital systems, pharmacies — that can provide the app to their employees, members and patients free of charge.  

What makes b.well work is its ability to take data from lots of different sources and pull it together into one easy-to-understand dashboard, Valdes says. That helps consumers to know when and why they need care, and to then access the care they need, whether in person or virtually. But that's more difficult than it sounds. Incoming data has to be translated into a standard form if possible (in this case FHIR, which stands for Fast Healthcare Interoperability Resources), and sometimes Valdes' team just has to find creative ways to create handshakes between different forms of data.
"Health care is arguably behind when it comes to tech," she says. "We have to apply a lot of different integration methods."
While that may sound daunting, it's the kind of work Valdes has been doing since she landed her first health care job in 2005, working for the Centers for Medicare & Medicaid Services. Her job there was to figure out a way to get data coming from all of the third-party billers into a central database to better find and root out fraud. She continued that work at XLHealth, a company that was later bought by United Healthcare, where she helped set up one of the country's first private Medicare Advantage programs.
Her deep connections in the world of health care came in handy when she launched b.well, and joining Mastercard's Start Path engagement program for later-stage startups in 2017 helped her focus on how to move the technology forward.
One of the most tangible results is that b.well has integrated Mastercard ID Verification into its app to simplify and streamline patient ID proofing and protect users' privacy.
Instead of requiring physical documents such as a driver's license to prove their identity every time, ID Verification can automatically verify users through a combination of facial biometrics, mobile phone intelligence (checking phone-line tenure and recent activity for suspicious behavior) and scanning of government ID documents. 
The goal here, she says, is to one day make it as easy for people to access and navigate the health care system as it is to buy something out of a vending machine. She envisions a world where users can, for example, price-shop for medications and access acupuncture and weight-loss programs alongside doctors' tests and visits. They'll be able to access at-home testing and have the choice to decide how much they want to spend and how they want to access care.
One b.well user who is already seeing a glimpse of this is Valdes' daughter Bailey. Now 18, she is headed to college armed with all of her health information at her fingertips.
"I feel confident about her ability to take care of herself," Valdes says. "In the future, healthcare should be easy to use and always there when you need it."