Trust
A perfect mate, or a perfect mark? How people become victim to online romance fraud
May 12, 2021 | By Dorothy Pomerantz
When Mandy met Avery (not their real names), it seemed like she had found someone with whom she could forge a real relationship. Avery was a divorced father of one and a boxing promoter. His life appeared incredibly exciting, especially compared to Mandy's world in social work. And best of all, he seemed completely smitten with her.
After meeting on a dating app, they moved their chats to WhatsApp. Avery told Mandy about the boxing matches he was promoting and the effort and cost involved in putting them together. He told her he was investing in female boxers and how heartbroken he felt when a boxer lost.
But Avery ran into trouble when some new furnishings he was waiting for to renovate his boxing club get held up at U.K. customs. With all of his free cash invested in deals, he didn't have the money he needed to clear the goods. So he turned to Mandy to see if she could lend him the £6,000. Reluctantly, Mandy agreed.
And then she agreed again. And then she agreed again. By the end of their relationship six months later, she had lent Avery £60,000. But, of course, he would never pay it back because Avery wasn't a loving boyfriend. Avery was a romance fraudster.
Mandy is not alone in being manipulated to believe that she had found love only to be defrauded out of her hard-earned money. Romance frauds are on the rise, says Dr. Elisabeth Carter, senior lecturer in criminology at the University of Roehampton in London who chronicled this romance fraud in the March issue of The British Journal of Criminology. Between August 2019 and August 2020 there were 6,613 reported romance fraud cases in the U.K., up 26% from the previous year.
The psychological damage of such intimate betrayals is impossible to measure, but total financial losses were reported at £66 million. But as big as those numbers are, they're just the tip of the iceberg as it's widely accepted that only 5% of people who are taken advantage of by romance frauds ever report them.
Emotional manipulation in action
Romance fraudsters slowly feed their victims personal information that sets up seemingly reasonable requests for money later. They often attempt to isolate the victims from their family and friends who may question the relationships, and their efforts are aimed at creating an imbalance of power.
"There's a misplaced shame that's wrapped around it," says Carter, who is speaking about the psychology of such fraud at Mastercard's virtual Cyber & Risk Summit today. "But if they can't report the crime,  you can't find the criminal."
Carter believes that COVID-19 has played a large role in the growth of online romance fraud, which almost always starts on dating sites. These criminals thrive off of the isolation and vulnerability of their chosen victims — and the global pandemic has made people more isolated and vulnerable than almost any time in recent history.
"Everyone now has some level of concern about job security, or around health, or finances," she says. "Plus people have been online much more, and they don't necessarily have lots of cybersecurity knowledge. It makes it difficult for individuals to recognize they're vulnerable to exploitation."
Carter has spent her career studying the strategies and language that fraudsters use and she's found some consistent patterns. The fraudster will quickly try to move the conversation from the dating app to a more personal messaging app where they are integrated with the target's loved ones.
The fraudster will then build trust and make the victim feel in control, laying the groundwork for later betrayal, she says. As the relationship deepens, the fraudsters take control. They often text their targets early in the morning or late at night to reduce their decision-making capabilities through sleep deprivation. They make it clear that any refusal of money is seen as withholding affection.
"It's financially and psychologically devastating because you're being defrauded by someone you trust," Carter says.

Stopping the fraud sooner
When someone has their credit card number stolen, it's fairly easy for banks to spot fraudulent charges and quickly alert the cardholder. But stopping these sorts of "payee scams" (where the payment was authorized but fraudulently induced) is much more complicated, and is not limited to credit cards. 
P20, a forum for global payments players (including Mastercard) to work together on issues of accessibility, security and inclusivity, has released a new report with best practices for the industry and regulators to combat payee scams. The goal, according to the report, is to work toward a comprehensive, industrywide approach to enable rapid information sharing and collaboration to detect and prevent money from reaching these criminals.
Education can help. In some U.S. states, bank tellers are trained look for and report financial exploitation if they see it. In the U.K, police, banks and regulators are working together to identify vulnerable victims who are being defrauded.
Technology can also play a role. Artificial intelligence and behavioral biometrics can capture data that, when looked at holistically, can alert banks to out-of-the-ordinary behavior that may indicate someone is becoming a victim of fraud, according to the P20 report. For example, unusually long texting sessions may point to manipulation. A shaky tap gesture could mean the person is operating under duress. Banks can also issue digital scam warning notices when biometrics seem off to alert someone to the possibility of fraud.
But most importantly, according to Carter, is that banks — and family members — keep in mind that the people who have handed over money have been masterfully manipulated and are not weak.
"These are not just financial victims," Carter says. "They're also victims of manipulation, and they need support and understanding, and protection against revictimization."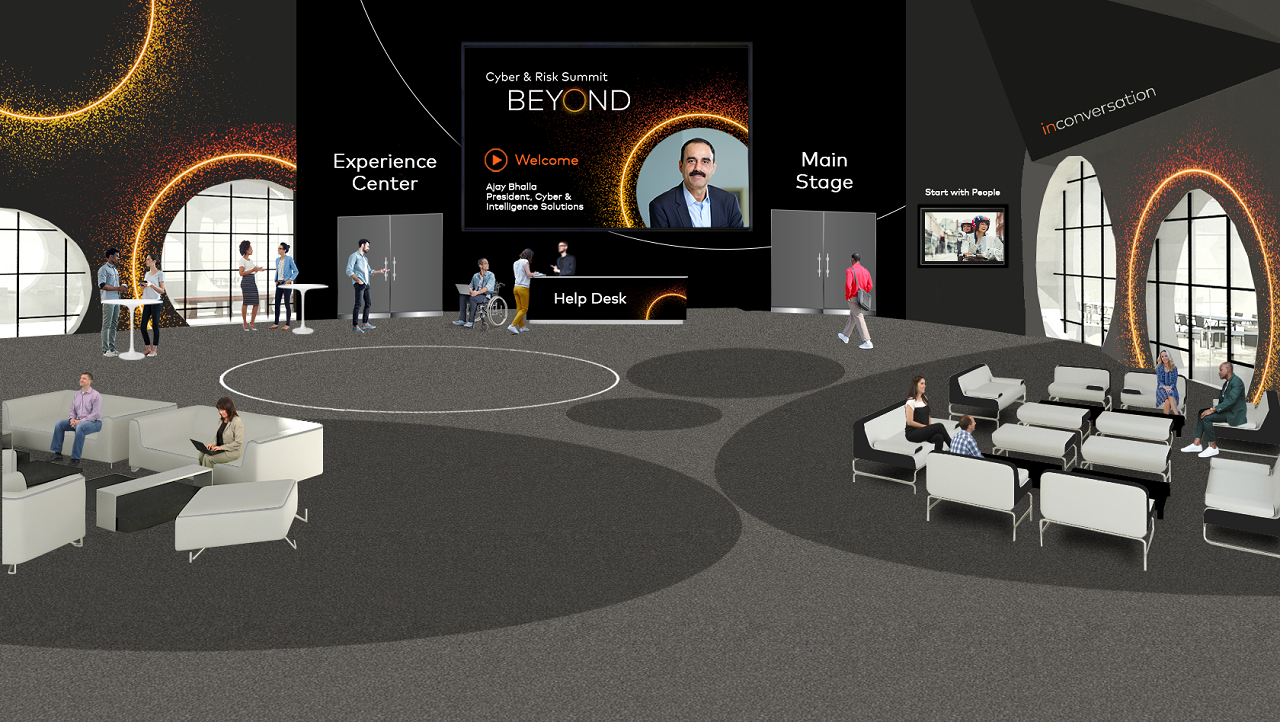 Virtual Summit
Mastercard Cyber & Risk Summit
Industry leaders shared insights about the latest trends in payments fraud, cybersecurity and economic crime at our annual virtual summit May 11-12.  
Watch the content on demand