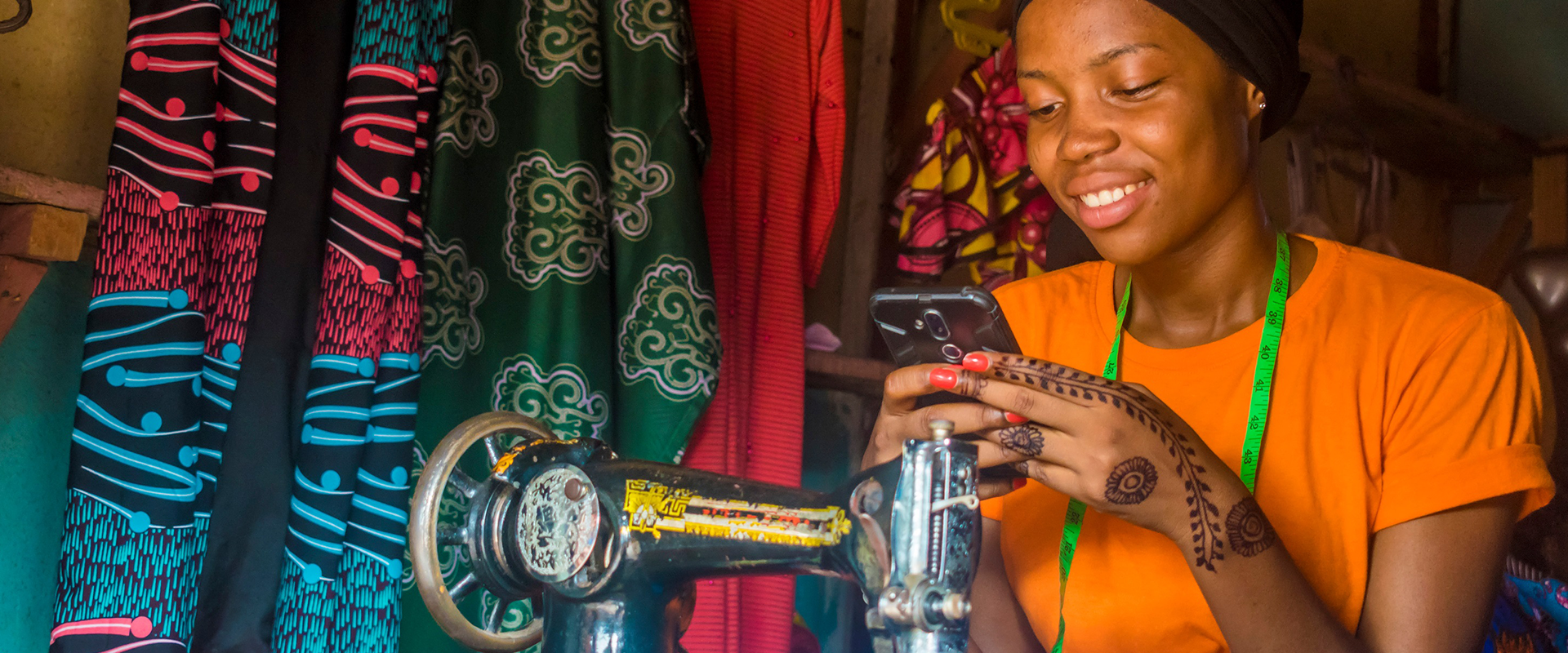 Inclusion
When smaller payments create better opportunities
March 30, 2020 | By Jorn Lambert
When night falls, life grinds to a stop in the swaths of sub-Saharan Africa not reached by electrification. Kerosene lamps may light up a home, but the fumes are dirty and dangerous — the equivalent of smoking two packs of cigarettes a day. It can take people hours to collect firewood for cooking dinner. For those families that do have access to electricity, keeping up payments can be difficult. Off-grid solar power systems have been prohibitively expensive — until recently.
Solar providers such as Kenya-based M-KOPA are forging partnerships that bring together flexible, pay-as-you-go business models with internet of things devices to ensure access to light. In sub-Saharan Africa, M-KOPA has connected more than 750,000 solar power systems and is expected to touch 20 million lives by 2030. Customers use Mastercard's Pay on Demand platform to pay for energy with a text message or QR code. Part of each payment goes to their eventual ownership of the solar system.
These small payments crack open the door to powerful change, not just shedding light, but all that it enables: the opportunity for children to do their homework without choking on fumes. The ability to charge a phone — and run a business from it. The possibility of a better, brighter future, with more dignity and less isolation. 
"We don't have to use kerosene anymore," according to Joseph, a solar subscriber who runs a poultry business and was surveyed in a recent Mastercard report. "My solar power is on all the time. The electricity may go off for two or more days. People wonder how this man has light when other people are in the dark."
Solar energy is just the start for Pay on Demand. We have the opportunity to build on the proliferation of connected devices to scale the model through strategic verticals such as smartphones, payment terminals or even white goods, and bring the solution to other parts of the world. This can in turn have an exponential impact on financial inclusion — because digital inclusion is financial inclusion.

Mastercard and Samsung have recently partnered to let users pay for Samsung Galaxy devices through Pay on Demand, enabling customers to make a small down payment to receive the smartphone and then make incremental payments to keep using the phone. As customers pay based on usage, they gradually build up their digital payment history and open themselves up to other financing solutions such as credit, loans and insurance, available through the platform's alternative lender marketplace.
The possibilities can be extended to gig workers who need smartphones to make a living. Developing markets represent a greater potential supply of freelancers, and paired with increasing smartphone penetration and rising digital banking access, such emerging economies are projected to represent a greater portion of the $455 billion global gross volume by 2023. The Pay on Demand model can also be used by farmers to buy agricultural tools, or by families to buy clean water or portable toilets, or help pay for their children's schooling.
By 2023, the mobile economy is expected to reach $185 billion as countries increasingly benefit from the improvements in productivity and efficiency brought by the expanding adoption of mobile services. Access to mobile phones through Pay on Demand paves the way for participation in the wider e-commerce network, which relies on entrepreneurship and innovation.
Helping bring more people into the mobile world could help lift more people out of poverty, driving a new wave of inclusion and creating a digital economy that truly works for everyone.