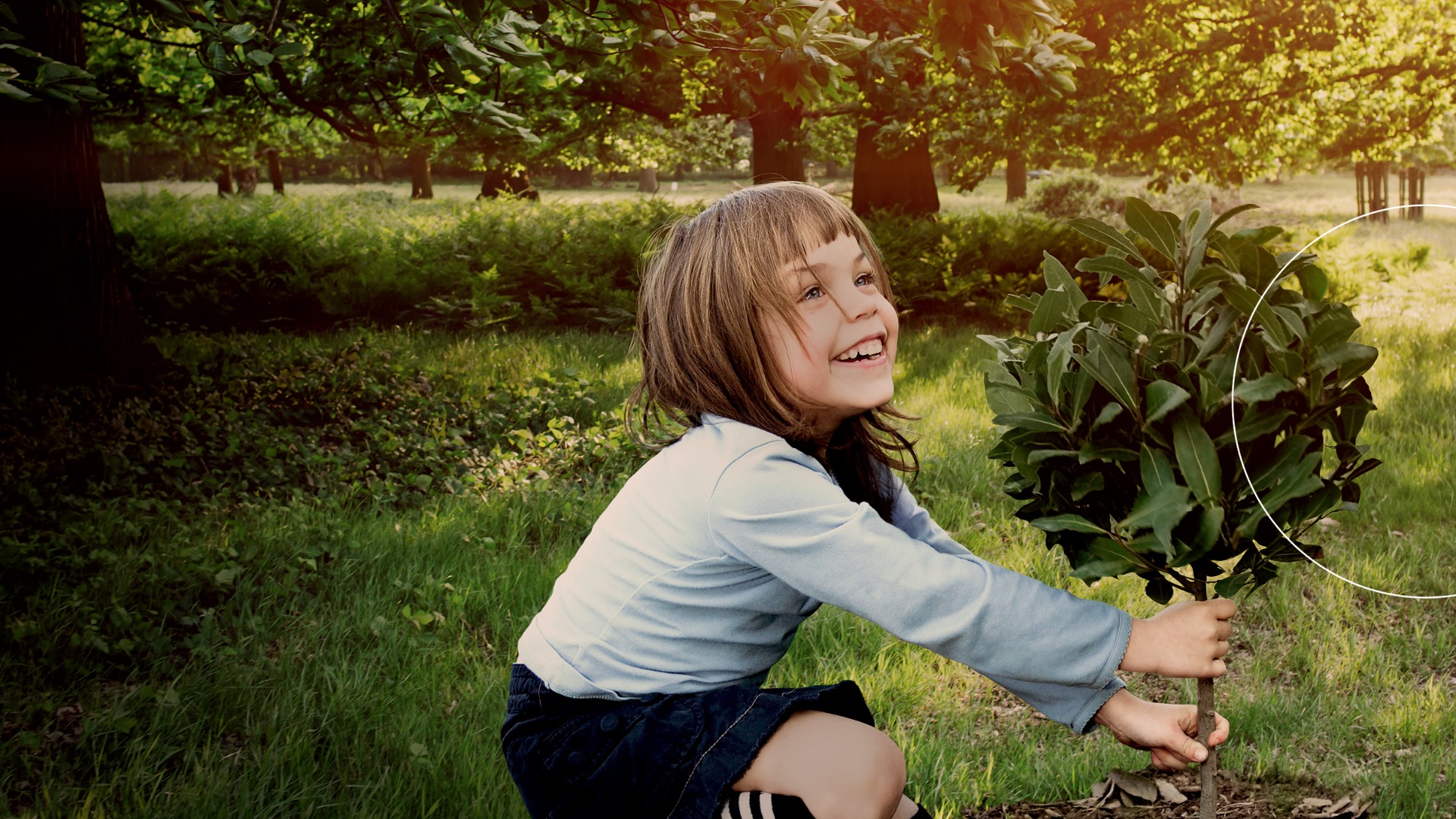 Inclusion
The time for environmental altruism is over
April 21, 2020 | By Ajay Banga
Even in the middle of a global health crisis, our responsibility to the environment remains. We're reposting this piece from January for Earth Day as a reminder that the fates of our planet, our health and our economies are inextricably linked. Now is not the time to forsake one, especially if our collective goal is to buoy the others.

It's time for everyone – companies, consumers, communities – to find paths for collective action on climate change.
I don't think you need me to tell you why action on climate change is required: hectares of forests are on fire at any given time. Trillions of tons of glacial ice are melting. Temperatures are rising. In alternating tragedies, droughts and flooding are taking lives.

Even the most pragmatic among us must now admit severe weather and natural disasters are disrupting human welfare and prosperity. The quality and nature of our own future is deeply and inextricably linked to the health and wellbeing of our planet. If we want to keep growing and thriving as individuals, corporations or countries, we have to do a whole lot more than what is being done.

I've said it before and I'll say it again: business is not philanthropy. Any socially– or environmentally-responsible initiative we take on must clearly connect to our business. The trick, however, is always in how we define those connections and track that return on investment.

The economy – local, national, global, it doesn't matter – is a fragile organism and it absolutely thrives when the planet is healthy. Severe weather, however, disrupts supply chains, creates massive imbalances in demand, shakes confidences. This impacts us all – no matter what business we are in – but it particularly exacerbates inequality, making the biggest negative impact on those who are socially and economically vulnerable.

At this point in time, it is crucial for companies to help reduce carbon emissions by investing in energy efficient workplaces and operations, sourcing renewable energy and maintaining a sustainable supply chain. Mastercard has been working to do just that over the past few years. We source all our energy from renewable sources, our offices are green-certified, we've pushed for a zero-waste footprint, and we've partnered with Doconomy to help consumers track the carbon footprint of their purchases. But that's still not enough. We need to do more than just negate our own footprint.

I believe where we can really make a difference at scale is by using our network effect to reach our customers and their clients. Like we have done with the World Food Program, where we raised 100 million meals in two years for them and became their largest corporate donor. Or with our financial inclusion efforts, where we are about to reach 500 million previously unbanked people. We have an incredible network of reach. We have an incredible network of partners. We can put them to work to help deliver positive impact for the environment in the form of a Priceless Planet Coalition.

This is not the first coalition to help the environment and I certainly hope it will not be the last. It is, however, an initiative that makes sense given the resources, strengths and experiences we can offer global efforts to help the environment. We see it as a platform to unite corporate sustainability efforts and make meaningful investments to preserve the environment.

We are launching the Priceless Planet Coalition with a pledge to plant 100 million trees over the next five years. Why trees? They are the best, most cost-efficient technology we have for removing and storing significant amounts of climate-warming carbon dioxide from the atmosphere. Planting trees does not replace the need for companies to reduce carbon emissions, invest in energy efficient workplaces and operational processes, source renewable energy, or adopt a sustainable supply chain. But bringing together partners to enhance their own programs, and achieve large-scale, sustained reforestation is the type of collective action we need to ensure future generations can thrive.

I believe in decency. Bringing our natural human decency to the forefront of everything we do—business especially—sets us up for success by fostering inclusion, kick-starting innovation and building trust. I'd like to believe that companies stepping up to integrate more environmentally-sustainable approaches up and down their business practices and supply chains comes from that sense of decency in all of us. But it might not matter. At this point, it's an imperative for us all. So, whether it comes from a sense of decency, self-preservation, or business growth, count yourself in. You don't really have a choice.