Protecting employees in a time of crisis
APRIL 15, 2020 | AS TOLD TO GRACE L. WILLIAMS
Rosanne Cuje, vice president, Total Rewards, North America, discusses how the Rewards and Benefits team rallied for 10 days of paid leave
Few communities in the world have been untouched by COVID-19. Disruption is universal. Everyone is scrambling to navigate previously unthinkable changes. Personal and professional obligations are blurring together en masse. It's our new normal.
In my house, I've been a firsthand witness to this new grind. Whether it's trying to wrangle my 11- and 13-year-olds for distance learning while balancing my own workload or hunting down a quiet place to make a conference call, these challenges are ever-present. When my son was struggling with a Shakespeare assignment and getting increasingly frustrated, I was able to reschedule a meeting for a later time so I could help him. For me, knowing that I was supported by my manager for taking this timeout prevented unnecessary stress for me and my son.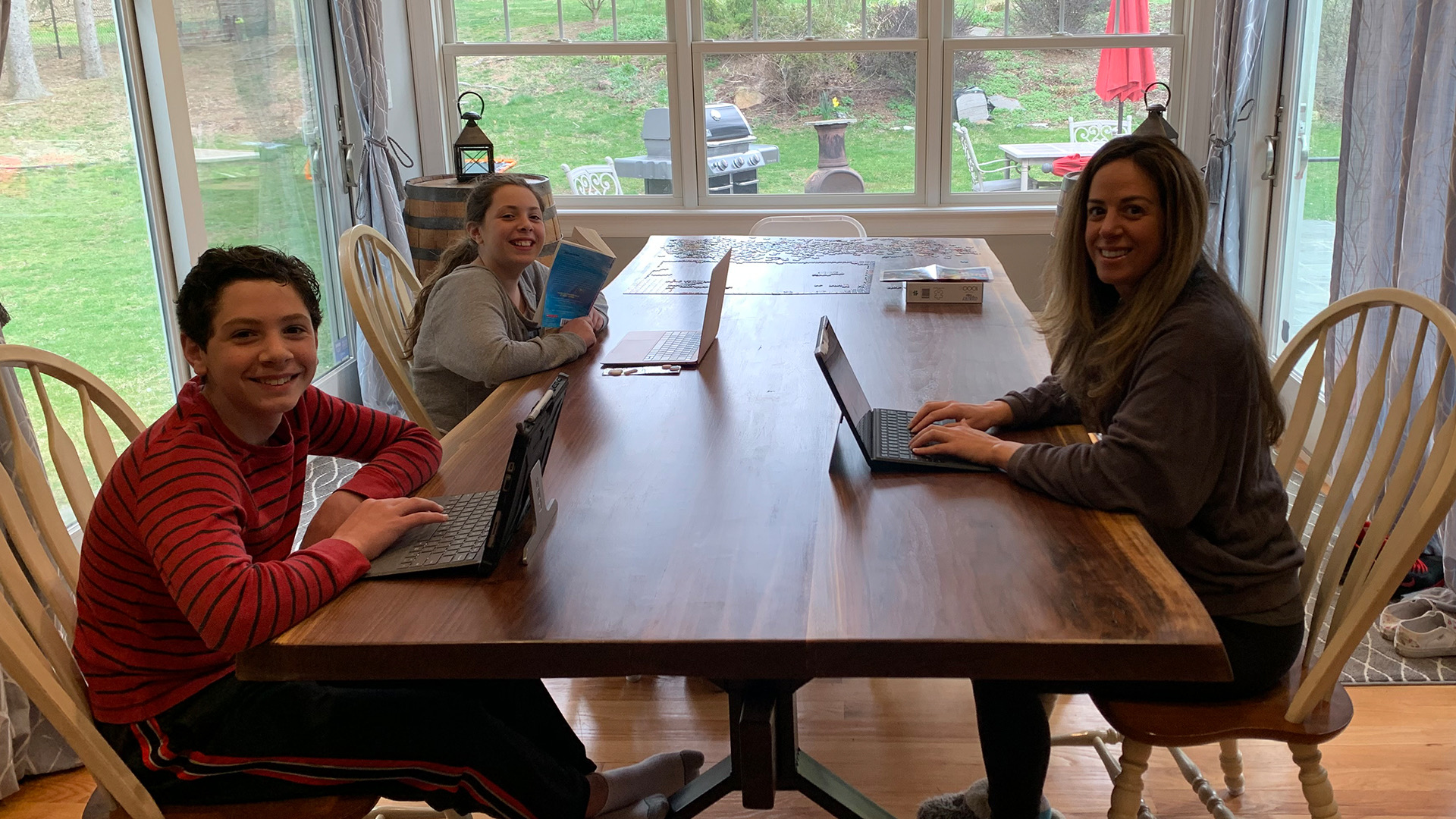 I first became professionally affected by COVID-19 in January, when some employees around the world were facing travel restrictions or quarantined in high-risk counties, and my colleagues and I worked hard to find solutions to their individual situations.

We watched with increasing trepidation as COVID-19 began to spread rapidly around the world. The steady drumbeat of headlines echoed nightly, and in growing waves, people were told to shelter in place. Schools shut down. Home offices had to be quickly cobbled together. And with an 80-country presence, Mastercard knew we needed to quickly provide employees with support and peace of mind.

On March 18, the benefits experts from the People and Capabilities team met to formalize a COVID-19 specific plan. Our strategy came right from the work flexibility our company prides itself upon. The result? We envisioned a program that considers everyone's situation has dramatically changed over the last few weeks — and that everyone has distinctive needs. 

We looked at across-the-board solutions for employees in light of COVID-19 and identified a few ways that would resonate the most — the flexibility of time off for all employees, mental health support and comprehensive health coverage for COVID-19. 

Any employee affected by COVID-19 — whether sick, caretaking or if they just need some time to figure out their kids' seventh-grade math assignment — can access the 10-day paid COVID-19 leave. Employees who need to isolate due to illness or who need to take care of a family member with COVID-19 do not have to worry about missing a paycheck during that time. Nor do these days affect regular sick-leave allotment.

We recognized there was a lot of confusion around medical coverage for COVID-19 so we've reviewed globally all of our health plans to ensure comprehensive coverage and made enhancements where needed. And with the launch of our global well-being program, Live Well, we are supporting our employee's physical, emotional and financial security with particular focus on mental health during this time. In addition to the resources available through Live Well, we are leveraging our EAP partner to provide consultations and online services for our employees, ranging from webinars on managing stress and work-life balance to training sessions on mental health fundamentals for our managers.

In this moment of crisis and challenge, I take a great deal of pride in how quickly the Rewards and Benefits team unified to make all of this available to our employees. The team finalized and informed employees about the new paid leave policy on March 20 — just two days after our first meeting. In the benefits world, that is record time.

By pivoting quickly and providing our Mastercard families with resources and benefits as well as paid time off, we're showing our employees that, no matter where they are or what their situation, we will continue to have their backs.