You don't climb mountains without a team

"You don't climb mountains without a team, you don't climb mountains without being fit, you don't climb mountains without being prepared and you don't climb mountains without balancing the risk and rewards. And you never climb a mountain by accident; it has to be intentional."

— Mark Udall, retired Outward Bound instructor and executive director and former U.S. Senator

In early March, when COVID-19 still seemed distant and containable, a team of Mastercard employees traveled halfway across the world to Mount Kilimanjaro in Tanzania, setting off on a six-day fundraising mission to climb the tallest peak in Africa -- one of the fabled Seven Summits. They embarked on the journey expecting a grueling physical challenge. They didn't anticipate the other ways the mountain would leave its mark. Here are their stories.


We came from six continents, spoke 24 languages and spanned all stages in our careers. Over the course of six days in March, the 37 of us walked 62 km and climbed 19,341 feet to summit Mount Kilimanjaro in Tanzania to raise more than $140,000 (and counting) for Youth Challenge International.
This organization empowers youth to thrive, creating positive social and economic impacts in their communities, including the launch of YCI's HerStart: Innovate the Future, in which 10,000 young people — mostly women — in Ghana, Tanzania and Uganda will receive social enterprise and entrepreneurship training as well as access to seed funding to launch or scale their businesses.
Our purpose for climbing Kilimanjaro? To support youth globablly and to ensure a better tomorrow for all. 


- NINA NIEUWOUDT, VICE PRESIDENT, CYBER INSTITUTE, GOVERNMENT RELATIONS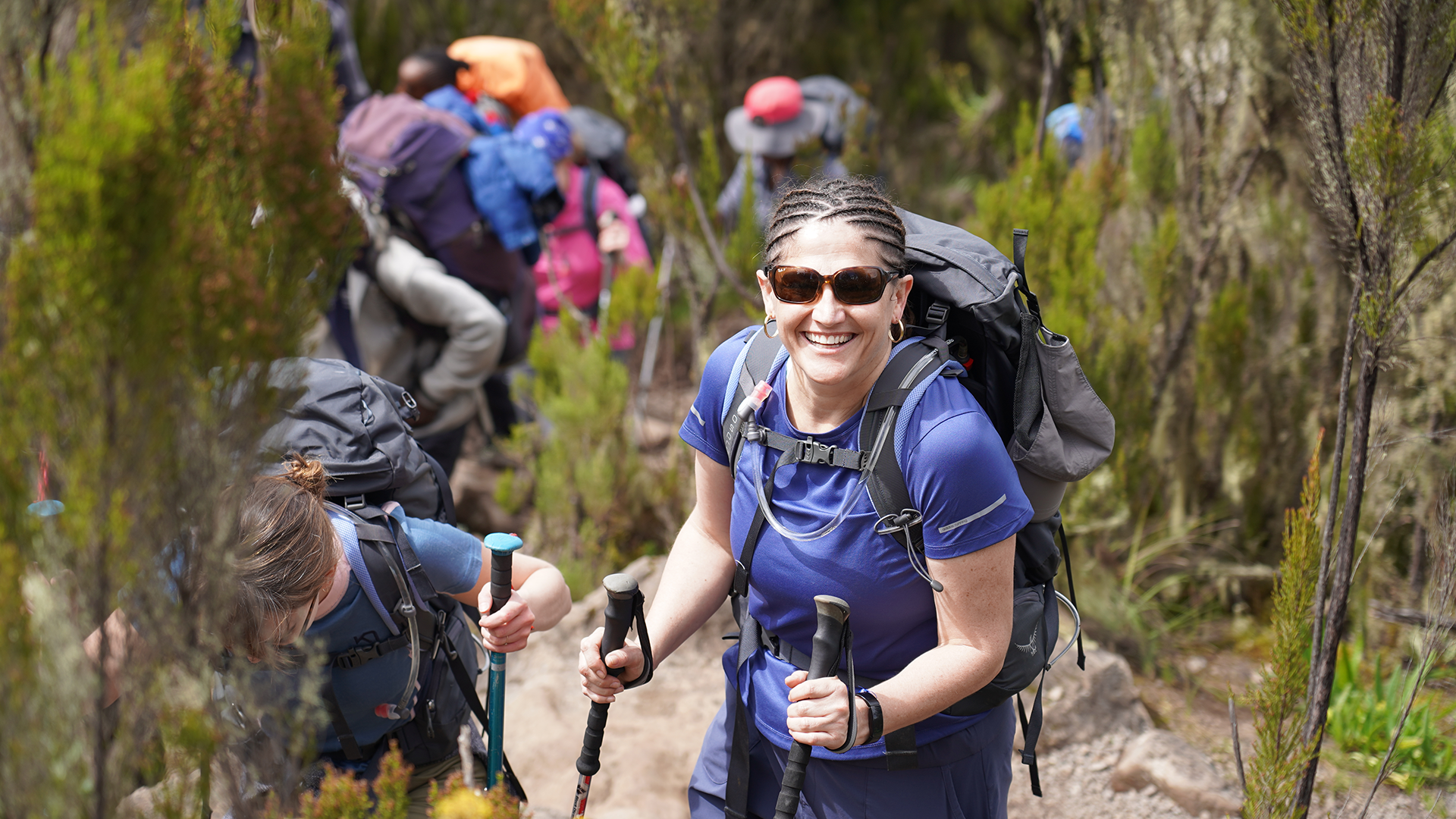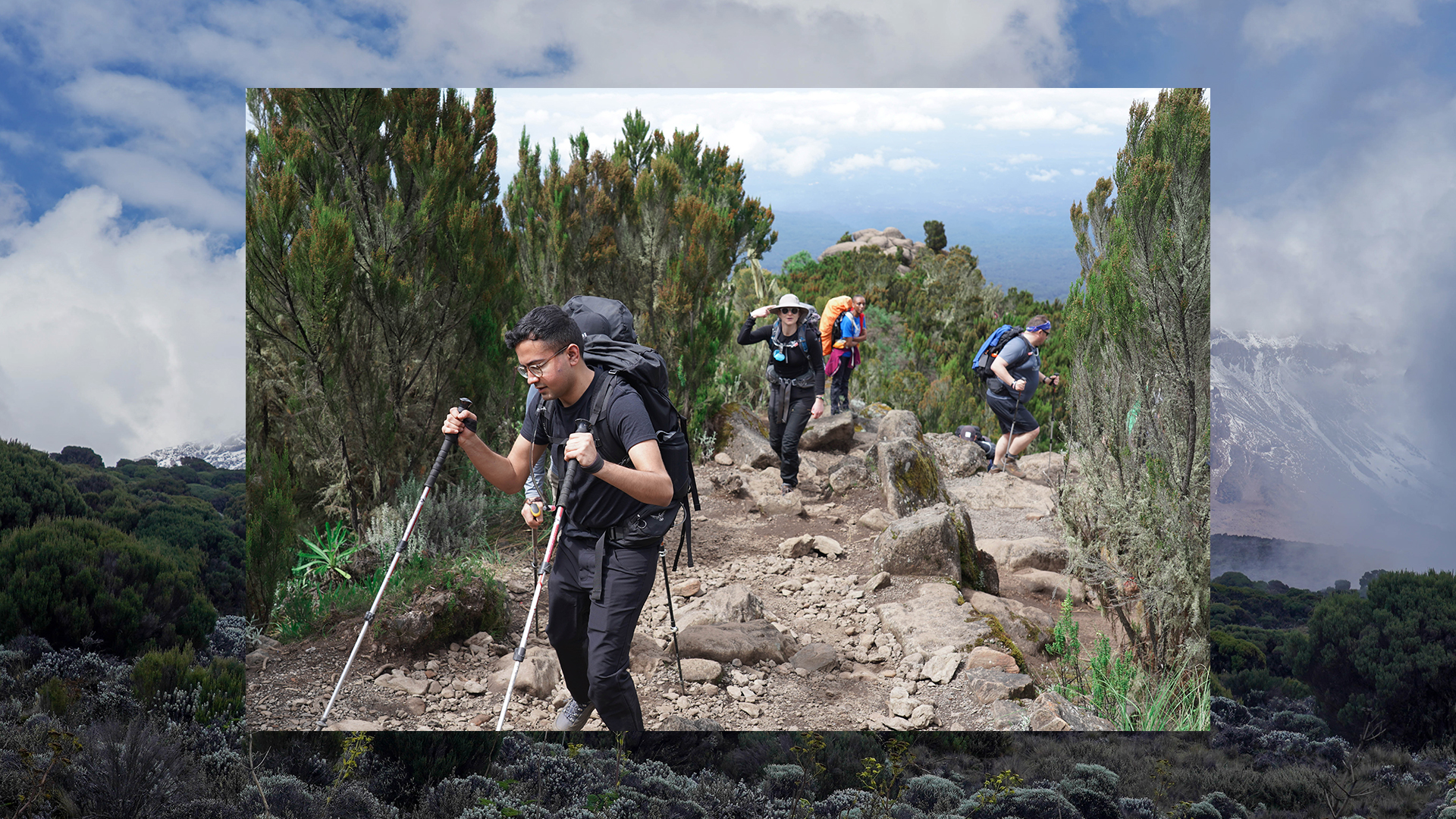 "It was the hardest physical challenge I've ever undertaken. Altitude created a cascade of challenges, and the struggle of the group was empowering. We reached out to each other and we lifted each other up at every opportunity. One thing became indisputable: The things we shared — hope, determination, kindness, compassion, fear — were the only things that mattered. The things we normally see first — age, race, gender, ethnicity, size — did not matter at all. In that isolation, with that challenge, with everything else removed from the equation, we needed each other and nothing else mattered."


- BOB REANY, head of NuData and executive vice president, Digital Devices & IoT at Mastercard
We needed each other and nothing else mattered.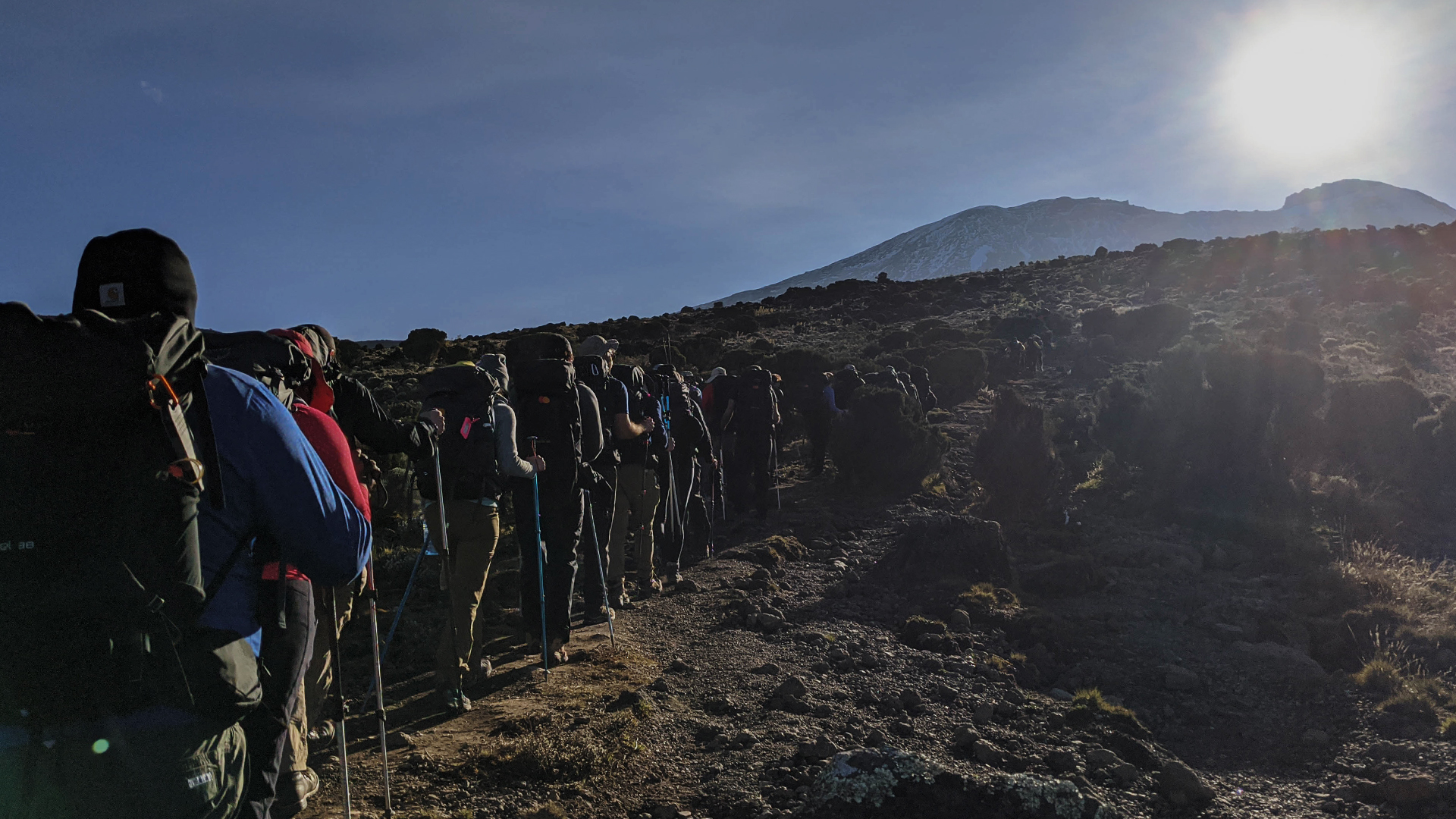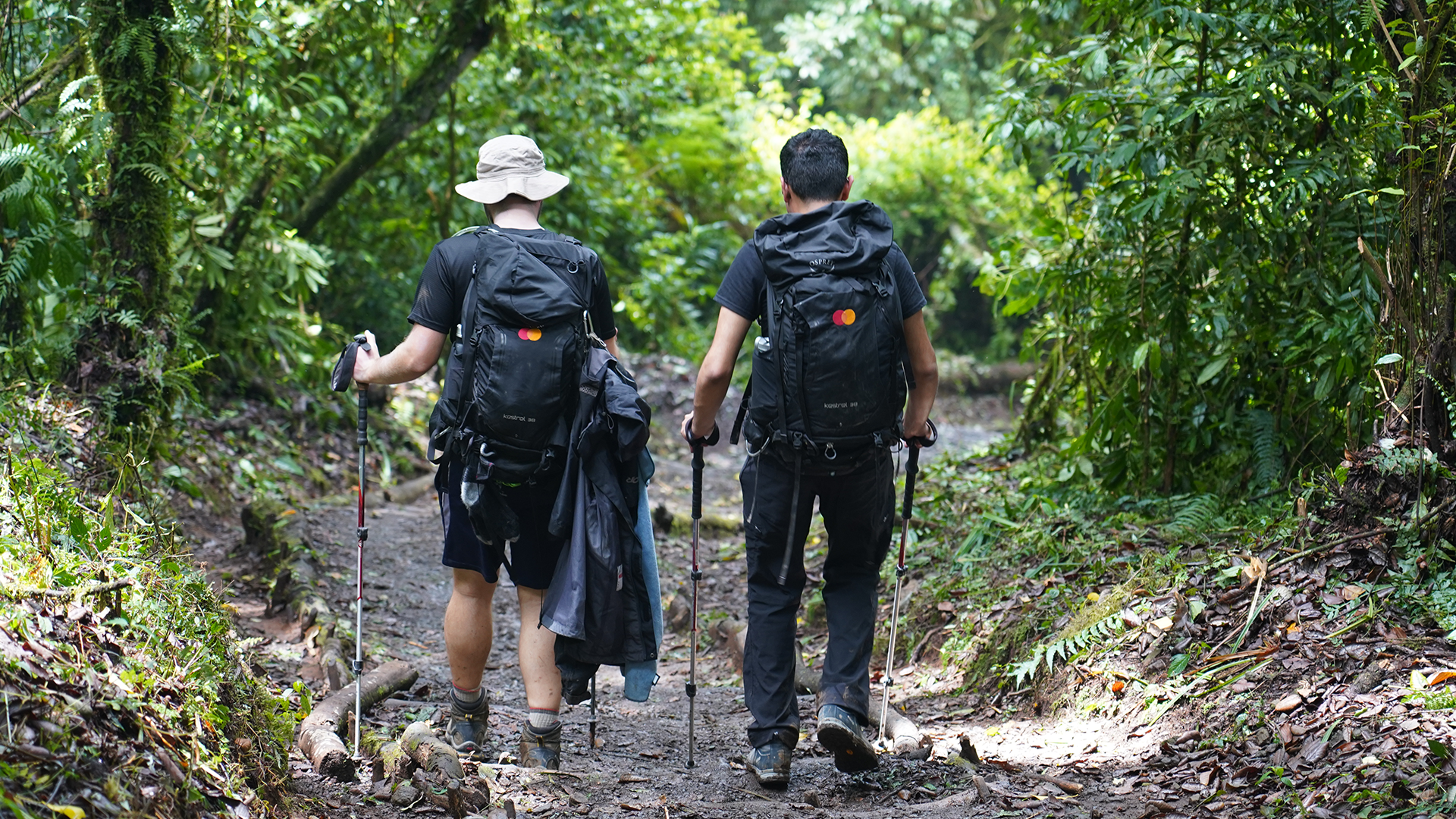 "As you ascend Kilimanjaro from the sea level to the summit, you pass through five distinct climate zones — from rainforest to Arctic, from air full of oxygen to less than 50% — and you begin to realize how thin this envelope of atmosphere is around our planet, and how even small changes affect its delicate balance. It definitely made me more aware of how precious air is — and that we take it for granted."


- Rahul Deshpande, senior vice president and chief technology officer, Ethoca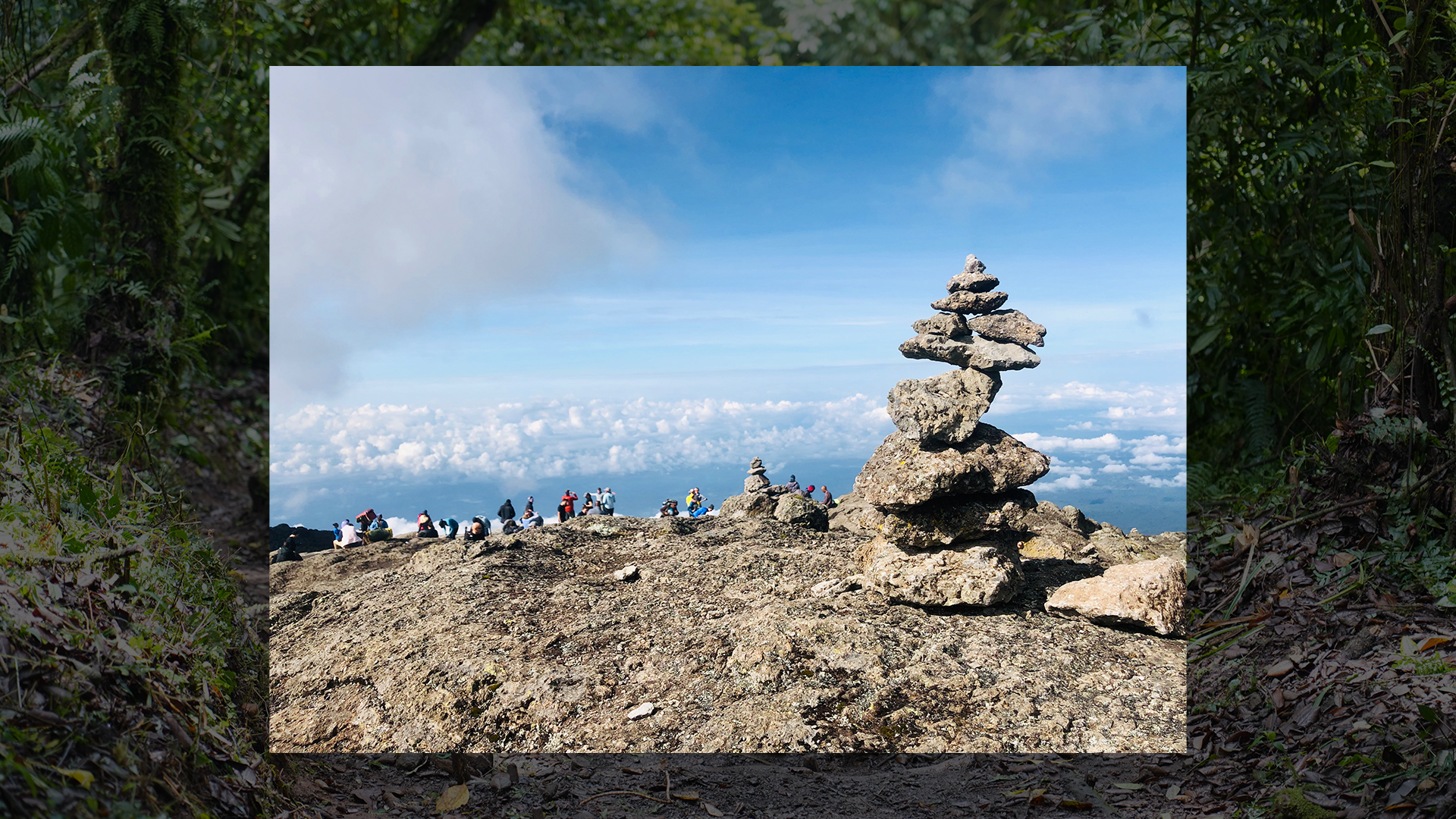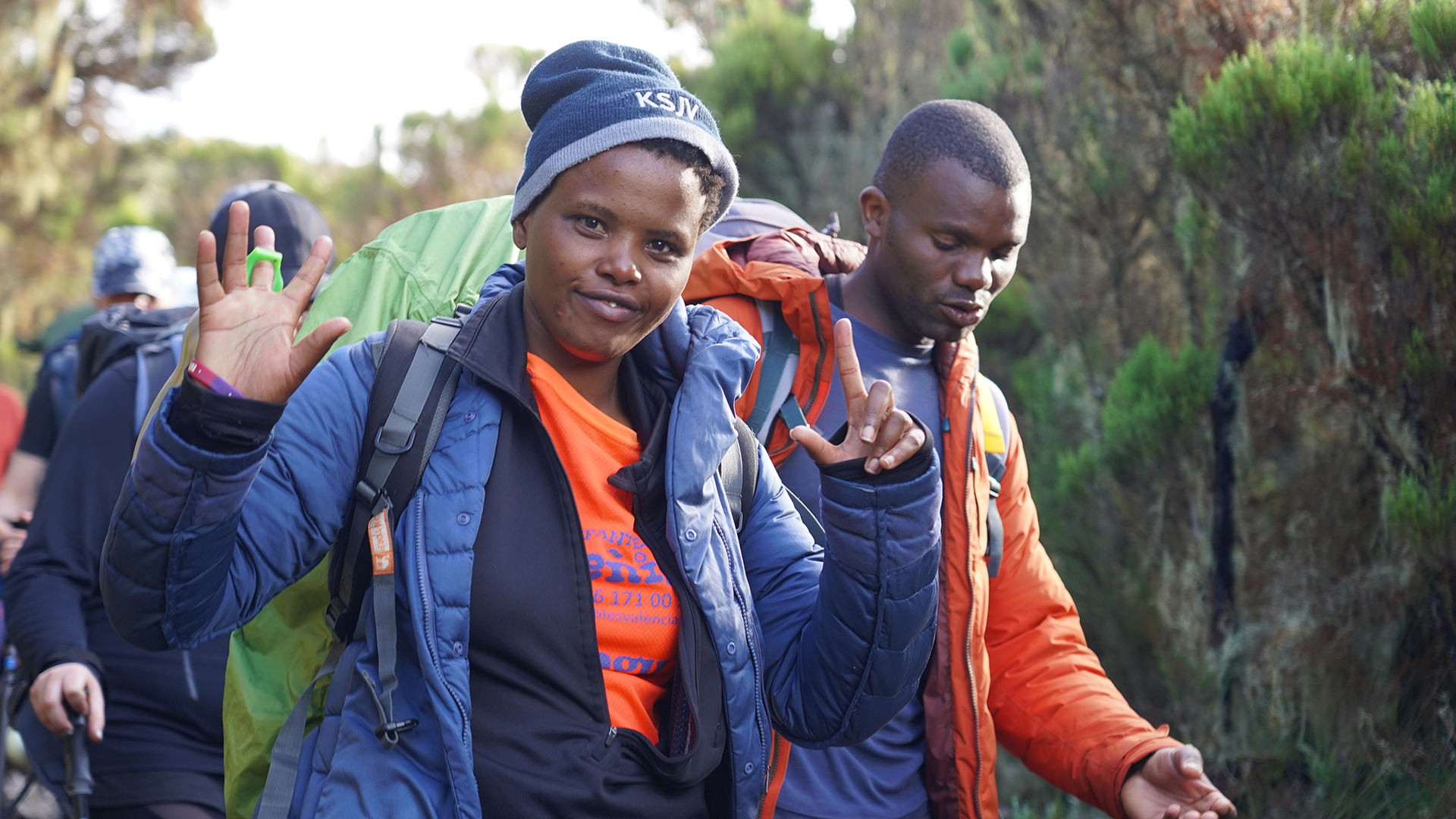 "I spent four years as a grunt in the U.S. Marines, yet this was the most physically and mentally challenging thing I have ever done. I have been to some remote and exotic places, but seeing how the biodiversity changes at every level, catching a glimpse of the sunrise on the summit day, or walking on the glacial terrain near Uhuru Peak cannot be replicated. And in order to get the fabric of the country, you need to spend time with locals — and our guides, cooks and porters gave us an amazing taste of how truly tough yet humble the Tanzanian people are."
- DMITRIY GOLODNIKOV, MANAGER, PRODUCT MANAGEMENT, PRODUCTS & INNOVATION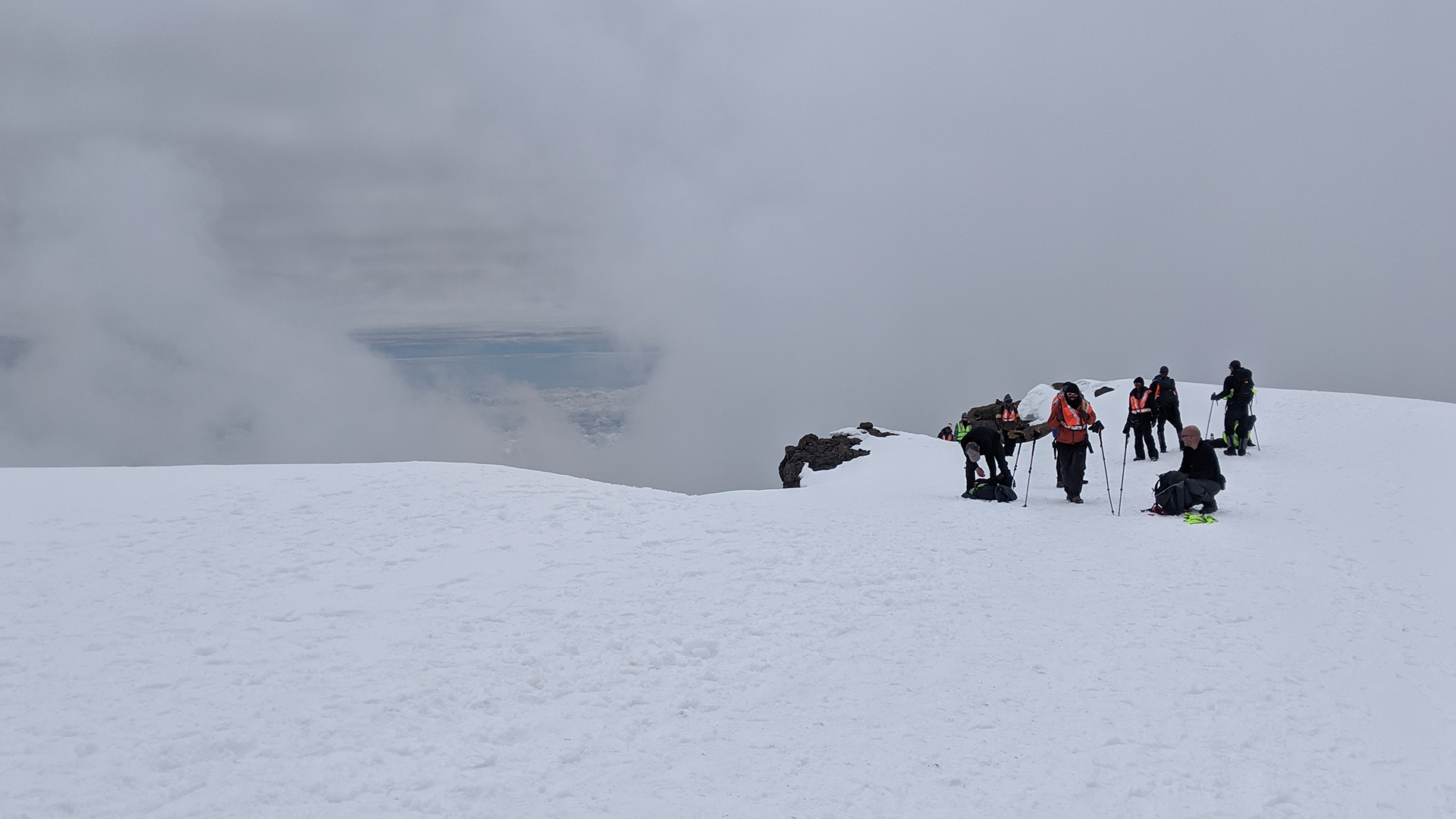 "Along the route we journeyed through the rainforest, desert tundra, Arctic snow, and also through moments of laughter, tears, altitude sickness, dancing, incredible sunburns and sheer joy. My biggest takeaway from the mountain was the optimism, heartfelt passion to do well by doing good, mental fortitude and #oneteam #onedream mentality that exists within the halls of Mastercard (on the mountain, in the office and via Skype). While most of us started the journey as work colleagues, we left the mountain as a family that I couldn't be more proud to be a part of."


- KRISTEN METROPOULOS, DIRECTOR, BUSINESS DEVELOPMENT, DATA & SERVICES 
We left the mountain as a family that I couldn't be more proud to be a part of.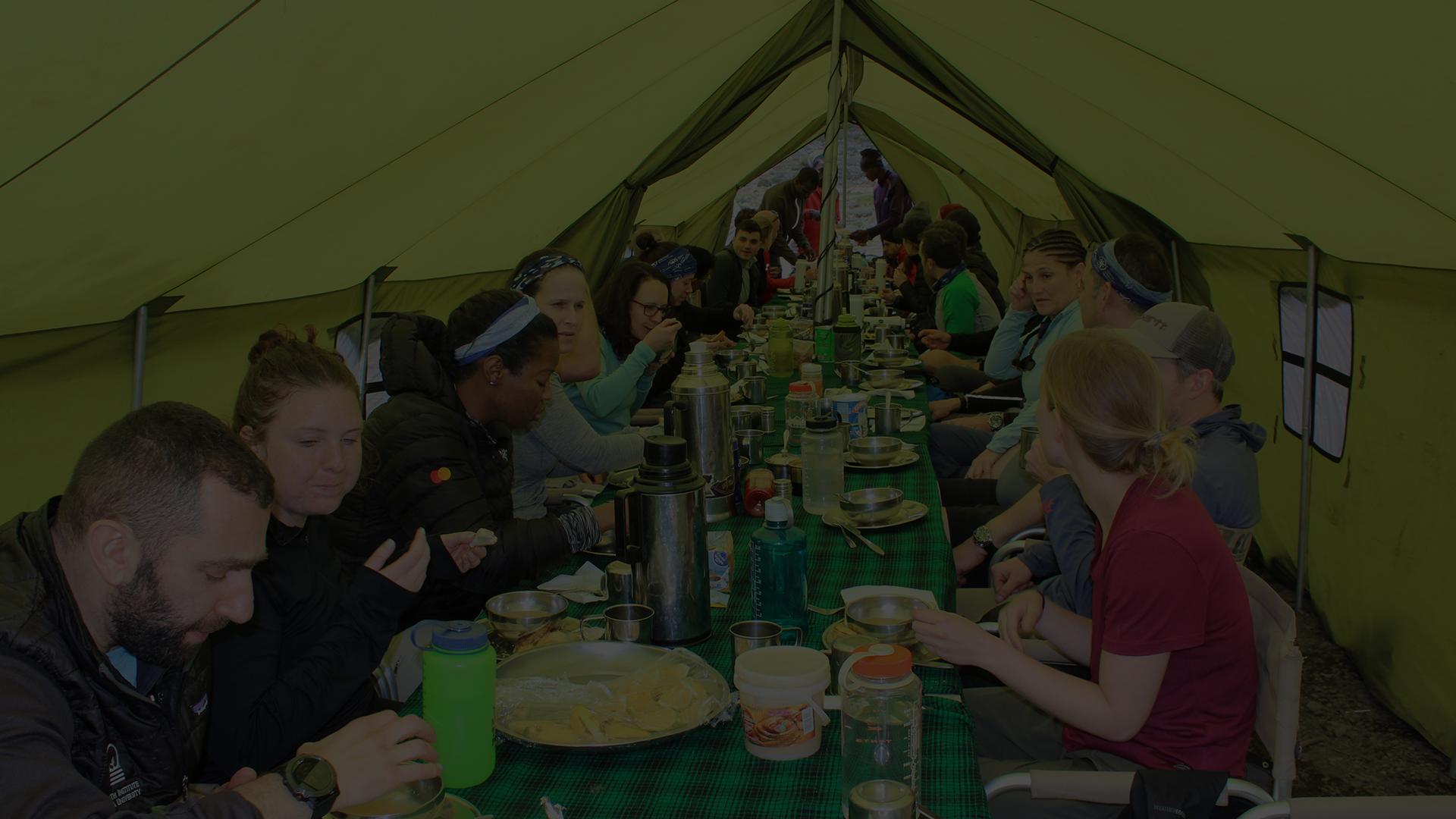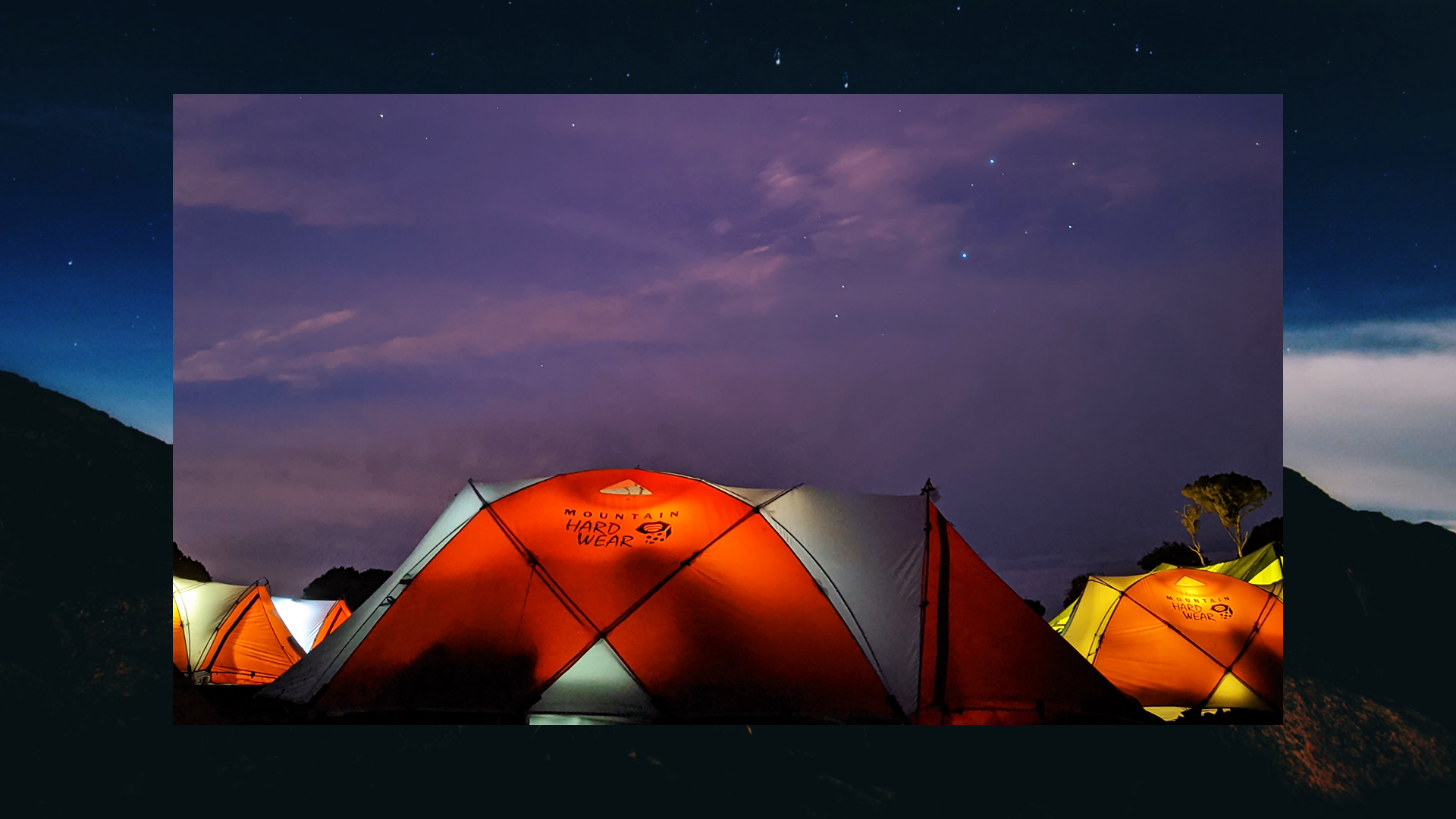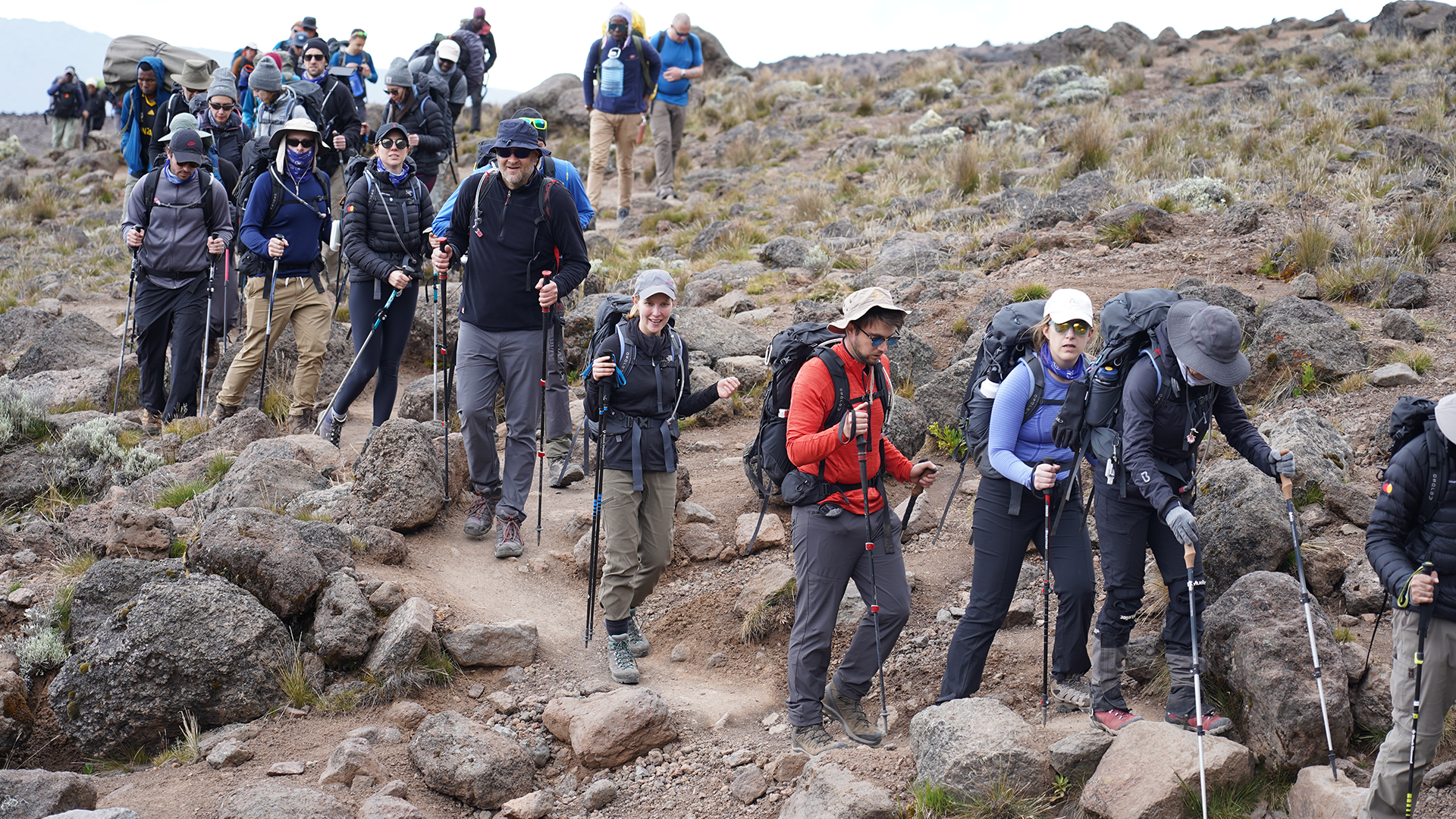 "Our Mount Kilimanjaro climb was one of the most beautiful experiences of my entire life, and I am not just referring to the scenery! Altitude sickness really impacted me, and while the thoughts of how terrible I felt will fade, the extreme kindness shown to me by my fellow climbers and the guides will stay with me forever. We were all suffering, but their encouraging outreach, offers of snacks/water (all in limited supply) and willingness to wait with me when I needed a moment so I wouldn't be alone helped me to find the strength to keep going. I would not have made it to the top without them and I am eternally grateful for that."


- Emily Rabbitt, director, Product Management, Cyber & Intelligence Solutions
"All of us knew that summiting Kili was bucket-list worthy. Personally, I found that the group experience and the timing of our trip ended up having an even more profound meaning. Trekking up the mountain as COVID was starting to close in was an unreal experience about contrasts. Pristine mountain air and isolation versus the stress around the world. Time to think about what matters in life. Climbing in a low-oxygen environment is a humbling experience. Your body talks to you, telling you that you are not as strong as you think. The solidarity among us and the fact that the mountain takes care to show each of us in full light to others was beautiful."


- CARLOS FONSECA, SENIOR VICE PRESIDENT, SALES STRATEGY AND SOLUTIONING, FINANCIAL INSTITUTIONS, INSURANCE
The solidarity among us and the fact that the mountain takes care to show each of us in full light to others was beautiful.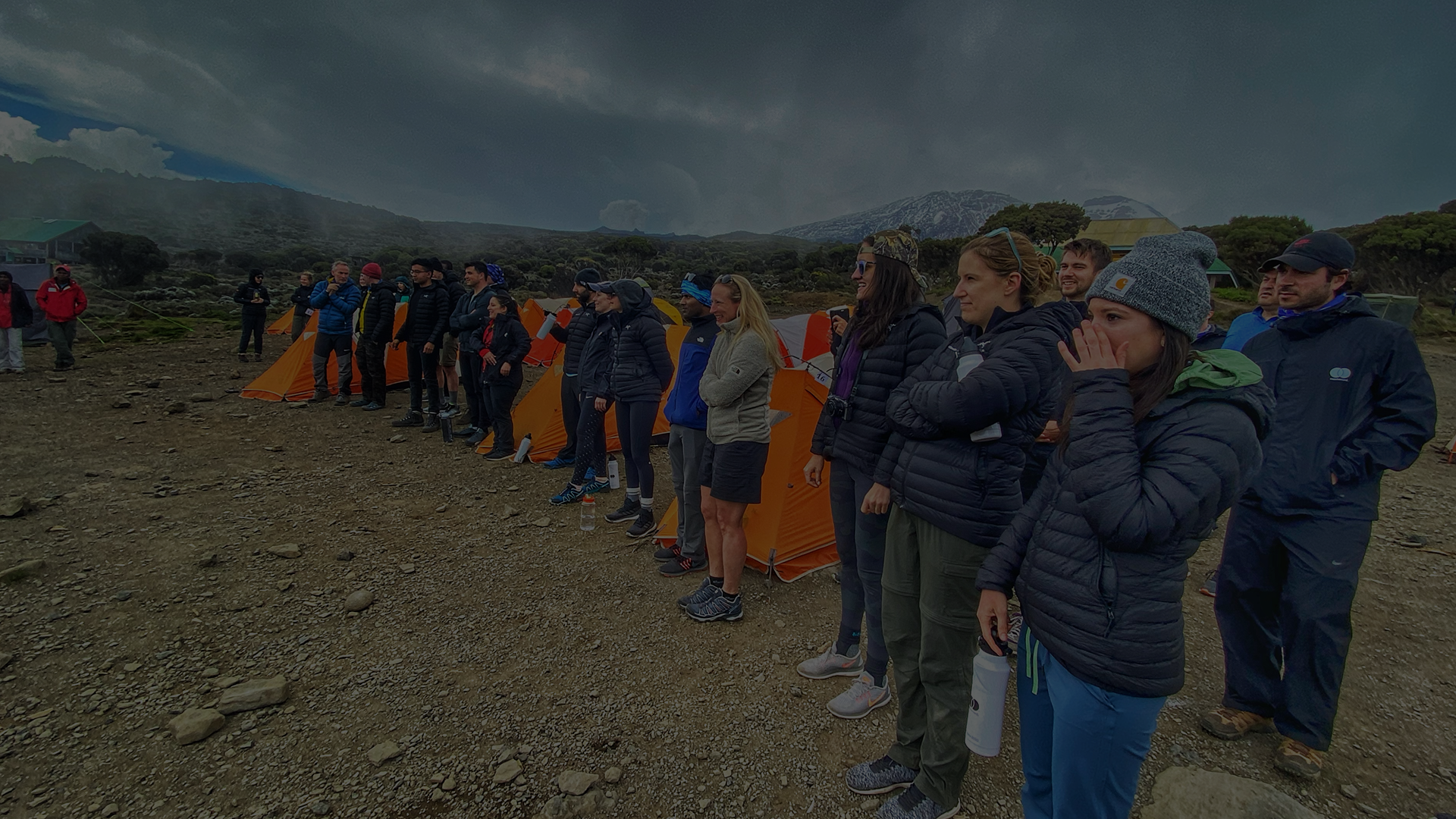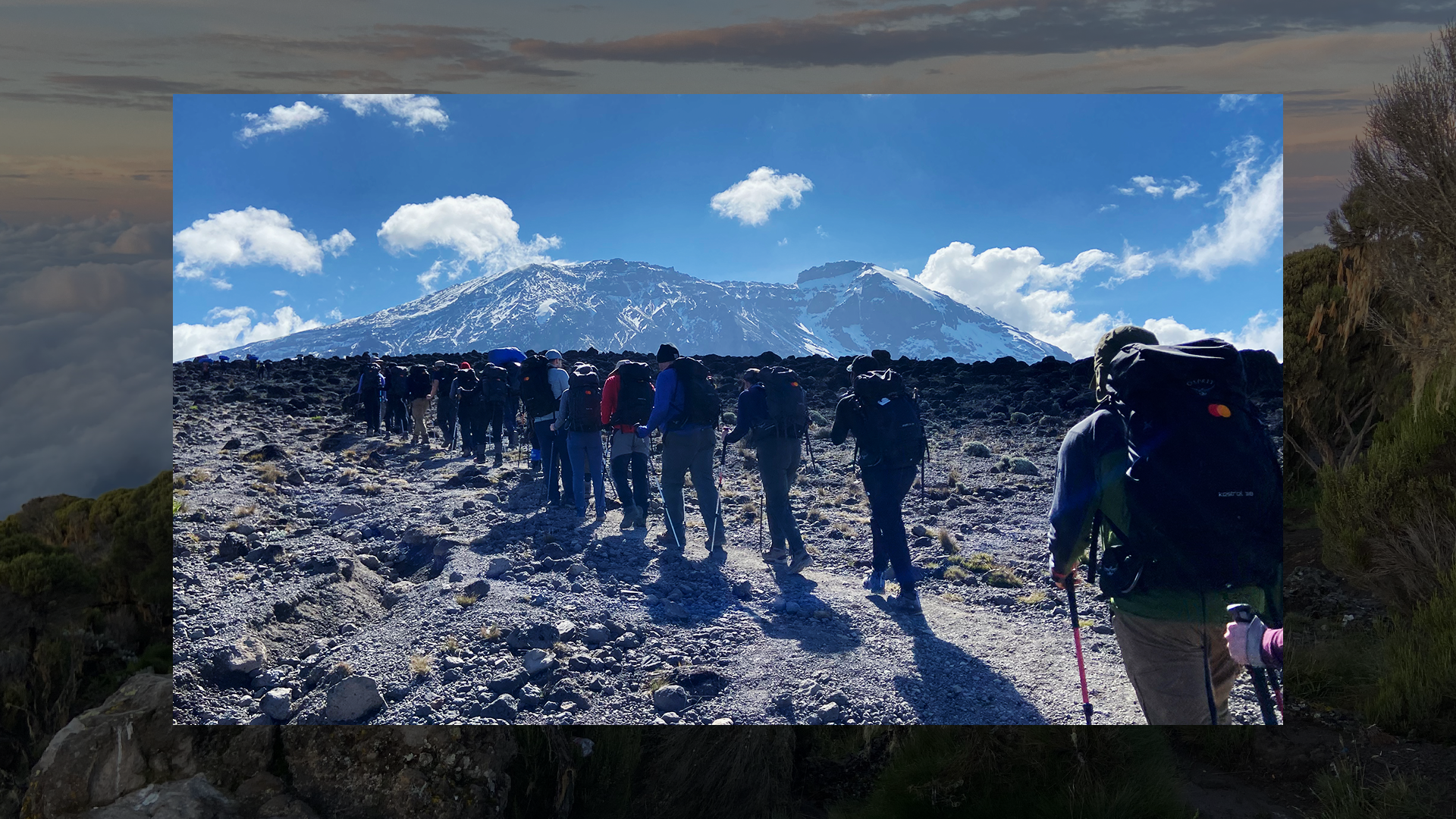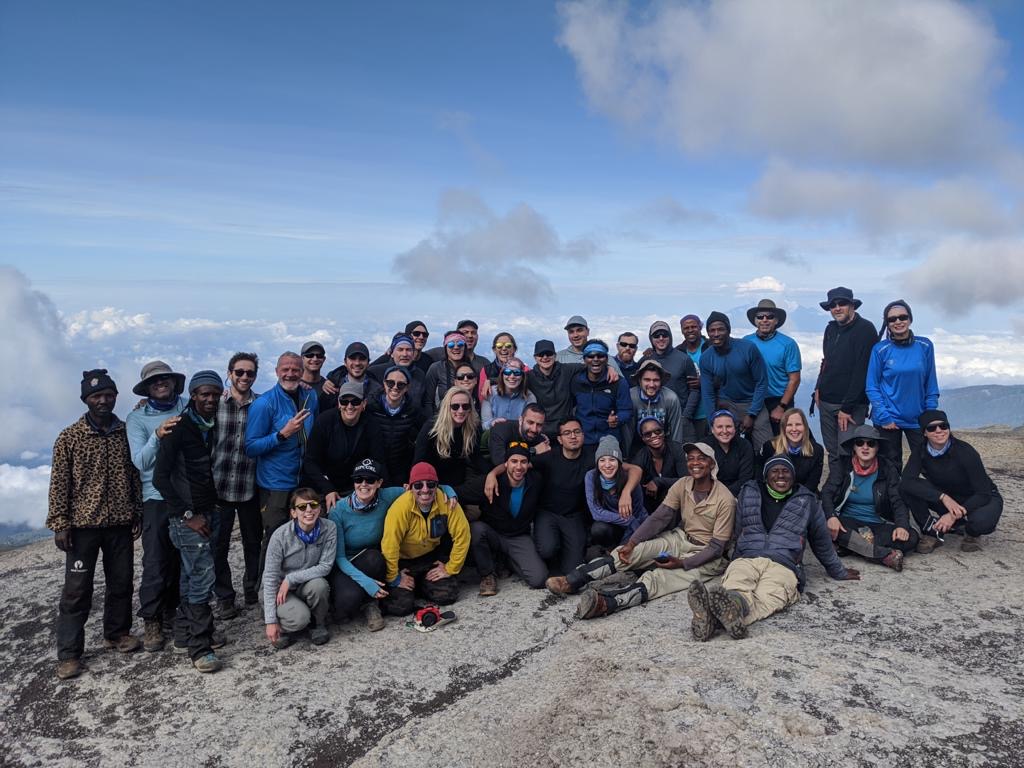 Video & Photo Credits: 
Carlos Fonseca, Senior Vice President, Sales Strategy and Solutioning, Financial Institutions, Insurance
Johan Gerber, Executive Vice President, Cyber & Security Products
Naresh Ponnana, Manager, Product Development, Product & Innovation
Rahul Deshpande, Senior Vice President, Chief Technology Officer, Ethoca 
Stacey Jewer, Youth Challenge International