We've all got questions about money. These questions don't always have a clear cut answer, and what's worse is that no one seems to talk about them. But when we dare to ask those big, financial questions, we have the potential to find bold new ways of thinking. Together, we'll consider how money is tangled up in everything from education, to work, to travel, to identity, and we'll find answers that will help everyone feel empowered to navigate an ever-changing financial landscape. 
How Do We Manage Our Passwords?
As our lives move increasingly online, it can seem like everything is password-protected. How do we choose good passwords? And how do we keep track of those passwords? Most importantly, what can we do to really keep all our data safe?
Listen
How Do We Stay Bold?
This episode of Fortune Favors the Bold is coming to you LIVE from On Air Fest in Brooklyn.
Listen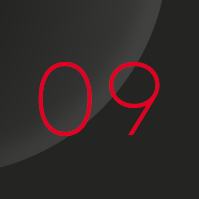 How Can We Work Together In a Crisis?
This week, Fortune Favors the Bold brings you a bonus episode. Ashley sat down with Trevor Mundel, President of Global Health at the Bill and Melinda Gates Foundation, and Mike Froman, the Vice Chairman and President of Strategic Growth at Mastercard to answer the question on all of our minds: How can we work together in a crisis?
Listen
Storylab, Mastercard
By delivering the latest news, research and perspectives on payment trends and technology, Mastercard is making a point of infusing its stories with creativity, color and authenticity. In other words, storylab is helping Mastercard bring its stories to life.