Sustainability
Data gets a green energy boost
September 30, 2020 | By Amy Kover
Data centers can have a huge carbon footprint. When P27 Nordic Payment Group and Mastercard launches the world's first real-time, cross-border bank payment system in 2021, it will use zero-emission data processing centers.
As we move toward an increasingly digital future, there are plenty of environmental upsides — less paper, less driving. The flip side is the carbon footprint of the massive data centers that are needed to process all of that digital information. Data centers use enough energy to potentially contribute up to 23% of the world's greenhouse emissions by 2030. In the Nordic region in Europe, they're trying to chart a better path. When the P27 Nordic Payment Group, along with its technology partner Mastercard, launches the world's first real-time, cross-border bank payment system in 2021, it will use zero-emission data processing centers. 
Last month, we sat down with Claus Richter, chief operating officer of P27 Nordic Payment Services, and Tor Kristian Gyland, CEO of Green Mountain, the Norwegian data center specialist that Mastercard has selected to deliver the project, to find out more about how the consortium is going greener.
From your perspective, why is it so important to be environmentally sustainable?
Claus Richter, COO of P27: Payments are becoming more and more electronic; in fact, COVID-19 has accelerated digital payment volumes by driving demand for e-commerce.
From a high level, this is about building generational support to make sure our children and grandchildren have a world with clean air and oceans. If you look at the Nordic region, each of the governments has specific goals aiming to lower greenhouse emissions by 2030, including Finland by 55%, Sweden by 63% and Denmark by 70%.
Tor Kristian Gyland, CEO of Green Mountain: There's really no other alternative than to be environmentally sustainable in any type of business going forward. The planet's climate and resources are already stretched to its limits and if we would like a future of healthy and prosperous communities the sustainable pathway is the only way to follow. 
How much do data centers contribute to today's carbon footprint?
Richter: To put it in tangible terms, the carbon footprint of the world's data centers is roughly equal to that of the airline industry.
When fully implemented, our network will run between 5 and 8 billion transactions on an annual basis. When we look at our carbon footprint, we must be conscious of the data we process.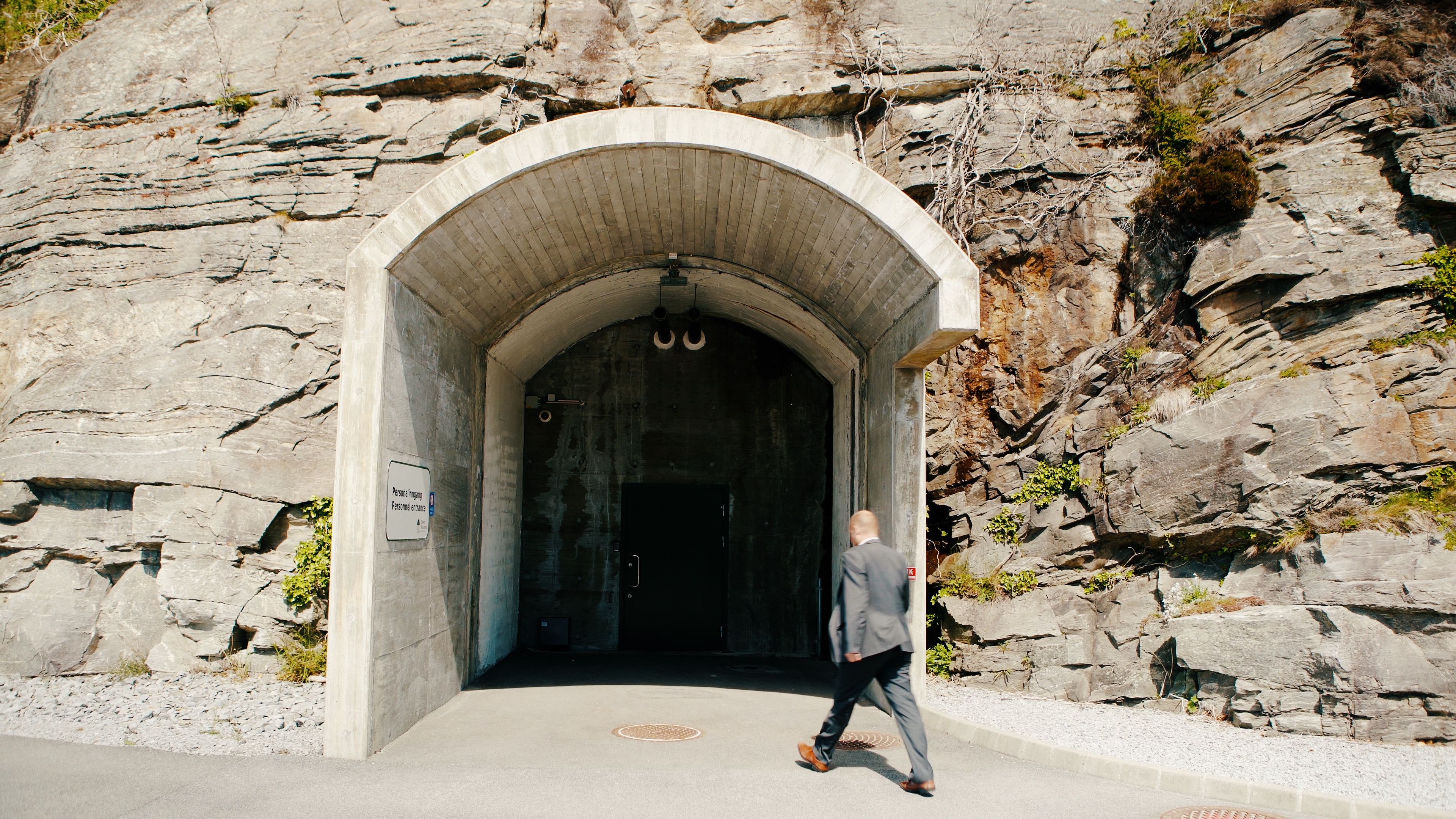 How can you process billions of transactions sustainably?
Gyland: It is a part of our company's DNA that we should consider the environmental impact of everything we do. All our data centers run on 100% renewable hydropower and the servers are cooled by an award-winning fjord cooling solution. The result is a PUE (or power usage effectiveness) as low as 1.15, which is among the best in the world.
What precedent do you hope to set for the future of the payments industry?
Richter: There is enormous growth coming in the payment industry. Some experts estimate that digital payments will produce 10 to 20 times more data in the next 10 years. So, we've got to be prepared for the influx coming in the future. I hope to encourage companies to make sure their technology setup is environmentally friendly now."
Gyland: The issue of climate change has risen to the top of the global agenda and no industry is exempt from taking its part of the responsibility. In a digitalized world, effective payments are one of the building blocks of society. When international brands like Mastercard take a firm stand in protecting the climate and environment, it makes an impact on customers and industries at a global scale.