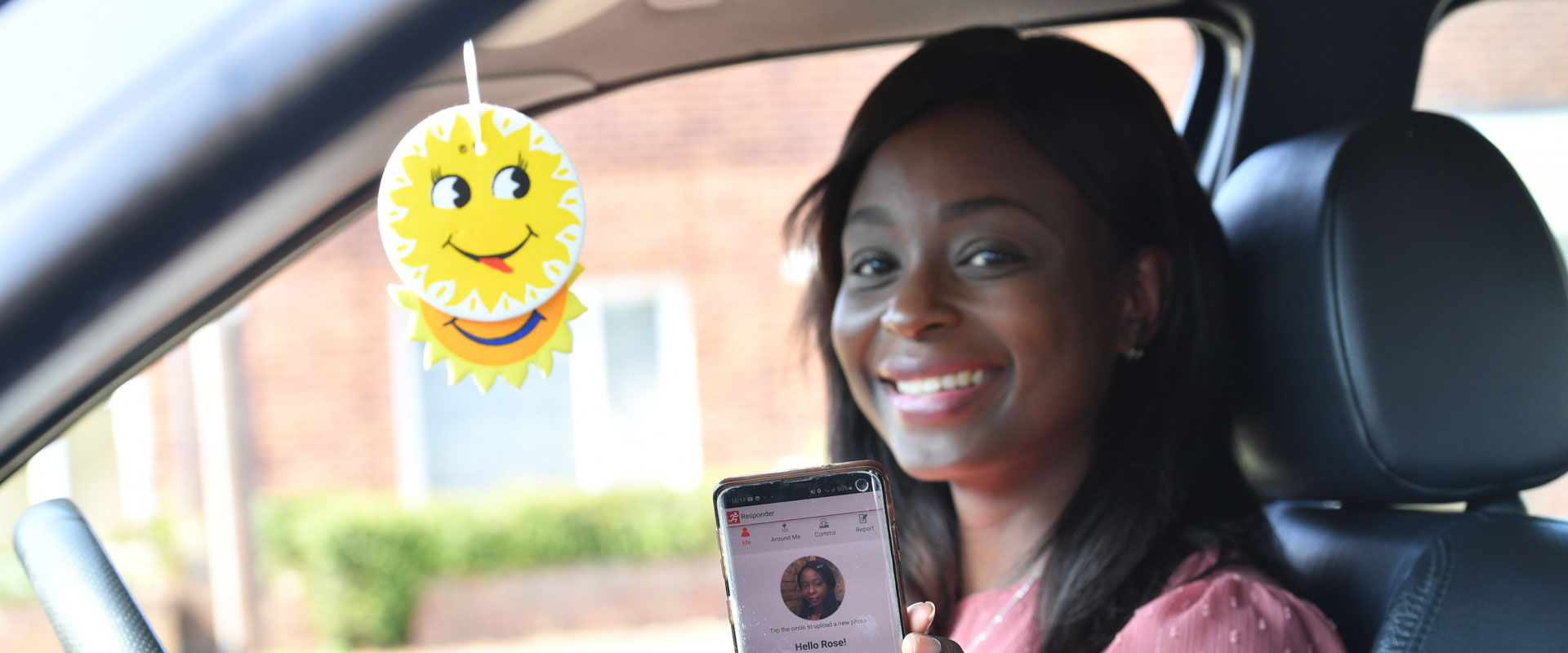 British volunteers deliver 1 million acts of kindness during the pandemic
December 18, 2020 | By Hayden Harrison
Many of us have lent or needed a helping hand this year. Whether checking in with a family member, grocery shopping for a neighbor, or phoning a stranger at heightened risk of loneliness, people around the world have come together to help each other stay well at home. From Slack channels and Facebook groups to flyers posted through letterboxes or pinned to bus shelters, people have been accessing and offering help during the COVID-19 pandemic in a variety of ways. Research by Britain's Royal Voluntary Service, a charity that mobilizes volunteers to support those in need, shows that more than 15 million Britons had shopping help from a friend, neighbor or volunteer.
In March, Royal Voluntary Service partnered with the U.K.'s National Health Service (NHS), the health care sector and the GoodSAM app (an alerting and deployment system used by emergency services around the world) to create a new program offering help to people who are isolating from the virus or want to avoid public places. More than 1 million tasks have now been completed through the program, called NHS Volunteer Responders.
"The welfare of our volunteers and the people they support is an absolute priority for us," says Samantha Ward, director of services and deputy CEO at Royal Voluntary Service.
The program teamed up with Mastercard and prepaid card issuer Prepaid Financial Services to develop a custom prepaid card, sparing both the volunteer and the person in need the hassle of having to transfer money or exchange cash. PFS prepaid cards are topped up to approximately 45 pounds (about $60) by the isolating individual via an online bank transfer, debit or credit card, then handed to the volunteer responder to pay at selected retailers on their behalf. The volunteer returns the card with a receipt when the shopping is completed. Cardholders can check their balances and history on the PFS cardholder portal, and top up as often as needed.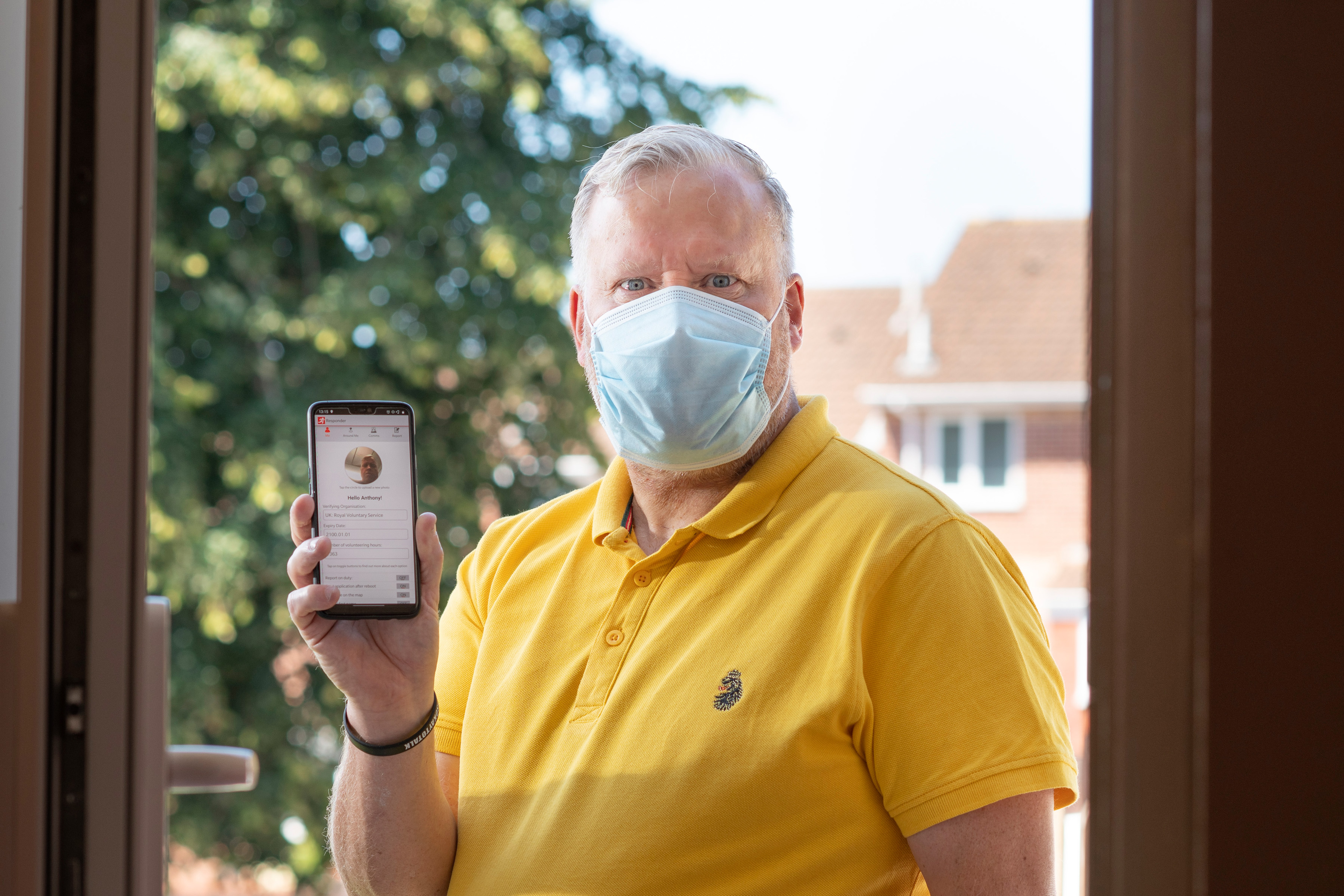 Another solution is delivered by Starling Bank, a leading U.K. digital-only bank. It worked with Royal Voluntary Service to develop the Connected card, which allows those who are self-isolating to request an additional debit card that can be used by a trusted friend, family member or neighbor to make payments from their bank account.
These efforts been able to provide people with a safe and convenient digital way to pay during what has been a particularly testing time for everyone. But it also had an unanticipated upside — helping older adults get more comfortable with online payments in a suddenly digital world. 
The experience has encouraged many — notably those in their 70s and older — to try other digital financial services, such as online and mobile banking, potentially providing more safety and convenience for them. Half of Britons have used cashless banking more since the start of the pandemic, with one-fifth between the ages of 70-75.
"Looking at the data and seeing that over 15 million people have been supported with shopping is truly heart-warming," says Rebecca Kennelly, director of volunteering at Royal Voluntary Service. "Being put in a position where you are unable to go out and buy food for yourself can be worrying, but the NHS volunteer responders have provided that support in safe, secure and kind way."
"Being put in a position where you are unable to go out and buy food for yourself can be worrying, but the NHS volunteer responders have provided that support in safe, secure and kind way."
This work has had a significant impact for both those using the Volunteer Responders service and the volunteers themselves.
Nasir, who is from the south of England, is among the 360,000 volunteers who stepped up. "I felt it was my moral duty to help those in need," he says. "There are so many people whose lives have been made difficult by this pandemic, and if I am able to do something to help, then I absolutely feel that I must."
In the evenings and weekends, Nasir collects and delivers shopping, medication and other essential supplies for people who are vulnerable to the coronavirus. "Not only have I felt that I am making a difference to someone else's life, but I have also felt a huge sense of satisfaction," he explains.
Norma Leask, of Sheffield, is 93 years old. She suffered a fall shortly before England's first national lockdown came into effect, which left her unable to shop for herself. "I was unable to leave the house at all, and I was desperate for food and help," she says. An NHS volunteer responder shopped for groceries and ran other errands on her behalf. "I can't praise the volunteers enough — they are kind, honest, cheerful and happy to help and they make me feel like nothing is too much trouble… I have been overwhelmed by the support."