As more women leave the workforce, this is a way back in
October 26, 2020 | By Sophie Hares
As a new mother in 2016, Babita Suryavanshi faced a dilemma all too familiar to women around the world. Her job in Pune, India, as a business analyst required long hours and lots of travel that left her with little time to spend with her six-month-old daughter. She felt she had no choice but to quit her job to concentrate on parenting.
Two years later, with her daughter in day care, Suryavanshi decided to get back into the workforce but doors slammed shut when potential employers discovered she also had family commitments. After a string of unsuccessful job interviews, she considered abandoning her corporate career to become a teacher.
"I was about to give up," says Suryavanshi, whose daughter is now a preschooler. "I thought that my career was over."
That's when she learned about Mastercard's Relaunch your Career (RYC) program, which helps people return to work after a break. She jumped at the chance. Now working as a senior project manager in Mastercard's Pune Tech Hub, her career is back on track and the company is benefitting from her 17 years of work experience.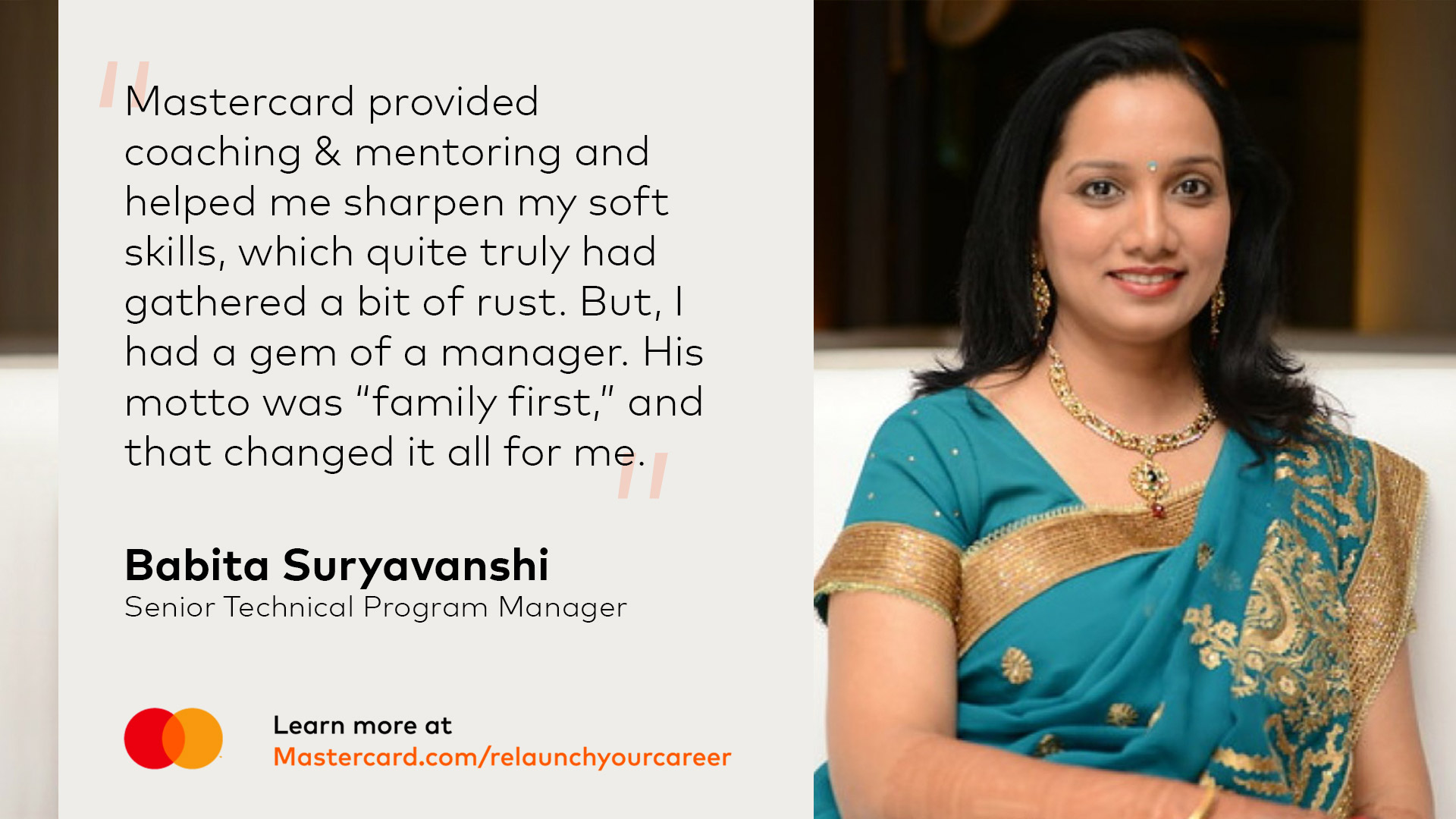 "Many people think a woman coming from a break might have a lot of responsibilities at home, she might not be up to the mark. At Mastercard, they value women who have taken time out," she says.  
Now in its fourth year, Mastercard's RYC global program has so far helped around 120 people — mainly women in their 30s and 40s who initially left to raise a family — return to the workforce. Men have also participated in the program.
Following an interview, successful RYC candidates take part in a four-month paid "internship" that seeks to smooth the transition back into corporate life and provide supporting programming to those returning to work. Like Suryavanshi, around 75% accept permanent positions at the end of the program.
Kelly Joscelyne, Mastercard's global chief talent officer, says the COVID-19 pandemic could increase demand for the RYC program as restrictions on schools and childcare force many women to choose between work and caring for their children. According to a study from McKinsey & Company and LeanIn.org, around 25% of women in U.S. corporate roles are considering downshifting or leaving their jobs due to challenges posed by COVID.
"If the research is right and there are going to be more women exiting, Mastercard has an opportunity to show up," Joscelyne says. RYC is also an inclusive sourcing strategy to find and invest in people with backgrounds outside financial services and tech. "In other words, it's not just good for women's careers – it's good for business."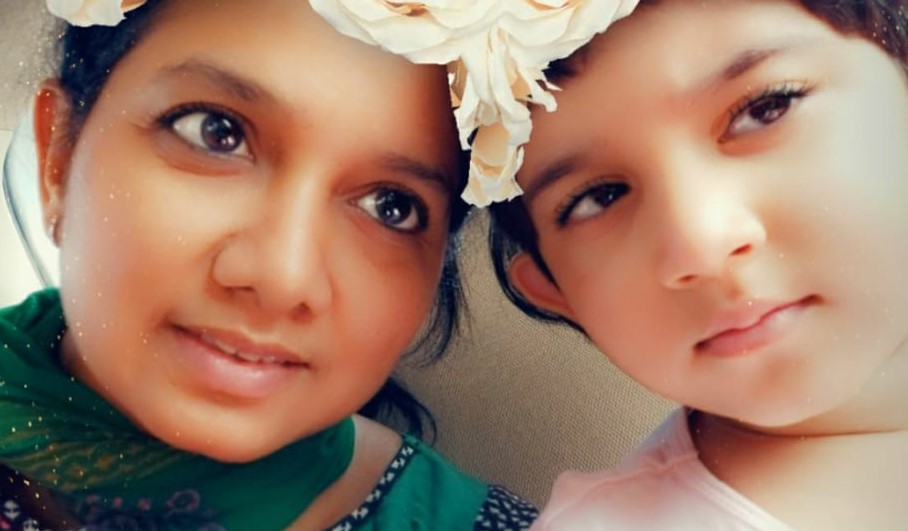 Stepping back into corporate life can be tricky after a long gap. Doing it well requires commitment, not just from the people returning to work, but managers and human resource teams as well.
At Mastercard, relaunchers are hired in regional cohorts and matched with buddies and mentors. They get access to learning resources to help upgrade their technology and business skills, and coaches who can advise them on work-life balancing issues.  
"Mastercard provided coaching and mentoring and helped me sharpen my soft skills, which quite truly had gathered a bit of rust," Suryavanshi said. "But I had a gem of a manager. His motto was 'family first,' and that changed it all for me."
Though the program was designed to be in-person, the COVID-19 pandemic forced a pivot to virtual almost overnight. So far, it's worked and it could have a hybrid online/physical format going forward that may appeal to more people, Joscelyne says.
"COVID work-life looks very different," she says. "The success of this virtual conversion could be a strong feature in the future. It touches a segment that really matters, that needs a leg-up, particularly now."