Powering Payments from the Driver's Seat
February 27, 2018
According to AAA, Americans spend an average of 17,600 minutes driving per year, or roughly 48 mins per day. Traditionally, those 48 minutes have been spent just getting from one place to another.
Today, the vehicle is much more than just a means of transportation. It is now a truly interactive environment which offers drivers and passengers alike access to technology that can make the time spent in the car more enjoyable and productive.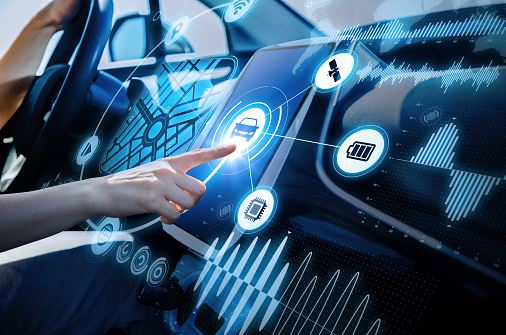 Our commitment at Mastercard has always been to enhance the consumer experience by extending our payment capabilities across the ever growing number of connected devices, so people can simply and securely pay and get paid. And with 70 million connected vehicles expected to be shipped globally by 2022, and 23 million fully automated vehicles predicted to be on U.S. roads in 2035 representing a new point of interaction that brings commerce directly inside the vehicle.1
Today in Barcelona at Mobile World Congress, we announced a partnership with SAP and their Connected Vehicles Network platform. Through that collaboration, and over the next six months we will offer consumers in the U.S. the ability to complete live transactions in-vehicle for things like parking, fuel, and food ordering and delivery through a number of pilot programs in select markets. Additionally, we are working with Postmates to offer on demand food ordering and delivery within the vehicle.
By engaging with likeminded partners that share our vision of transforming the consumer experience we can enable:
New ways to conduct commerce in a completely seamless way, providing added convenience for consumers on the go;
Ways for car manufacturers to further enhance their customer relationships; and
Our merchant and bank partners to extend their reach into this new channel.
The next chapter in the automotive industry is just beginning and I'm excited about the opportunity to explore with others where it will go. In the words of T.S. Eliot, "The journey, Not the destination matters…"
1  Internet of Things Consortium "Connected Car SmartReport: December 2017″