Innovation
Spoiled for choice? Making the future of payments more intuitive
August 10, 2021
There are a lot more choices for payments today. Some solutions — like contactless cards — are gaining in popularity as a faster, touch-free way to check out in store. But having too many options without knowing which is best to use when can be paralyzing.
"We get bombarded with choice and it's not clear why we might want to use one method over another," said Paul Stoddart, president of New Payment Platforms at Mastercard. Stoddart, who was featured in Raconteur's 'Future of payments' report 2021 this week, noted the need for better understanding. In an article, he explored how emerging technologies and data services can help consumers by making payments more intuitive.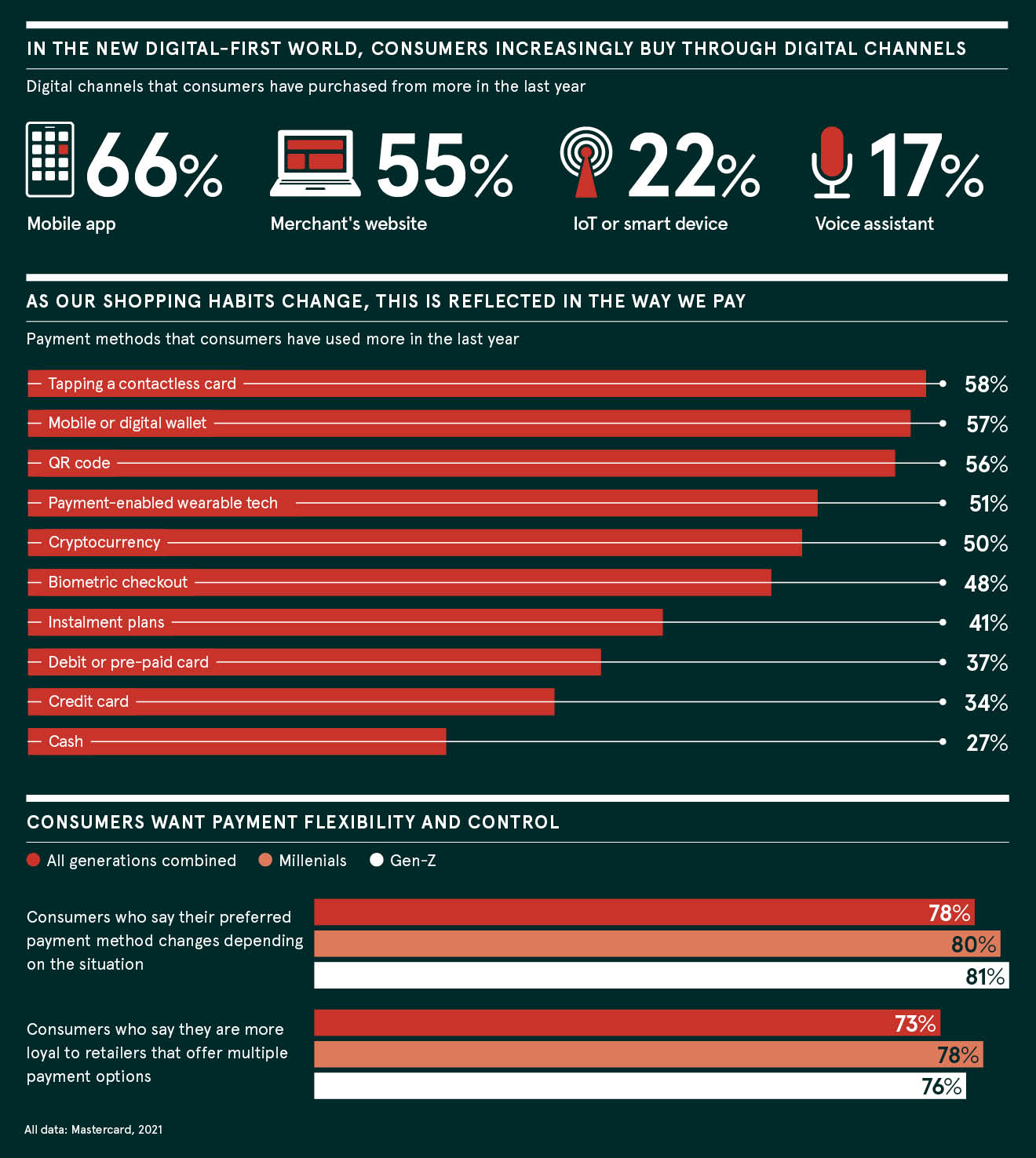 In all, 22% of respondents to Mastercard's New Payments Index in 2021 said they made more purchases using an IoT or smart device in the last year and 17% said they'd done so using a voice assistant. Intelligent technologies will be needed to enable a future where payments are increasingly invisible but no less secure, Stoddart said.
Download the full report, 'Future of payments', to read more.