Innovation
A material opportunity for more sustainable cards

A payment card is small enough to fit in the palm of your hand, but with billions in circulation worldwide and the vast majority made from first-use plastics*, there is an outsized opportunity for the industry to embrace more sustainable materials.

The overall contribution of payment cards to the global plastic waste problem is relatively small but Mastercard believes we should all play our part and help to tackle the issue.

As part of its mission to maximize sustainable product innovation and security investments, Mastercard's Global DigiSec Lab in the U.K. analyzes the material makeup of cards to assess environmental claims and leads academic research on environmentally-friendly ways to recycle existing plastic cards. To date, more than 60 financial institutions in more than a dozen countries worldwide have issued Mastercard cards made from approved recycled, recyclable and bio-sourced materials.

Mastercard has developed a new directory of sustainable materials and vendors for card products to help educate banks, connect them to card manufacturers and encourage sustainability at the core of their supply chain.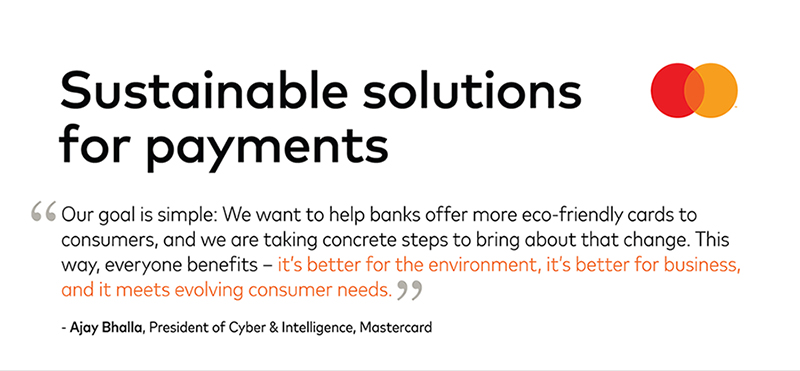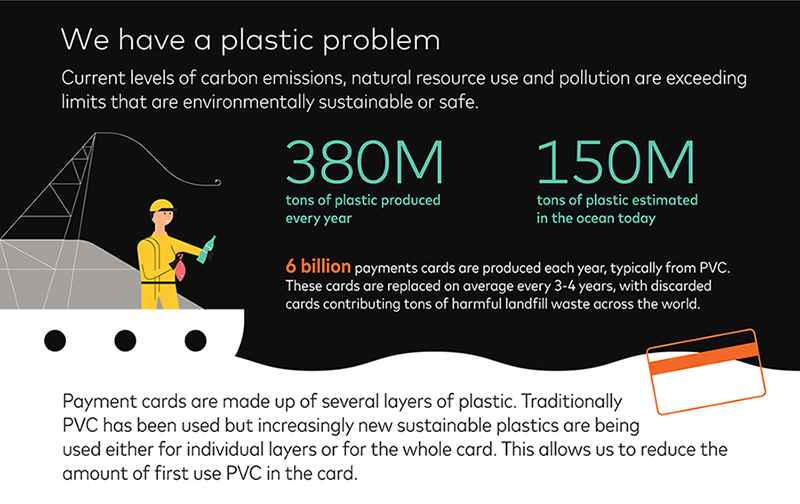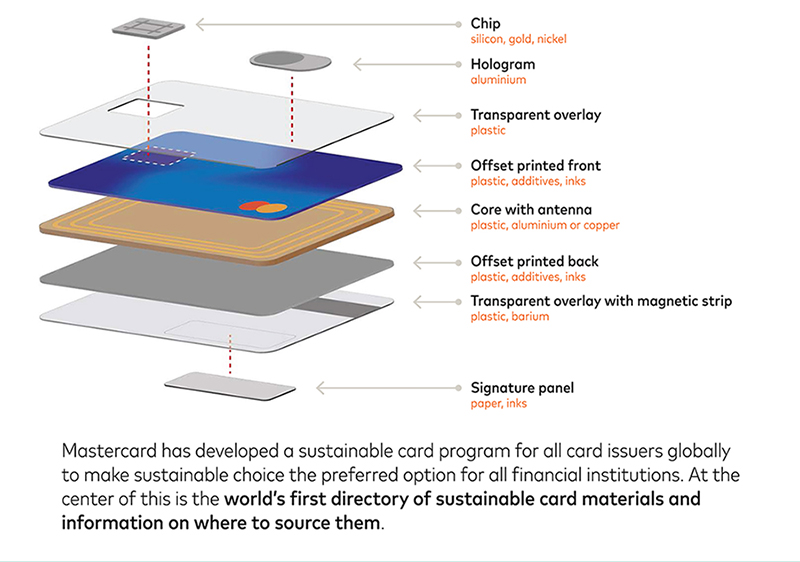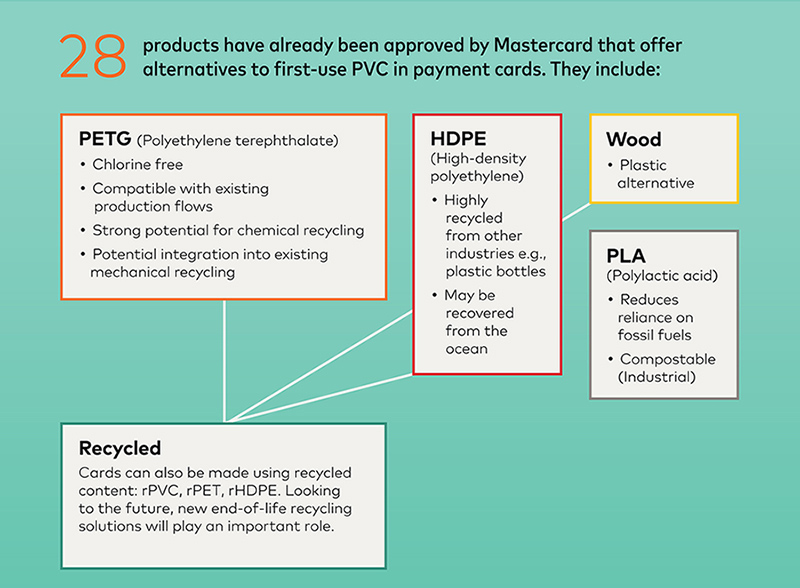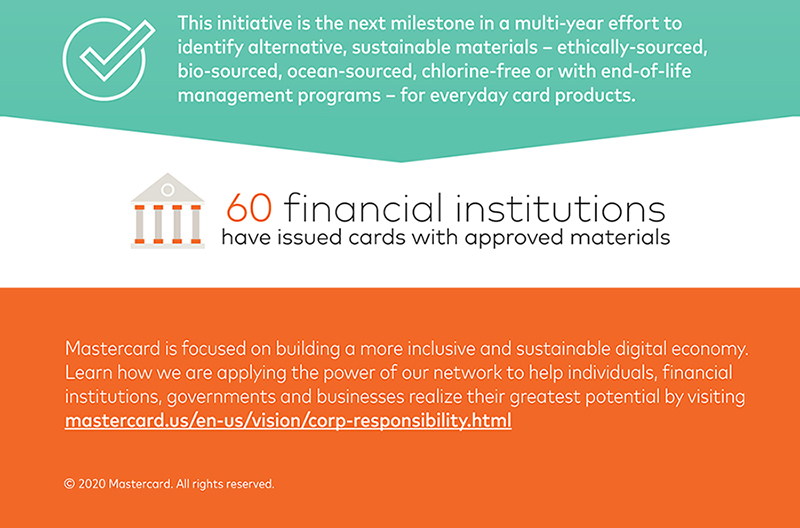 TERMINOLOGY

*Plastic made directly from its original source (i.e. oil) and does not include a single element of recycled material. The most environmentally damaging of plastics.