Doing AI Right: No Trust? No Business.
Until now, there has been a lot of focus on what AI can do, and not enough on what it learns from. That's changing.
In a matter of months, our world has become increasingly digital, with record numbers of people working remotely and shopping online. All of this digital activity results in more data – ripe for analysis and insight. For business leaders, the race is on to navigate through this next normal, and many will turn to AI. Drawing on insights and experience from global leaders in technology, ethics, and applied intelligence, this report taps into a timely and important conversation – how to use AI effectively and ethically while engendering greater trust.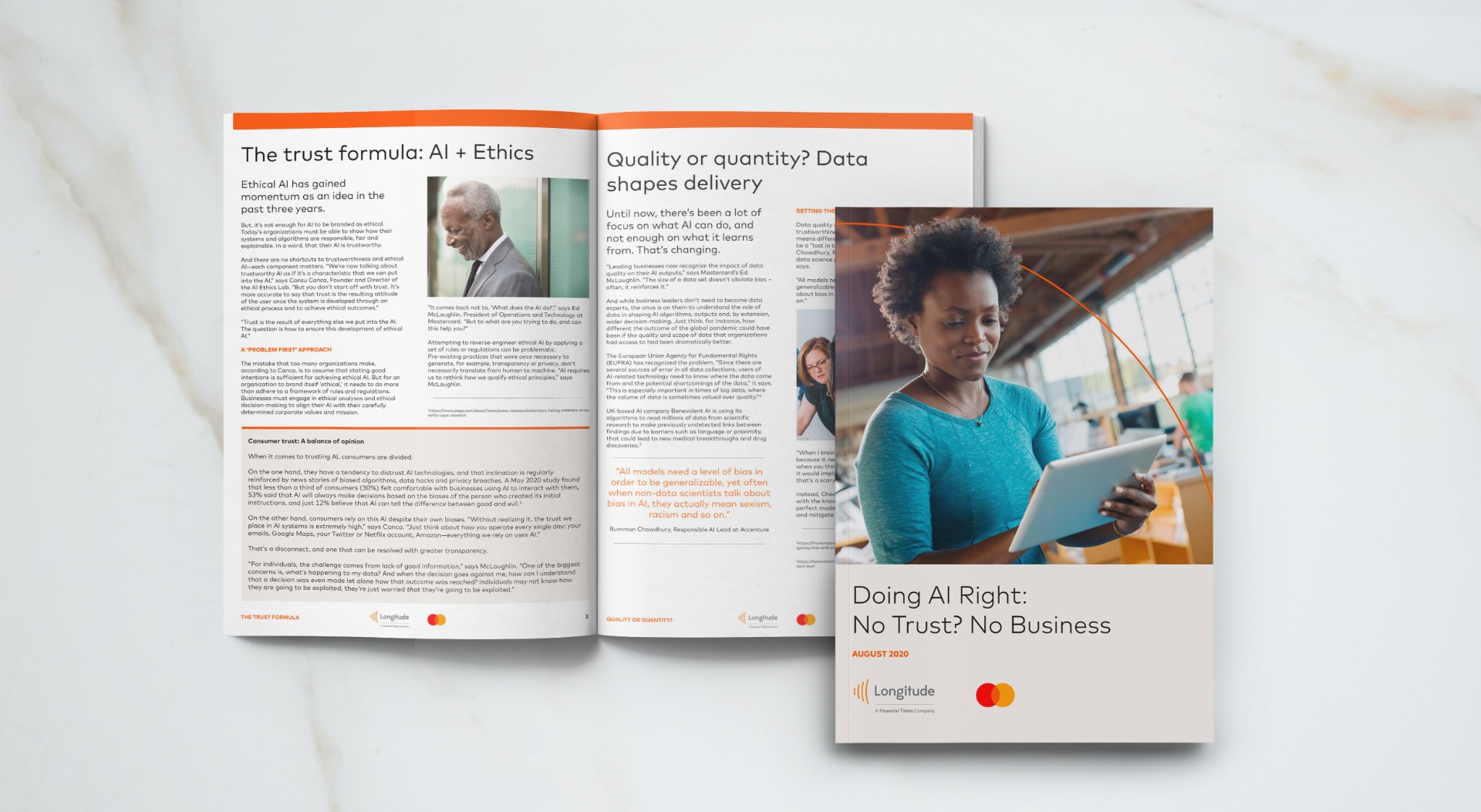 report
In this report, we draw on the insights and experience of global leaders in technology, ethics and applied intelligence to tap into a conversation that is growing in both size and importance.
ABOUT THIS REPORT
Mastercard commissioned research and content specialists Longitude to produce "Doing Al Right: No Trust? No Business." In addition to desk research, the insights in this report come from a qualitative program of interviews with senior thought leaders, practitioners and ethicists from globally leading organizations. They include:

Ajay Bhalla
President, Cyber and Intelligence Solutions, Mastercard

Cansu Canca
Founder and Director, the Al Ethics Lab

Rumman Chowdhury
Responsible Al Lead, Accenture

Maya Leibman
CIO, American Airlines

Ed McLaughlin
President, Operations and Technology, Mastercard