Innovation
Digitising Europe's economies through Digital Country Partnerships
April 20, 2023 | By Mark Barnett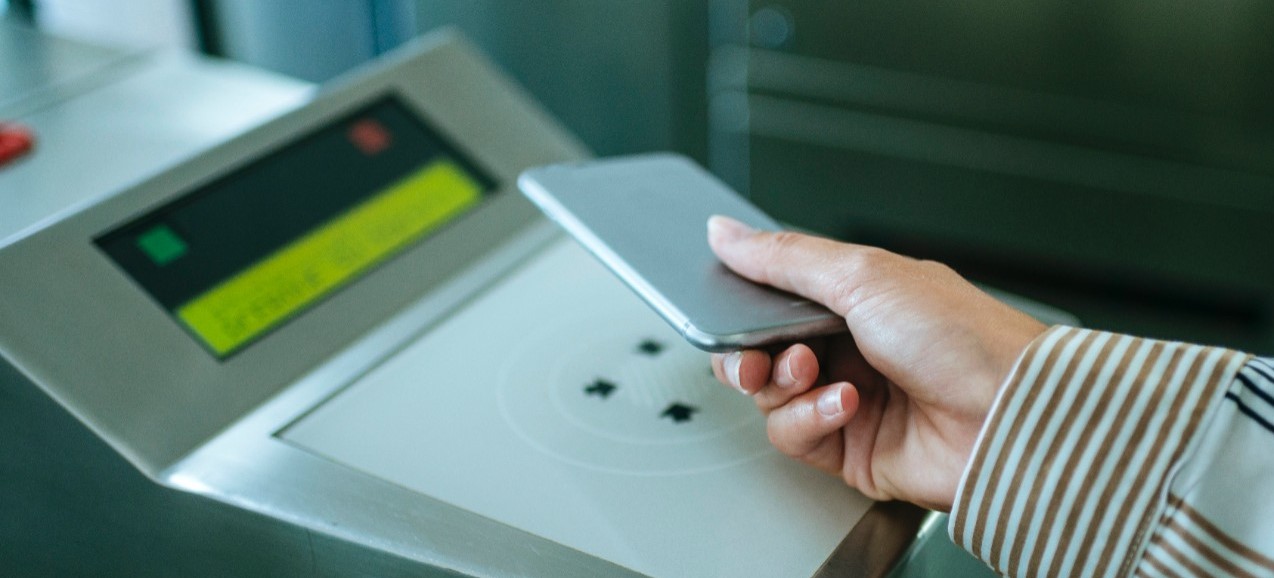 Governments across Europe have bold aspirations when it comes to harnessing technology to advance the digital transformation of their economies.
The EU's Digital Decade policy programme aims to equip 80% of the bloc's population with "basic digital skills", 90% of SMEs with a "basic level of digital intensity", and deliver 100% of "key public services" to citizens digitally by 2030. Meanwhile in the UK, the government has pledged to support up to 100,000 businesses to digitalise their operations through 2025.
Public-private sector collaboration can aid policymakers in delivering on these goals. Specifically, digital transactions combined with the effective use of data supports inclusive, sustainable, and digital-driven economic development. Mastercard has been a longstanding partner to European governments at all levels, helping to digitise public services spanning social welfare and pension payments to transit and revenue collections, while facilitating programs to develop cyber resilience among citizens and digitalising small businesses.
In recent years, we've taken our European public sector collaborations one step further by establishing Digital Country Partnerships (DCPs) with the governments or public sector bodies in France, Czechia, Slovakia and most recently, Jersey. Digital Country Partnerships look beyond single solutions, creating a tailored approach to support governments and public sector agencies with their digital transformation ambitions by leveraging Mastercard's technology, partnerships, and data insights. The goal is to work in tandem with governments to deliver tangible benefits to improve the quality of life of citizens and the resilience of small businesses aligned to strategic policy priorities.
This week, we marked the start of our Digital Country Partnership with Digital Jersey, the economic development agency responsible for driving the digital transformation and strategy of the Crown Dependency. It is our first such partnership in the British isles, and builds on an earlier collaboration with the island's government to deliver the "Spend Local" economic stimulus scheme during the height of the Covid-19 pandemic.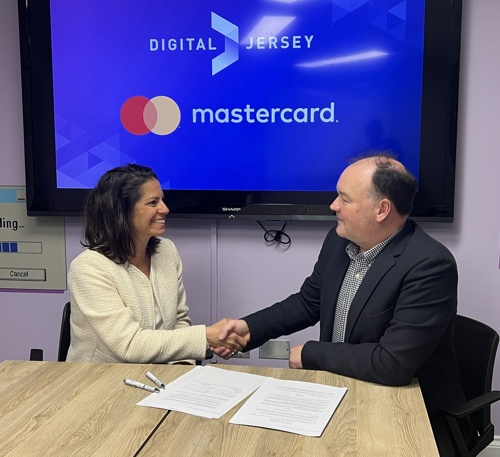 Tony Moretta, CEO of Digital Jersey, and Solveig Honoré Hatton, senior vice president, Government Engagement, Mastercard sign the Digital Country Partnership
As part of the three-year partnership, we will support the government to expand the use of electronic payments, enhance cyber resilience, leverage data insights to inform Jersey's tourism destination strategy, and last but not least, drive financial literacy and education initiatives through various advocacy programmes.  
A stone's throw away in France, as part of our four-year "Partnership for the Digital Economy", first established in 2019, we are supporting the country's digitisation priorities across tourism, fintech, and cybersecurity for small businesses, financial inclusion and the future of work alongside public and private sector partners and NGOs.
In 2019, we also signed a strategic partnership with the Czech Ministry of Industry and Trade to support the government's Innovation Strategy 2019-2030. To support these policy goals, we have launched Strive Czechia, a program supporting 250,000 Czech small businesses through digitalisation, peer mentoring and financial services.
In Slovakia, our four-year partnership with GLOBSEC and the Ministry of Investments, Regional Development and Information of the Slovak Republic (MIRRI) is centred on accelerating e-government, Fintech, cybersecurity training, and digital support for small businesses. The DCP's goal to is enhance inclusive growth in Slovakia and the country's competitiveness and relevance within the global digital economy.
When public entities and the private sector combine their efforts to streamline digital transactions and deliver e-government, the results can be powerful. I see it every day when I hop on the tube in London or rent a public bike to avoid traffic congestion in Brussels. Paying with my smartphone from everything from transport to fees makes my life so much easier.
Digitising the economy has become a priority for many governments around Europe and at Mastercard we're here to help. With our partners and technologies, we're solving public sector challenges across the digital economy in over 160 countries, with 19 digital country and state partnerships and counting. Through public-private partnerships with governments across Europe and beyond, we can harness the power of digitisation and data to provide better outcomes for people, and to build the digital economy of tomorrow.