Sustainability
Sustainable consumption is changing the way people spend
May 24, 2023 | By Jim Colvine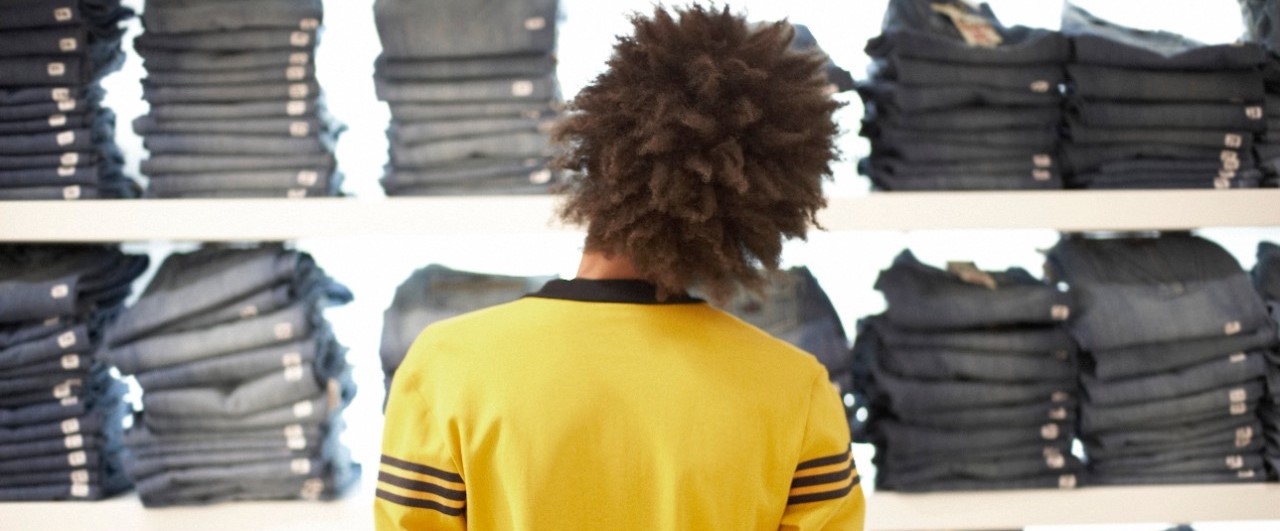 After months of online shopping and food deliveries, I emerged from the pandemic intending to support local businesses, reduce my personal carbon footprint, and shift towards brands that I know are having a more positive impact on communities and the planet. I'm far from alone.
More sustainable consumption will be one of the nine trends we at Mastercard think could unfold over the next five to seven years. Gen Z and millennial buyers will direct spending to purpose-driven and local brands, and in many cases, will be prepared to pay more.

While it's relatively straightforward to shop on your local high street, when it comes to shopping online or at larger brands, it's more difficult to understand the impact of your purchases on the planet.

Thankfully, that's changing. New technology means that small businesses can accept digital payments with just a mobile phone, giving them access to more customers. QR codes linked to a product's sustainability information can show people the impact of their purchase before they buy it. And some brands are beginning to show consumers the environmental impact of a product on its packaging, in the same way food labels show nutritional information.  

Dedicated platforms are catering to these buyers and making it easier for consumers to find purpose-driven businesses. Take Buy Women Built, an online marketplace showcasing women-owned businesses, or More This, a directory dedicated to ethnical and sustainable brands.

While shifting consumer priorities are changing the way brands market sustainable products and services, policy is crucial to ensuring trust and speeding up progress. When regulators clamp down on greenwashing claims, consumers can trust that the information they see is true. And when governments have stricter reporting requirements, businesses make progress faster.

Financial institutions are well placed to cater to shifting consumer priorities. Fintechs are transforming finance and putting the environment and ethics at the heart of their business. One fifth of the fintechs Mastercard works with in the UK are tackling social issues.

For example, Ekko rewards debit card transactions by preventing plastic from entering the ocean and planting trees through Mastercard's , which brings together consumers, financial institutions and merchants to fight climate change by restoring 100 million trees. It also shows users – who pay a monthly subscription – the carbon footprint of everything they've bought through an in-built carbon calculator, which was developed by Mastercard in collaboration with Swedish fintech Doconomy.

Mainstream banks and large retailers have a powerful role to play in supporting sustainable consumption by:
Helping consumers with clear, simple information. From how a product was made to its carbon emissions, how it can be recycled or repaired or where the materials originated from, consumers want to know the impact of what they're buying. Financial services providers can show customers where their money will be invested and the impact of those investments.


Using technology to help change behaviour. Carbon tracking can be embedded into websites and apps to show users the impact of their consumption on the environment. This is particularly useful for SME customers: by offering in-built carbon footprint tracking to banking services, it's easier for them to identify and reduce their emissions hotspots.


Reimagining loyalty programmes. Brands have an opportunity to rethink how they reward customers. This could be by offering discounts to customers who shift to more sustainable products or environmentally friendly deliveries; or allowing customers to spend loyalty points on projects that help communities and the planet.
I'll be discussing these trends and more at the Net Zero Delivery Summit 2023 on May 24 in London. Register now to watch the summit online.