Innovation
How Mastercard is driving the evolution of the online shopping experience across Europe
June 15, 2022 | By Paolo Battiston
On sitting down to write, my mind reverts to the days before internet shopping. Writing a to-do list, spending an afternoon browsing different shops, and often returning without anything you initially intended to buy. Fast forward to 2022 – the ecommerce era – and you're never more than a few clicks away from that last-minute birthday present or tonight's dinner order.
While the charm of in-person retail lives on, the ecommerce boom continues to redefine what it means to go shopping. Europe has welcomed online retail with open arms. According to the EU, 74% of internet users shopped online in the last 12 months, an increase of 11 percentage points (pp) from 2016. While the Nordics and Western Europe lead the way, notable uptake can also be seen in Central and Eastern Europe where Czech Republic (+27pp), Hungary, Romania, and Slovenia (all +26pp) have seen impressive five-year growth.
The impact of Covid-19 on this transformation has been well-documented, yet our data shows that it is here to stay. Against the peak figures of shoppers transitioning to ecommerce, roughly 20%-30% is set to stick permanently. This is positive news for retailers that successfully set up or pivoted online, but that is not the case for all. Many retailers remain entangled in a web of issues, from attracting and keeping customers to adopting the latest technologies and maintaining supply chain consistency. 
A new dawn for ecommerce security
On top of these challenges, European ecommerce merchants have also had to contend with the enforcement of new regulations for payment authentication. CNP fraud accounted for 80% total card fraud in Europe for 2019, amounting to €1.8 billion in losses.
In response, the EU introduced Strong Customer Authentication (SCA) measures as part of its second Payment Services Directive (PSD2). 
The arrival of SCA represents a new phase of two-factor authentication for ecommerce transactions in Europe. Under these regulations, checkout transactions will in principle require customers to provide two out of three elements categorised as knowledge (something only the user knows, e.g. a password), possession (something only the user possesses, e.g. a one-time code sent via text) and inherence (something the user is, e.g. facial recognition). 
Since PSD2's issuance in 2015, the prospect of implementing SCA before the deadline – delayed from September 2019 by up to 18 months across Europe, also owing to the Covid-19 crisis – has proved to be a headache for retailers. There was understandable anxiety about how the new measures would impact the user experience, with concerns around adding what could be perceived as unnecessary friction to the checkout process.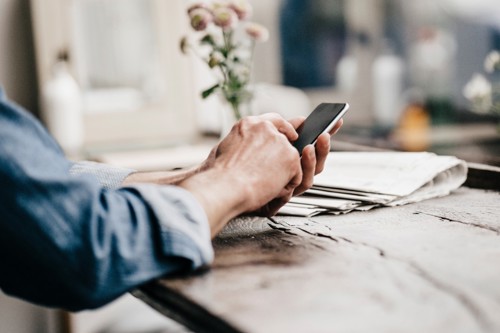 How we supported the transition
At Mastercard, it has always been our belief that working together is the best way to ensure a smoother transition for all stakeholders to a safer and more secure payments eco-system. As a long-standing and key actor in Europe's payment ecosystem, we are well-placed to provide the guidance, security, and payment technology that merchants require to turn the SCA challenge into an improved consumer experience.  
At the heart of this collaborative approach lies Mastercard Identity Check, our global authentication solution designed to facilitate secure communication between merchants and financial institutions in a digital environment. We are moving away from the legacy SecureCode service to leverage the enhanced EMV 3-D Secure standard – the globally recognised path through which merchants can request customer authentication from a financial institution – to enable more digital transactions without disruption. It's simple, convenient and secure.
As more consumers opt to shop online – an environment where the payment recipient often isn't visible – trust is non-negotiable. Mastercard's Identity Services bring together a set of capabilities that help verify the person behind the interaction, and power accurate decisions on whether someone is who they say they are or whether the activity is associated with suspicious behaviour elsewhere in the network. What's more, Mastercard's behavioural biometrics solution has been adopted by Issuers wanting to remove undesired friction as part of the SCA 2nd factor, by analysing typing patterns, keystroke dynamics and other risk indicators – providing a seamless customer experience without compromising on security.
Through Identity Check, we enable a network through which merchants and issuers can facilitate seamless cardholder verification processes, particularly when potential fraud risk is detected, providing customers with the peace of mind that the convenience of their digital payment does not come at the expense of security. As a result, merchants can benefit from higher approval and conversion rates and increased transaction volumes.   
Producing a safer, smoother ecommerce experience
Despite the initial anxiety from those within the ecommerce sector, the early signs are that Europe's adoption of SCA measures – and use of the EMV 3-D Secure standard – has been successful.
Our data shows that, across the European Economic Area (EEA) and the UK in 2021, transactions authenticated by EMV 3-D Secure experienced significantly higher approval rates than those that weren't. The approval rate for EMV 3-D Secure transactions did not drop below 94% at any point over the last 12 months.
Furthermore, we are seeing significant security benefits across the region. Since PSD2 came into effect in the EEA and the UK, there have been significantly reduced rates of both gross fraud and net fraud. As per Q4 2021, this has resulted in fraud savings of over €325 million for ecommerce merchants and over €127 million for financial institutions, who have also benefitted from reduced chargeback costs.
Moving forward, together
In short, the European ecommerce market is fast becoming a safer place to shop – for financial institutions, merchants and consumers – and people shopping online are increasingly benefitting from a smoother checkout experience. From conversations we have had across the region, the results are gradually alleviating initial scepticism and more businesses are interested in how they can leverage SCA to improve their user experience.
Thanks to the efforts by all e-commerce industry stakeholders, the implementation of the PSD2 legislation has led to equal or better results than the pre-PSD2 environment could, while at the same time achieving the regulator's desired reduction of fraud. But the impact of the digital transition is such that we need to continue to progress towards the ambition to make the e-commerce payment experience as fluent and frictionless as the physical world. To get to where we are today required a lot of work and provided payment actors in Europe a lot of valuable learnings. One should not underestimate the importance of testing every single new feature and to constantly improve and adapt the system.
At Mastercard we will continue to support our ecommerce partners throughout the transition and work with Europe, for Europe, to raise the bar on payment authentication, embedding state-of the art technology, such as behavioural biometrics, and power a more inclusive, world-leading digital economy for today and tomorrow. Europe has led the way in scaling authentication. The learnings gained during this process should come in useful when further scaling globally.