Inclusion
Building a resilient and prosperous tomorrow for Ukrainian startups
June 8, 2022 | By Mark Barnett & Dimitrios Dosis
In early February, Ukraine president Volodymyr Zelensky took to a stage in Kyiv and laid out his aspirations for the next step of the country's digital journey.
The mission was clear: grow the tech share of Ukraine's GDP from 4% to 10% - totalling over $16 billion – by 2025 and create "a country of startups" to become "the largest tech hub in Europe." The engine of this goal would be the trailblazing SMEs and entrepreneurs that make up 99% of Ukraine's enterprises. The ambition set the gold standard for others to follow in Europe's pursuit of becoming a global technology leader.
Digital resilience in the face of adversity
Two weeks later, Ukraine plunged into destruction and uncertainty. Russian forces entered its borders and incited a war that would lead to the loss of countless lives, the destruction of infrastructure and a humanitarian crisis with millions of displaced people. The inevitable immediate economic crisis has so far resulted in five million Ukrainians losing their jobs[1], and financial loss is estimated to exceed 45% of the country's GDP by the end of the year.[2]
Such is the strength of Ukraine's digital infrastructure, their prospering IT sector remained agile and operational. But we cannot ignore the need for support for further long-term progress. Ukrainian startups and its advanced IT sector – with a revenue of $6 billion as of the last year – remain vulnerable and the country's impressive talent pool risks stagnation if careers and education continue to suffer disruption.
The detrimental impact of this is not restricted to Ukraine's borders, but spreads across Europe, our surrounding regions, and the industries in which we work.
Thus, while the humanitarian relief effort for Ukraine has been extraordinary – and cannot relent – we must now build a long-term strategy for the recovery, resilience, and prosperity of Ukraine's economy.
Working with Ukraine, for Ukraine
For many years – and even more so following the invasion – Mastercard has been playing its part in supporting Ukrainian people and economy.
This has included: creating strategic partnerships with Ukrainian banks to build infrastructure resilience via cloud connectivity solutions, rolling out a 'Digital First' programme for mobile-only banking, forming partnerships with merchants in the country, expanding our 'purchase with cash withdrawal' service, and partnering with other organisations such as PayPal to simplify person-to-person transactions within the country.
SMEs, startups and entrepreneurs have been a key part of this focus, with Mastercard launching an SME support centre in Warsaw in partnership with the Ministry of Digital Transformation of Ukraine and supported by the Polish Investment and Trade Agency.
Collaborate together, towards tomorrow
At last month's World Economic Forum, President Zelensky and EU Commission president Ursula von der Leyen called on the private sector to further support and play its part in the rebuilding of Ukraine. As a legacy member of Europe's business ecosystem, we believe it's our duty to accelerate this process and lead from the front.
Today, at Money 20/20 Europe, Oleksandr Bornyakov, Ukraine's Deputy Minister of Digital Transformation sent a message to the European fintech and payment sectors to join us in deploying expertise, resources, and networks in support of the immediate resilience and long-term recovery of Ukraine's small business economy.
So, as the next phase of our Ukraine support strategy, we will be launching a new Mastercard Start Path initiative that has been specifically designed for Ukrainian fintechs and entrepreneurs this autumn. Start Path is an award-winning startup engagement programme through which select fintech startups receive the opportunity to co-create and innovate, gain customized expertise from Mastercard, and access a diverse customer base through the company's global scale.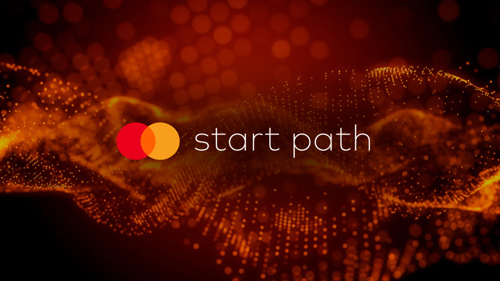 In its simplest terms, Start Path helps the best and brightest later-stage startups scale the future of commerce since 2014. They get an opportunity to connect to partners in Mastercard's global ecosystem of major, global banks and merchants as well as technology and digital players - to bring innovative solutions to people and businesses around the world, and reimagine the way we live, work and shop. Not only do they get access to new markets, drive strategic initiatives and grow awareness of their brand. Start Path also facilitates introductions to the major household names in finance and commerce, propels their product to market and helps build their business ecosystem.
This Ukraine specific six-month initiative, supported by the National Bank and the Ministry for Digital Transformation of Ukraine will provide mentorship and resources to five Ukrainian startups who will benefit from direct product support, story development and access to trusted connections.
This is a small step, but we hope it can be an important catalyst that starts a long journey of economic recovery and prosperity for Ukraine's startup sector. We stand with all our Ukrainian peers, in peace and in the times of turbulence, and hope you will join us to collaborate together, towards tomorrow.
[1] International Labour Organization, May 2022 (https://www.ilo.org/global/about-the-ilo/newsroom/news/WCMS_844625/lang--en/index.htm)
[2] World Bank, April 2022 (https://www.worldbank.org/en/news/press-release/2022/04/10/russian-invasion-to-shrink-ukraine-economy-by-45-percent-this-year)
By Mark Barnett, President, Mastercard Europe and
Dimitrios Dosis, President, Eastern Europe, Middle East and Africa at Mastercard