Inclusion
A million and counting: Bringing STEM opportunities to girls around the world
At 13, Abigail Arndt is no slacker. The White Plains, New York, eighth grader is a straight-A honors student, athlete and Instagram entrepreneur selling handmade bracelets online.
For the past two years she's also been involved with Girls4Tech & Code, a STEM program dedicated to getting girls between the ages of 8 and 15 involved in science, technology, engineering and math. Through the program, an offshoot of Mastercard's award-winning Girls4Tech program, girls learn hands-on practical steps and lessons on how coding and STEM directly solve problems and improve lives and communities.
Through Girls4Tech, Abigail has learned the fundamentals of coding, skills that helped her build her business by taking a simple Rainbow Loom hobby and growing it into an Instagram account where she advertises, sells and takes digitals payments for her string bracelets.
"I joined because I wanted to learn how to code," Abigail says. "But I also wanted to have fun at the same time."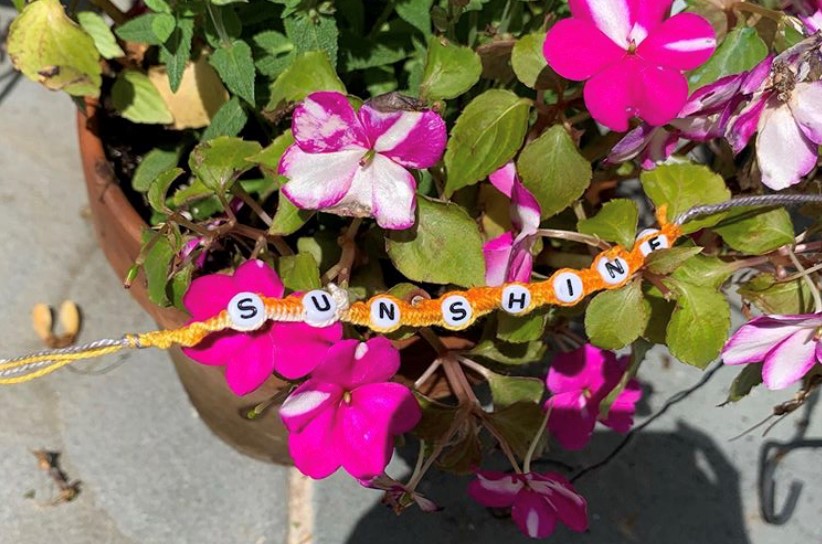 Abigail is one of 1 million girls across 30 countries who have taken part in Girls4Tech programming, started by Mastercard in 2014 to build foundational STEM knowledge and critical 21st-century skills that girls need to succeed in school and pursue careers in hot fields like cybersecurity or artificial intelligence. Only one in 20 girls today even opt for a STEM-based career, despite a growing need for STEM talent.
By 2019, the program had reached more than 500,000 girls, says Girls4Tech founder Susan Warner, prompting a new goal: 1 million girls by 2025.
Despite the pandemic requiring the live events to go virtual — the team launched Girls4Tech Connect to bring the curriculum to families isolating at home — the program hit that milestone this year, five years ahead of schedule. Now Mastercard plans to reach 5 million girls by 2025 with the help of nonprofit partners and leading educational organizations, including a new partnership with Discovery Education, the global leader in standards-aligned digital curriculum resources, engaging content, and professional learning for K-12 classrooms. Together, the partners will reach an additional 1.6 million girls by 2023.
"As the girls create superfast algorithms, crack symmetric and asymmetric codes, and solve big data problems, they may not remember all that they learned," Warner says. "But they will remember how we made them feel: proud of what they accomplished, excited to learn more and, most importantly, knowing that it takes all kinds of skills to pursue a STEM career."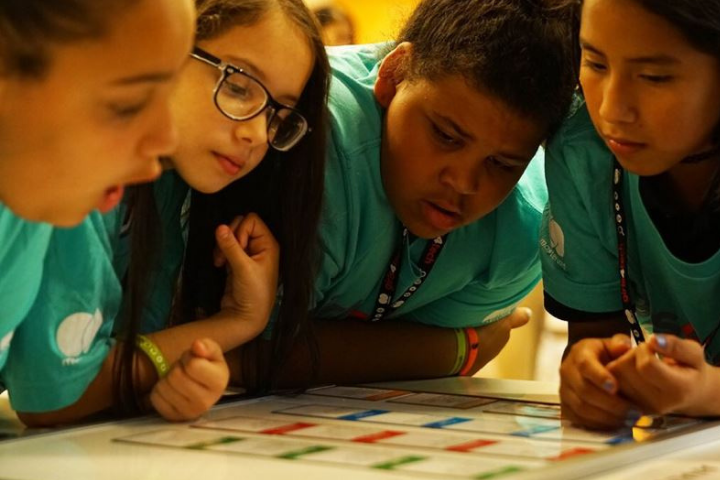 Real-world skills are critical for all students, but especially where girls and the STEM field are concerned. In 2019, a Mastercard survey found that girls are less confident, receive less motivation and need more mentors in the STEM industries.
To better prepare girls for the jobs of the future, teachers like Lauren Berrios, who works with the Girls4Tech after-school program at Abigail's school, pairs up roughly 30 girls based on their skill sets and technology experience. Together, the new teammates ride the ups and downs that come with learning any new concept.
When they first try their hand at writing code, Berrios says, "a lot of students look at the teacher, but we're trying to show them there are many ways to solve the problems. We don't have to just ask the teacher." Using free software programs like Scratch to write code, participants often look to one another or themselves to ultimately solve the problems they encounter among the way. "They're always working with other girls, so they can turn to their friends and try to work out the problems with them," Berrios says.
For girls like Abigail, the experience has been transformational.
"Even though you're struggling, you get to have a moment where you get it," she says. "Girls4Tech means to me that girls can create anything they want for themselves."