Mastercard Lighthouse unveils its Spring 2023 class
March 16, 2023 | Stockholm, Sweden
Leading partnership platform in the Nordics and Baltics, Mastercard Lighthouse, has today unveiled its Spring 2023 class for its FINITIV and MASSIV programs.
Lighthouse FINITIV
15 outstanding fintech and fintech enabler startups have been selected to participate in the 10th edition of the FINITIV program. The three-month long program is designed to showcase and support innovation for the most promising startups and scaleups across Denmark, Norway and the Baltic markets' fintech industry.
The participants selected for the 2023 Spring program are revolutionising the way individuals and businesses manage their finances; from AI-based platforms for cross-border lending and virtual cards that split bills, to flexible payment solutions and customisable onboarding software.
By leveraging cutting-edge technologies such as artificial intelligence and blockchain, these Nordic and Baltic startups are at the forefront of financial innovation, offering accessible and personalised financial products and services to customers across Europe and beyond.
Meet the Lighthouse FINITIV Spring Class of 2023: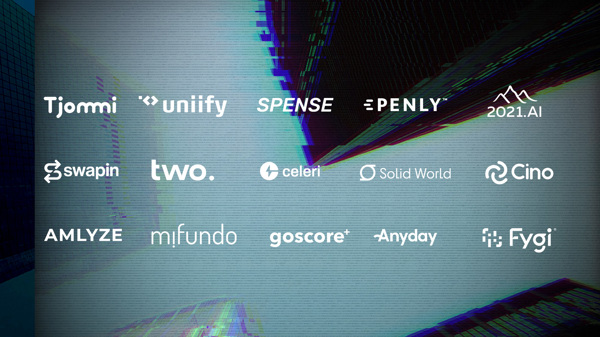 Denmark

Norway

Estonia
Lithuania
Mats Taraldsson, Head of Innovation, Fintech and Impact Tech Engagement at Mastercard Nordics and Baltics says; "The financial technology industry is undergoing a transformational shift, and the fintech companies selected for this program are at the forefront of this revolution. I am excited to see the innovation and disruption that they are bringing - they are pushing the boundaries of traditional banking and payment methods, and their solutions are addressing the changing needs and expectations of consumers.
"At Mastercard, we are committed to facilitating partnerships and collaborating with these companies to bring new, secure, and innovative payment solutions to consumers, merchants, and businesses. It is through platforms such as Lighthouse that we can create a more inclusive, connected, and sustainable financial ecosystem."
The companies admitted to the program will have the opportunity to present their solutions and discuss possible collaboration areas with Mastercard, SEB, Swedbank, Danske Bank and DNB in a 1 on 1 setting. Mid-program, companies will be matched with relevant investors from the Lighthouse Investor Circle (a group of 80+ investors covering Europe, the UK and North America).
"As a banking partner for the Mastercard Lighthouse program, we look forward to exploring synergies and bringing more value to our clients through collaborations with innovative fintechs. In the past programs we have seen how these collaborations can bring new perspectives, expertise, and technologies that can enhance our offerings and ultimately benefit our clients." – Erlend Nitter-Hauge, Senior Strategic Partnership Manager at DNB
Additionally, the companies will meet growth advisors such as AWS, Fintech Mundi and Invenio Growth. The program also facilitates meetings with various Mastercard stakeholders, including Marketing and Communication teams for expert guidance.
Since its launch in 2018, Lighthouse FINITIV has been a catalyst for innovation in the Nordic and Baltic fintech industry. The Mastercard Lighthouse FINITIV program has already supported over 150 fintechs and fintech enabler companies and facilitated multiple partnerships between innovative startups, scaleups and Mastercard partner banks.
Over 100 companies applied for the spring term of the program.
Lighthouse MASSIV
Six sustainability and social impact-focused startups from Norway, Denmark, Sweden and Estonia have been selected for the Lighthouse MASSIV program, Mastercard's impact tech partnership program dedicated to helping one billion people live more prosperous and secure lives by 2025.
Mastercard Lighthouse MASSIV will facilitate partnerships to help these impact tech companies achieve the UN Sustainable Development Goals and global distribution.

"We are well underway with our vision of helping one billion people live more prosperous and secure lives by 2025. This spring we selected six qualified companies that are at the forefront of sustainability and social impact. Mastercard can provide impact tech startups with the network to scale beyond their markets and support the companies in realising their impact faster through partnerships. It is through this, that we hope to contribute to making the world a more prosperous and secure place." – Mats Taraldsson, Head of Innovation, Fintech and Impact Tech Engagement, Mastercard Nordics and Baltics
Meet the Lighthouse MASSIV Spring Class of 2023: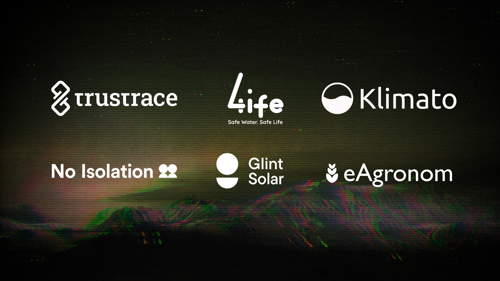 Denmark
Norway
Sweden
Estonia
The companies joining the program have been chosen because of their desire and ability to scale sustainable partnerships. Mastercard hopes to enhance these collaborations to achieve the vision of making the world a more prosperous and secure place.
As part of the Mastercard Lighthouse MASSIV program, participants will receive feedback and support from UNDP, Swedbank, Danske Bank, Synch and individual advisory board members from investment firms like VNTRS. These board members represent sustainability experts, investors, and executives, each with their own global network.
"At a time where it is more important than ever for the global community to mobilise for accelerated action towards the Agenda 2030 and the Sustainable Development Goals, it's inspiring to see more and more impact scaleups come to fruition. This progress is coupled with a growing recognition of the importance of impact measurement and management in the private sector. By managing impact, businesses can boost their investment prospects and gain a competitive advantage in attracting and retaining top talent. Furthermore, a significant transformation is underway, where companies are accepting complete responsibility for their impact on the environment. It's imperative to rally behind these companies, provide support, and celebrate their efforts, inspiring others to join the green and just movement. At UNDP, we're pleased to once more be able to provide our support." – Stine Kirstein Junge, Head of SDG Accelerator at UNDP.
Media Contacts
Frida Almgren , Communications Mastercard Nordics & Baltics
About Lighthouse FINITIV
Mastercard Lighthouse is an open innovation platform designed to strengthen the entire financial services ecosystem. FINITIV is a free program designed to catalyse symbiotic partnerships between fintechs, Mastercard, and Tier 1 Nordic and Baltic banks. Pairing the energy and innovation of fintechs with the stability and distribution at large financial service
About Lighthouse MASSIV 
Mastercard Lighthouse MASSIV is an open innovation platform designed to make and scale social impact and achieve the UN Sustainable Development Goals with the format of long-term partnerships. By providing teams with competitive incentives and preferential access to partner resources, Mastercard Lighthouse MASSIV aims to foster partnerships that will enrich the lives of one billion people by 2025. Mastercard Lighthouse MASSIV is designed as a three-stage program. The companies meet with our advisory board, a hand-picked group of executives and partnership experts from around the world, who aim to bring a specific partnership to life. Each partnership proposal receives input from global experts in legal, design, and technology before reporting the results of their partnership endeavors back to the advisory board. The winner of the program is the team that demonstrates the potential to impact the most people via partnership. 
Read more about Lighthouse MASSIV here: www.mclighthouse.com/massiv
About Mastercard (NYSE: MA)
Mastercard is a global technology company in the payments industry. Our mission is to connect and power an inclusive, digital economy that benefits everyone, everywhere by making transactions safe, simple, smart and accessible. Using secure data and networks, partnerships and passion, our innovations and solutions help individuals, financial institutions, governments and businesses realize their greatest potential. With connections across more than 210 countries and territories, we are building a sustainable world that unlocks priceless possibilities for all.  
Follow us on Twitter @MastercardEU and @MastercardNews, read more about our global impact in Perspectives, and subscribe for the latest news from the Mastercard Newsroom.