PostePay and Mastercard launch a solution to digitize payment requests across Italy
October 11, 2022 | Milan, Italy
The "Request to Pay" solution enables businesses to send digital real-time payment requests – giving consumers control and flexibility over their bill payments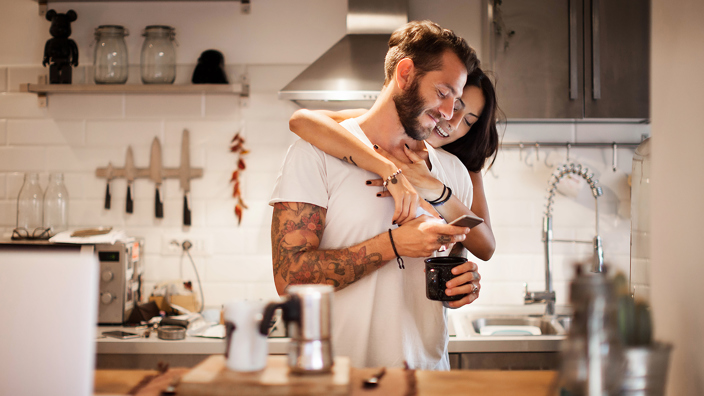 Mastercard, the global payments technology company, and PostePay, part of the Poste Italiane Group, today announce they are working together to launch a "Request to Pay" (RTP) solution in Italy.
Request to Pay allows billers to request the payment of goods and services, digitally and in real-time. The payer receives a digital request on their web or mobile device and can then choose to accept it and proceed to the payment method.  
This solution is suitable for different types of businesses and use cases to suit consumers' needs – from online payments to recurring invoices payments such as bills and taxes, to P2P money exchanges.
This partnership offers an innovative, simpler and more efficient solution to digitize payment requests, easing their management. Buyers can benefit from a single point of access for their payment management, in just a couple of clicks through the PostePay App. In addition, the solution allows buyers to check a consolidated digital report of their expenses, helping them to keep control of their spending.
For sellers and business owners, RTP makes proceeds management easier, with more efficient cashflows and payments management.'Mastercard's proprietary research "Together Towards Tomorrow: challenges and opportunities of digitalization for businesses", shows 75% of Italian enterprises and retailers interviewed welcome greater digitalization.
"This partnership with Mastercard – stated Marco Siracusano, CEO PostePay Spa – places itself in the digital development process powered by Poste Italiane to catch new market opportunities, and fuels the changing process in consumer habits, through a better experience in making and receiving payments. PostePay solid experience, together with Mastercard role and expertise in the international payments market, are key drivers to the success of 'Request to Pay', an innovative solution – added Siracusano – that will allow to further widen PostePay ecosystem through integrated services to benefit all of our customers, with the opportunity to extend our offer even over domestic borders".
"We are proud to be working with PostePay to keep simplifying and modernizing payments for both consumers and merchants to build an inclusive and sustainable ecosystem. As we launch 'Request to Pay' in Italy, we are certain that it will not only benefit consumers through giving them more control, flexibility and security, but will also provide a more efficient, cost-effective way for billers to offer first rate customer service, bringing significant improvements in business digitalization" – said Mark Barnett, President Mastercard Europe.
'Request to Pay' further expands the Mastercard and PostePay portfolio of solutions and applications that offer users high-level flexibility and control. The solutions are part of the two companies' joint mission to promote an inclusive digital economy where everyone can benefit for safe, easy, fast and accessible transactions, also drawing from Mastercard international expertise, such as the United States, where the Bill Pay Exchange solution has already been launched. 
Methods note
806 online interviews (Computer Aided Web Interviewing - CAWI) carried out in May 2022 with managers of companies (in secondary and tertiary sectors) and public/commercial businesses in Italy, with quote on the type of economic actor, size, geographical area.
Media Contacts
Giuliana Abbate, Mastercard
About Mastercard (NYSE: MA)
Mastercard is a global technology company in the payments industry. Our mission is to connect and power an inclusive, digital economy that benefits everyone, everywhere by making transactions safe, simple, smart and accessible. Using secure data and networks, partnerships and passion, our innovations and solutions help individuals, financial institutions, governments and businesses realize their greatest potential. With connections across more than 210 countries and territories, we are building a sustainable world that unlocks priceless possibilities for all.  
Follow us on X (formerly Twitter) @MastercardEU and @MastercardNews, read more about our global impact in Perspectives, and subscribe for the latest news from the Mastercard Newsroom.