New PayPal and Mastercard partnership help businesses adapt to modern workforce and pay casual sellers & customers around the world
October 13, 2022 | London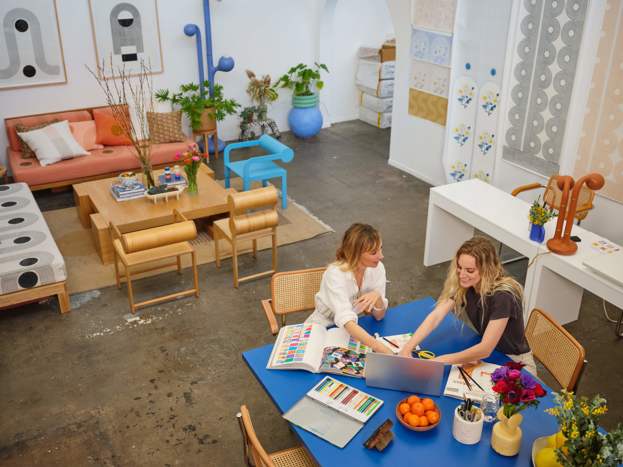 Today, PayPal and Mastercard announced an expansion of their partnership with the introduction of Hyperwallet Original Credit Transaction. This new engagement will allow large businesses and marketplaces using Hyperwallet to conduct closed-loop payouts on pre-selected debit or credit cards. The product is available across the European Union and the United Kingdom, allowing transactions in EUR and GBP.
PayPal's Hyperwallet payouts helps businesses send payments quickly and securely to contract workers, claimants, freelancers, and sellers around the world. This includes distribution of payments such as commissions, rewards, claims, and rebates to banked and unbanked payees globally. According to European Trade Union Institute (ETUI) survey (2022)[1], 15% of remote professionals in Europe claim that earning money via online platforms contributes to more than 50% of their annual personal income. With this in mind, Hyperwallet's payouts capability helps people receive the money they have earned almost instantly, an especially important feature during the current economic downturn.  
PayPal and Mastercard have had a long and successful relationship, building valuable opportunities for their shared customers, including account linking, instant transfers, and the PayPal Business Debit Mastercard®.
"The launch of this Hyperwallet capability, developed by our PayPal Enterprise payouts team and Mastercard, is an important step that allows our merchants, specifically large enterprises and marketplaces, to store funding instruments in a compliant manner, which meets local regulation requirements," said Cameron McLean, SVP, Europe and Australia Enterprise at PayPal. "It also allows us to conduct payouts faster. That is great news to both the businesses and their customers."
"In today's economic environment, enabling real-time options for payouts to consumers and small businesses is a must.  We are thrilled to partner with PayPal's Hyperwallet payouts to leverage Mastercard Send to get money fast and securely to them." Says David Dechamps, SVP, Digital Partnerships at Mastercard.
[1] https://www.etui.org/sites/default/files/2022-02/The%20platform%20economy%20in%20Europe_2022.pdf
About PayPal
PayPal has remained at the forefront of the digital payment revolution for more than 20 years. By leveraging technology to make financial services and commerce more convenient, affordable, and secure, the PayPal platform is empowering 429 million consumers and merchants in more than 200 markets to join and thrive in the global economy. For more information, visit https://www.paypal.com.
About Mastercard (NYSE: MA)
Mastercard is a global technology company in the payments industry. Our mission is to connect and power an inclusive, digital economy that benefits everyone, everywhere by making transactions safe, simple, smart and accessible. Using secure data and networks, partnerships and passion, our innovations and solutions help individuals, financial institutions, governments and businesses realize their greatest potential. With connections across more than 210 countries and territories, we are building a sustainable world that unlocks priceless possibilities for all.  
Follow us on Twitter @MastercardEU and @MastercardNews, read more about our global impact in Perspectives, and subscribe for the latest news from the Mastercard Newsroom.