Mastercard appoints Sherry Madera as Senior Vice President, Public Policy and Government Affairs
March 11, 2022 | By Philipp Bruchert
Purchase, N.Y./London, UK, 11 March 2022: Mastercard today announced that Sherry Madera has joined the company's global public policy and government affairs team as Senior Vice President. In this role, she will oversee Mastercard's public policy and government affairs activities in Europe, the Middle East and Africa and China.
A Canadian and British national, Madera joins Mastercard from LSEG where she last held the position of Chief Industry & Government Affairs Officer. She has also worked with the City of London where she was Economic Ambassador to Asia and Special Advisor. Previously, she has also been a Minister-Counsellor at the British Embassy in Beijing, responsible for promoting trade and investment between the UK and China.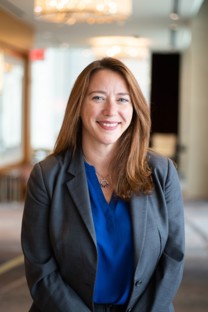 In her new role, Madera will be instrumental in representing Mastercard with policymakers in key markets around the world. Her experience and track record of leadership roles in sustainable finance, FinTech, Data policy, international trade and geopolitics will help advance Mastercard's agenda and efforts, in particular on policy issues related to inclusion, sustainability and ethical data practices.  She will report to Richard Verma, General Counsel and Head of Global Public Policy.
Madera is specifically recognised as an expert on green and sustainable finance as well as on data policy – some of the world's most pressing issues. Madera continues to hold the role of Chair of the Future of Sustainable Data Alliance, a global alliance dedicated to working with the financial industry to use data to build a sustainable future.
"I'm thrilled to join such an important global payments technology company at a critical time. The world is changing rapidly and international public policy, sustainability and the power of data have become central topics to the public and political discourse," said Madera. "I'm delighted to be able to lead Mastercard's public policy teams in Europe, the Middle East, Africa and China and further advocate the company's efforts with policymakers."
 "Sherry is a fantastic addition to Mastercard's global public policy team. Her record of leadership across a variety of topics and her deep understanding of these key markets will be instrumental in developing strong relationships for Mastercard with leading policymakers and in advocating the company's priority issues with them," concluded Verma.
-ENDS-