Banca March becomes the first Spanish issuer of sustainable cards certified by Mastercard
September 2, 2021 | By Ana Díaz Sacristan
Incorporating this product, made from recyclable plastics, is part of Banca March's commitment to promote environmental protection.

These sustainable cards carry the Mastercard sustainable badge that allows consumers to identify them as such and certifies that their production significantly reduces energy or material consumption, carbon footprint or waste.
Banca March has announced an agreement with Mastercard, whereby the bank will become the first Spanish issuer of sustainable cards certified by Mastercard. Incorporating this product, made from recyclable plastics, is part of Banca March's commitment to sustainability and environmental protection in all areas of its activity.
These sustainable cards have a certified badge that allows consumers to identify them and are verified according to an independent certification process that evaluates sustainability claims. Hence, only cards that significantly reduce energy or material consumption, carbon footprint or waste will be certified. Each year, these benchmarks will be enhanced as overall sustainability levels improve, further contributing to a better environmental management.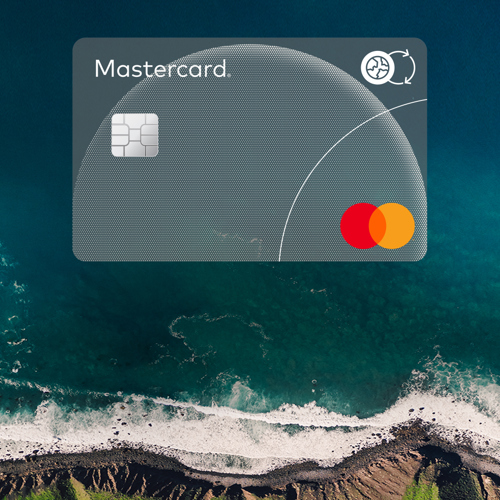 "In the financial sector, Banca March is always a step ahead in terms of sustainability," explains Ángel Martínez Marañón, CEO of Banca March and head of the Commercial and Private Banking Area. "The agreement with Mastercard shows, once again, that we are at the forefront of developing of products and services for our customers, as we are the first entity in Spain to issue cards with Mastercard's green certification. It is a new step in our commitment to generate an increasingly positive impact on the environment and society, a commitment that involves all aspects of our activity, from our internal operations to the investment and financing proposals we offer as an entity specialized in private banking and business advisory services."
Paloma Real, General Manager of Mastercard Spain, said: "We are delighted that Banca March is joining our sustainable card program. It is a step that takes us closer to our purpose, offering our financial customers the services they need to implement their own sustainability strategies and addressing industry challenges such as recycling cards. We will continue developing products and programs like this to help the industry build the future of the planet by supporting an inclusive and sustainable digital economy."
Commitment to sustainability
Banca March's commitment to sustainability is ingrained in all their areas of activity. The entity is part of the UN Global Compact, the world's largest corporate sustainability initiative, as a partner-Signatory. Together with 690 Spanish entities and 1,590 worldwide entities, they seek to align their objectives with the policies and plans that promote partnerships with governments, society, and the private sector to achieve the goals of the 2030 Agenda promoted by the United Nations.
Beyond the bank's own sustainability resources, Banca March promotes investment in sectors that develop efficient environmental management. For over 90 years, Banca March has been creating opportunities for growth, new ways of investing and saving responsibly. This commitment to responsible and sustainable investments is part of their vision of a new cycle marked by technology, digitalization, and sustainability.
Mastercard has also made several commitments to sustainability. In 2020, the company created the Priceless Planet Coalition, which joins the efforts of merchants, banks, cities and consumers to restore 100 million trees and stop climate change. The company has also launched its own Carbon Calculator with Swedish fintech Doconomy, a tool that enables banks to equip consumers with data and insights on carbon impact and offer them ways to contribute to reforestation.
END -