Mastercard Partners with Bank of Mongolia for EMV Chip Conversion
December 19, 2020 | By Huanyu Wu
In a signing ceremony held in Ulan Bator, Mongolia in November 2019, Bank of Mongolia announced Mastercard as its partner of choice for the implementation of chip migration, with plans to adapt the Mastercard M/Chip standard for the EMV migration of its national T Card scheme. The announcement marked a significant milestone as Mongolia is among the final markets in Asia Pacific to adopt EMV standards, moving the region closer to Mastercard's vision of a World Beyond Cash.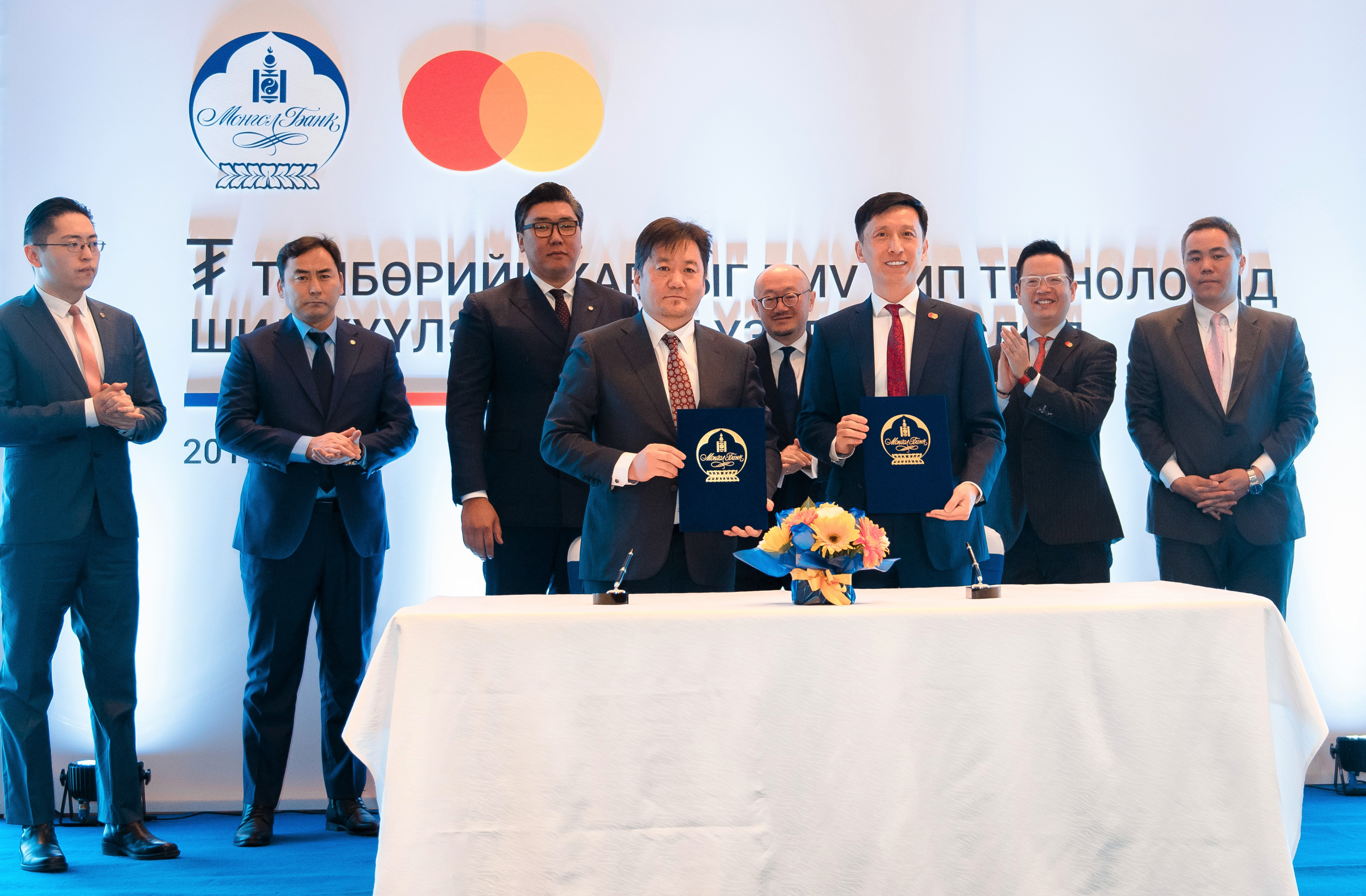 Mongolia has shown remarkable economic transformation over the past 25 years, increasing its GDP per capita by a factor of 10. Strong growth over the past two years, following a slowdown in 2016, made sustainable and inclusive growth a key priority for the country as it moves to alleviate poverty and promote financial inclusion. In support of these priorities, Mastercard is actively assisting Mongolia as it opens up its market by helping to establish a safe, stable and smart network built around the M/Chip EMV security standard.
The signing of this partnership agreement enables Mongolia to establish a strong EMV infrastructure utilizing Mastercard's M/Chip technology and related rules and specifications. In turn, this will enable Mongolian consumers, the country's payments ecosystem and economy. Bank of Mongolia will publish its national EMV standard over the next year, before mandating all members to comply with the T Card EMV standard in 2021.
This partnership with Bank of Mongolia builds on Mastercard's commitment to partnering with governments worldwide to deliver more than 1,600 scalable cashless programs. It also marks the first time that Mastercard's M/Chip standard has been selected by a government as its national EMV standard.