On top of the world: The Nordic P27 payments platform project
June 25, 2019 | By Paul Stoddart
By Paul Stoddart

When it comes to payments, put simply, the Nordics like to be first. The region is already leading the world in the adoption of electronic payments with less than 1 in 10 retail payments now in cash.

But now Europe's most northerly cluster of countries is turning its attention to enhancing its bank account payment infrastructure and improving on how its people and businesses can pay each other, under the guise of the P27 project. Of course, this is the Nordics, so real-time payments have existed domestically between banks for some time, but what's new and quite extraordinary is the soon to be built capability to send money across the multiple markets, and across the Nordic currencies efficiently both in real-time and batch payments. Nowhere else in the world does this exist.

Through the acquisition of Vocalink, our expertise in building bank account real-time payments infrastructures has meant that we were selected as the trusted partner for the six largest banks in the Nordics who initiated the P27 project.  Our cutting-edge real time payment technology will help to connect Nordic into one regional payment area, transforming how money moves across the markets for consumers, businesses and governments.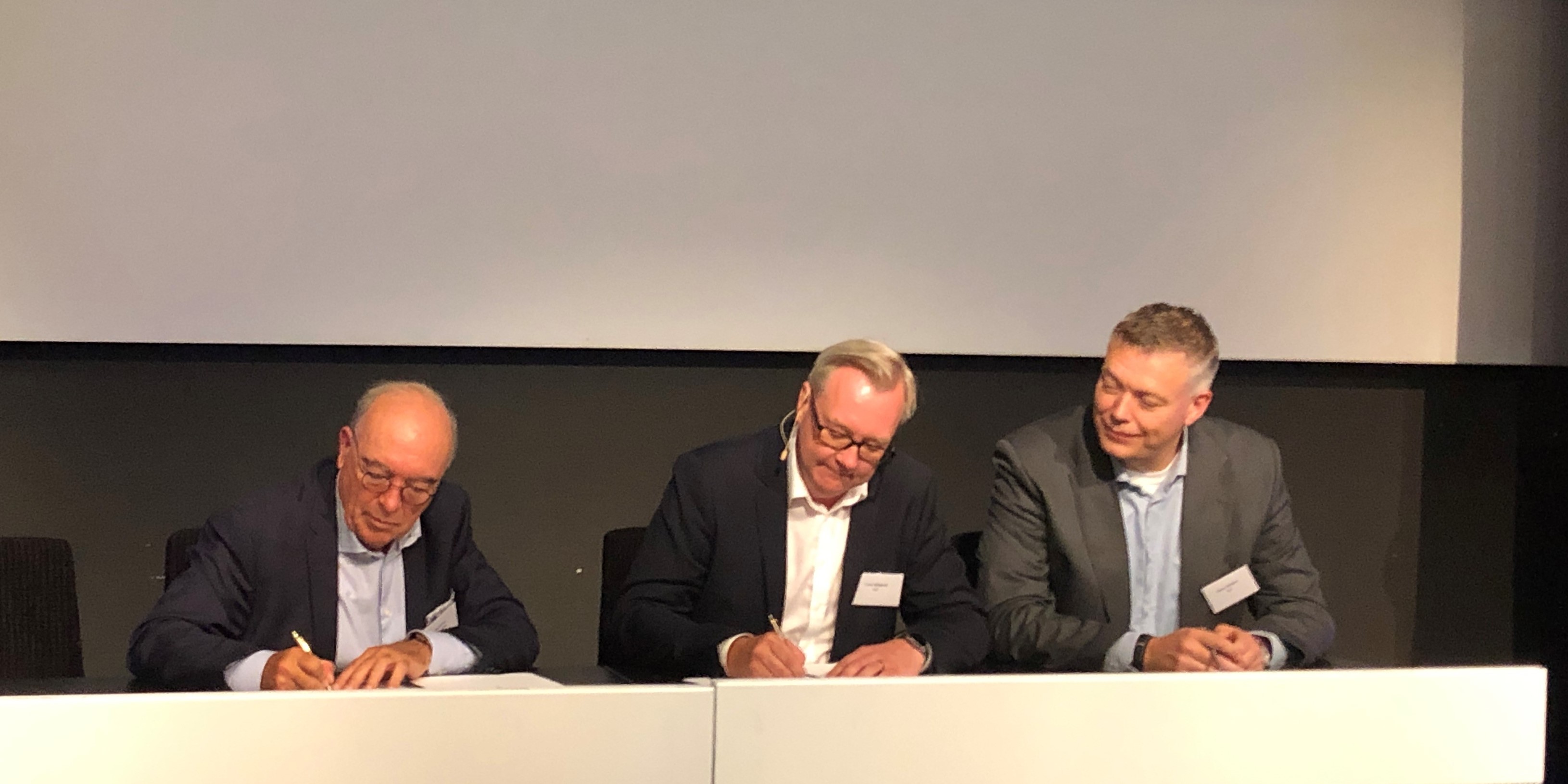 Javier Perez, President Europe Mastercard, Claus Richter, COO P27, Lars Sjögren, CEO P27

The shift to digital is nowhere more profound than in the Nordics. Domestic real-time mobile payment solutions are already well established, and by speeding up the connectivity throughout the region means it will enable further choice and innovation in direct bank account payments, giving people quicker, more convenient and more efficient ways to safely send and receive funds.

This next generation cross border, multi-currency payment capabilities don't just benefit consumers or businesses. This single interface will make it easier for banks to handle all payments within the Nordics and beyond and it will consolidate nine existing payment platforms into one - enabling significant efficiencies and removing duplications.

This partnership is also welcome evidence of Mastercard´s vision to drive real choice and security by being the trusted provider of new payment experiences, and to broaden its capabilities into new real-time payment flows, becoming a reality.

As we work together to build the world's first regional real-time payments platform, I look forward to showcasing this ground breaking project and Mastercard's own status as the world's number one payments partner.

Paul Stoddart is President of New Payment Platforms at Mastercard