Keeping payments convenient and secure – now is the time to act
November 8, 2018 | By Milan Gauder
Across Europe, autumn is traditionally an important season. The summer break is but a distant memory and the business world is laser-focused on attaining the year's objectives. But this autumn is particularly important for the payments industry for a whole different reason. It marks the opening shot of the 1-year countdown to the entry into force of new regulatory standards on payment authentication (and open banking) across Europe.

One of the EU's revised legislation on payment services' (PSD2) objectives is to make electronic transactions safer. For instance, it mandates, as of September 2019, the use of 2 out of the following 3 elements to prove that you are really who you pretend to be when you are making an electronic payment: Something you know (e.g. password), something you have (e.g. phone, token generator etc.) and something you are (e.g. fingerprint, iris scan, etc.).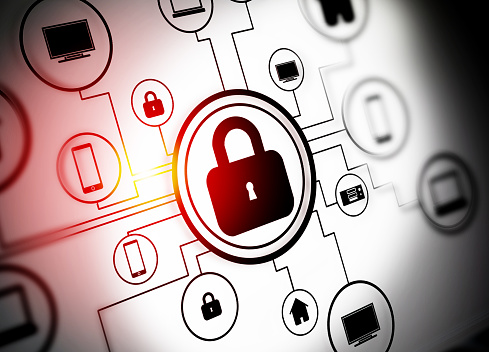 While there are a number of exceptions to this rule, for instance for low-value transactions or for payments at retailers that the consumer has identified as particularly trustworthy (i.e. white listing), these rules hold tremendous potential to disrupt the checkout experience, particularly in e- and m-commerce.

Of course, the last thing we and anyone in the industry want is to scare customers away because of clunky and counter-intuitive checkout methods. No one wants to go back to typing 16-digit card numbers into mobile devices to complete a purchase or to ask consumers for additional passwords that are forgotten too easily. Consumers expect both convenience and safety. As a technology company in the payment space, it is our task to marry these requirements and allow consumers to shop as easily and seamlessly as possible without compromising on safety and security.

For Mastercard, the key to achieving this lies in the standards developed by the industry known as EMV 3-D Secure (EMV 3DS) and Mastercard's Identity Check Program which is based on these standards. Together with selected partners, we recently conducted the first live EMV 3DS transactions. Other trials look very promising in terms of reducing both fraud and abandonment - which happens when consumers get frustrated with the checkout and payment process – but also in terms of higher approval rates.

While September 2019 still seems far away, it actually isn't if we all want to be ready not only to comply with the law but also to provide the best checkout experience to consumers and businesses. Integrating the new solutions into retailers', services providers' and card issuers' systems require a significant effort from all sides. Being ready from a technological side, as well as being able to move hundreds of millions of consumers and hundreds of thousands of merchants onto a new authentication platform within a matter of a few months is a herculean task. There is no time to waste. If we want to live up to the legitimate expectations of our customers, now is the time to act. The solutions exist. Let's work together to ensure that they work for you too.

September 2018 marked the starting shot to securing customer satisfaction for the future. Let's ensure that by September 2019 disruption will have been kept to a minimum and consumers and businesses simply can continue to use their trusted payment methods as usual – but with the difference that they will be even more secure and more convenient than what they already are today.