Mastercard Appoints Safdar Khan Division President for Southeast Asia
January 12, 2022 | Singapore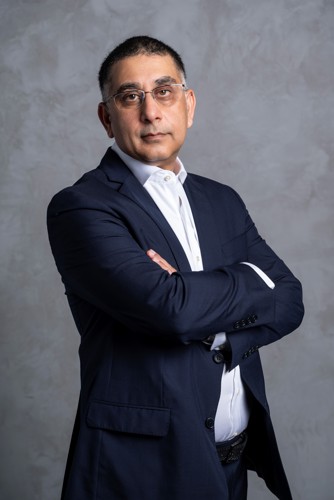 Khan brings 15 years of experience with the company to lead a diverse region with several rapidly emerging economies.
Mastercard announced today that Safdar Khan has been named Division President for Southeast Asia. This appointment is an expansion of his former role as Division President, Southeast Asia Emerging Markets.
A 15-year veteran of Mastercard, Khan's previous role saw him building business momentum with an assertive distribution strategy and expanding revenue by growing the company's Services offerings. He will now be responsible for implementing Mastercard's multi-rail digital payments agenda in 10 Southeast Asian markets and delivering increased value to the company's stakeholders.
"As one of the most diverse, dynamic regions in the world, Southeast Asia encompasses countries with wide variation in economic development, business needs and cultural nuances," said Ari Sarker, President, Asia Pacific, Mastercard. "The leader that oversees this division must have a deep understanding of the bloc as a whole, as well as the individual markets within it, and must also possess the capability to manage these complexities with incredible skill. Safdar Khan, with his rock-solid track record of strong leadership, strategic capabilities and experience in the region, is ideally suited to take on this position which will give him greater space to push forward with innovative approaches in this group of markets."
During Khan's tenure as Division President, Southeast Asia Emerging Markets, he was instrumental in launching several firsts in the region including dual-chip cards and QR-on-Card technology in Vietnam. Under his able leadership, Mastercard has undertaken strategic partnerships in Indonesia to build and sustain local relevance, gaining market share leadership. Khan also played a key role in taking Mastercard's cyber and intelligence solutions beyond the payments industry. He was also a key player in the signing of a MoU with Thailand's Digital Economy Promotion Agency, which inducted 27 Thai cities into Mastercard's City Possible global network, becoming the largest cohort to join the expanding community of member cities.
"Having worked in markets across the globe, I've witnessed the evolution of digital needs for governments, consumers and businesses. To me, Southeast Asia is the most dynamic landscape for payments technologies," said Safdar Khan, Division President, Southeast Asia, Mastercard.
"Mastercard has helped to drive the rapid shift in consumer behavior that has seen people across Southeast Asia move at lightning speed from relying on cash to contactless payments, and more recently, mobile payments. This has provided an opportunity to empower individuals and businesses, especially merchants, with innovative payments solutions that enable safer, faster, more convenient options to transact. It has been a pleasure to see the implementation of Mastercard's solutions making a difference in the lives of people across the region, and especially for micro and small businesses."
Khan started his career with Mastercard in 2006 and has since held numerous leadership positions across multiple regions, including Division President, Indonesia, Malaysia & Brunei, Country Manager Malaysia & Brunei, Country Manager Qatar, Oman & Kuwait, as well as Lead, HSBC Global Key Account, South Asia, Middle East & Africa.
Prior to Mastercard, he held pivotal roles in financial services, technology and e-businesses, in companies such as ABN Amro, Citibank and Oracle, across North America, Asia and the Middle East.
- The End -
About Mastercard (NYSE:MA), www.mastercard.com  
Mastercard is a global technology company in the payments industry. Our mission is to connect and power an inclusive, digital economy that benefits everyone, everywhere by making transactions safe, simple, smart and accessible. Using secure data and networks, partnerships and passion, our innovations and solutions help individuals, financial institutions, governments and businesses realize their greatest potential. Our decency quotient, or DQ, drives our culture and everything we do inside and outside of our company. With connections across more than 210 countries and territories, we are building a sustainable world that unlocks priceless possibilities for all. 
Mastercard Communications Contact
Chitra Kumar, +65 6395 1235
Chitra.Kumar@mastercard.com