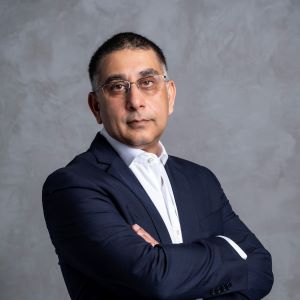 Safdar Khan
Division President, Southeast Asia 
As Division President for Southeast Asia, Safdar Khan is responsible for delivering increased value to Mastercard stakeholders by driving the implementation of the company's multi-rail digital payment agenda in all 10 Southeast Asian Markets.
A 15-year veteran of the company, he formerly held the role of Division President, Southeast Asia Emerging Markets, which saw him build business momentum with an assertive distribution strategy and expand revenues through growing the company's services offerings.
He led the teams in breaking the decades long stranglehold of competition in the fast-emerging markets of Vietnam and Thailand, and was also instrumental in launching several firsts in the region, including dual-chip cards, as well as QR-on-Card technology.  Under his able leadership, Mastercard undertook strategic partnerships in Indonesia to build and sustain local relevance in a critical market, gaining a market share leadership position.
Khan also played a key role in taking Mastercard's cyber and intelligence solutions beyond the payments industry. He was also a key player in the signing of an MoU with Thailand's Digital Economy Promotion Agency, which inducted 27 Thai cities into Mastercard's City Possible global network – becoming the largest cohort to join the expanding community of member cities.
Khan started his career with Mastercard in 2006 and has since held numerous leadership positions across multiple regions, including Division President, Indonesia, Malaysia & Brunei, Country Manager Malaysia & Brunei, Country Manager Qatar, Oman & Kuwait, as well as Lead, HSBC Global Key Account, South Asia, Middle East & Africa.
Prior to Mastercard, he held pivotal roles in financial services, technology, and e-businesses, in companies such as ABN Amro, Citibank, and Oracle, across North America, Asia and the Middle East.
Khan has a Master's degree in Business Administration from Virginia Tech, USA and Bachelor's degree with honors in Political Science from University of Delhi.