FINANCIAL INCLUSION
This female fintech founder is unlocking credit for the underserved
March 17, 2022 | By Vicki Hyman
When Angelica Acosta was growing up, she saw her father struggle to build a series of small businesses in Colombia. Shut out from formal financing, he was forced to take out informal and often expensive loans to keep them going. She thought about that often as she attended university and business school and worked for years in banking, business development and digital transformation.
"In Latin America," she says, "there are many stories like my father's, and I want to give a different opportunity to these people."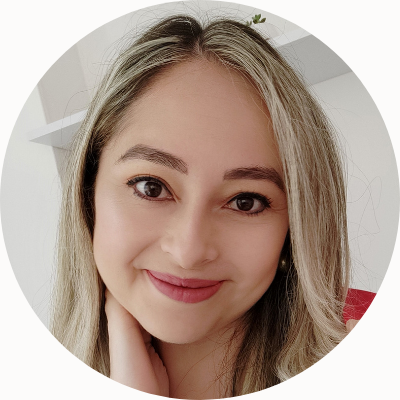 In 2019, she co-founded IncluirTec, which has unlocked credit access quickly for more than 20,000 smallholder farmers and micro-entrepreneurs in three countries by generating an alternative risk assessment based on the applicants' productive capacity and their socioeconomic context. A third of the loans have gone to women, who often lack access to capital. Globally, there is $287 billion credit gap for women-owned small and medium-sized businesses, with the largest gap in the Latin America, according to the IFC.
Acosta, 37, herself has found it is a challenge to raise venture capital for IncluirTec, with the mostly male investors she meets with not interested in initiatives focused on women.
Last year, IncluirTec joined Start Path Empodera, a joint program launched by Mastercard and USAID  to promote female entrepreneurship through access to leadership development, network-building support, mentorship and technical assistance. "We have big dreams and we can achieve them," Acosta  says, "and to have the support of other women and the financial resources is one of the keys to boosting female microentrepreneurs and inspiring girls and future generations to continue in the entrepreneurial way without being afraid."
According to the 2021 Mastercard Index of Women Entrepreneurs, Colombia ranked second across all 65 economies surveyed for women's advancement outcomes. That's based on their progress and the degree of marginalization they face economically and professionally as business leaders, professionals, entrepreneurs and workers. Colombia ranked first for total business leadership positions held by women.
"The Colombian women have a secret," Acosta says. "We never give up, and this is the reason why we have achieved important things and we can be a good example for other countries." But, she adds, there is still a long way to go. "My best advice is, don't stop dreaming and to have self-love. The person that needs to have more confidence and faith in you — it's yourself."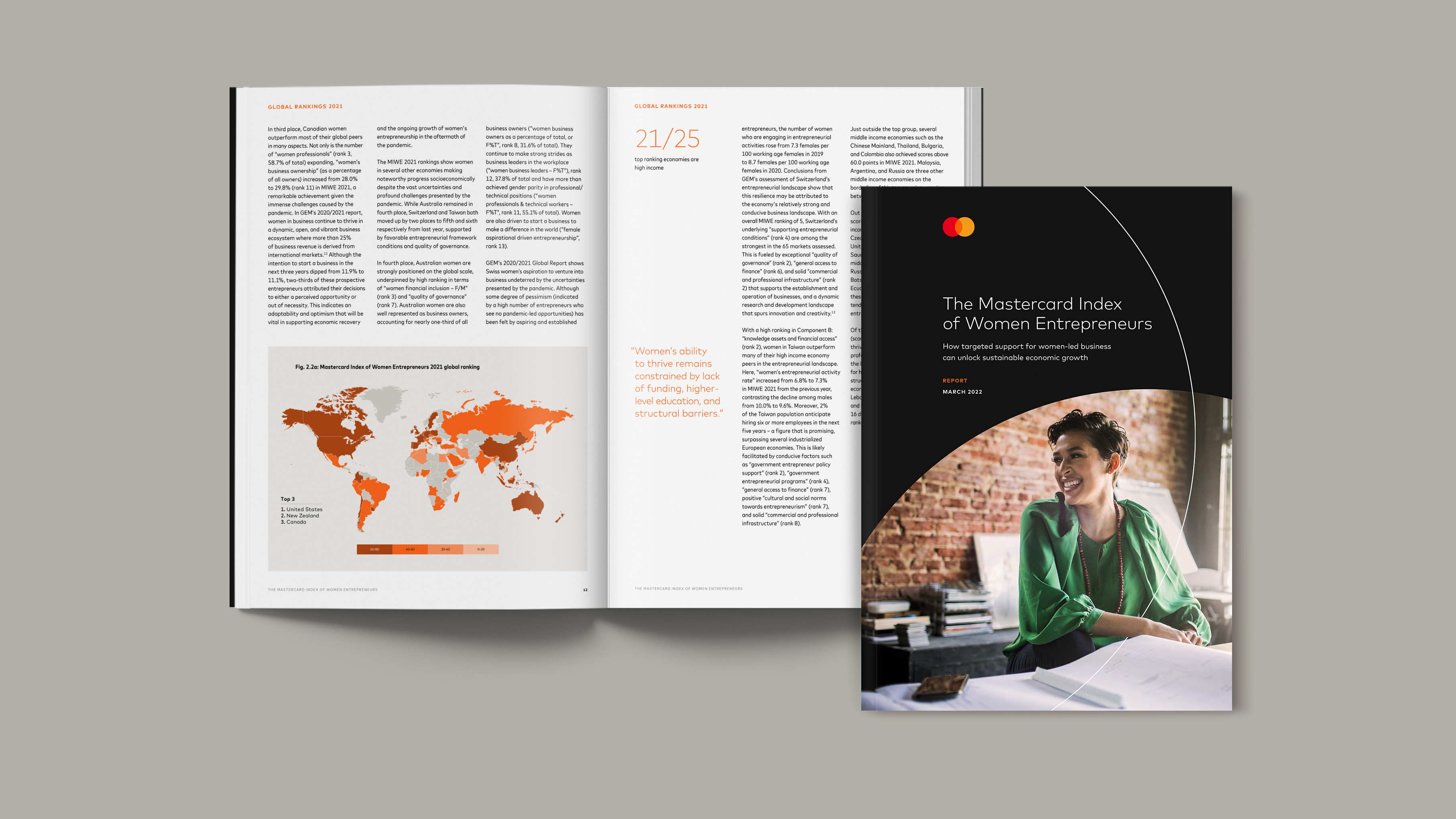 insights
When women work, economies grow
The 2021 Mastercard Index of Women Entrepreneurs underscores the resilience shown by women in challenging times and points the way toward changes governments, policymakers, businesses and people can make to foster progress.
Read more