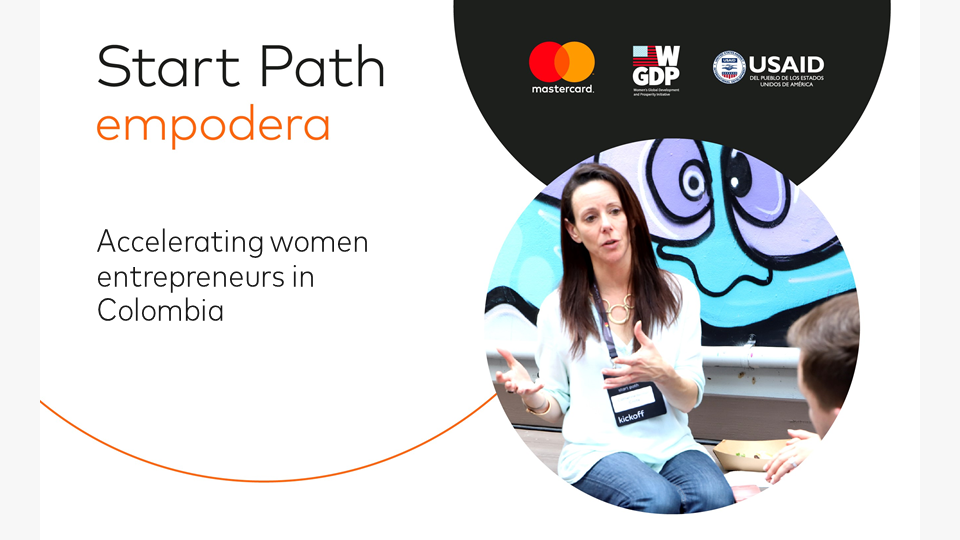 Mastercard and USAID Partner to Launch 'Start Path Empodera'
Start Path Empodera is a partnership under the Women's Global Development and Prosperity (W-GDP) Initiative
Bogota, Colombia - January 21, 2021 - Mastercard and the U.S. Agency for International Development (USAID) have partnered under the Women's Global Development and Prosperity (W-GDP) Initiative to launch Start Path Empodera, a business accelerator focused on promoting women's entrepreneurship and financial inclusion in Colombia. The program will provide Colombia's women tech entrepreneurs with access to leadership development and network-building support, mentorship, and technical assistance, creating a more level playing field and, in turn, unleashing the full potential of the country's next generation of women leaders.
Kiki Del Valle, Executive VP of Market Development for Latin America, announced: "Through Start Path Empodera, Mastercard seeks to provide our Start Path award-winning global model, expertise and brand to stimulate the growth and sustainability of early-stage female entrepreneurs who are focused on solving problems that require unique technology, target a large market with potential for high growth and have a repeatable business model.  We will engage women entrepreneurs and share access to networks, help them develop critical skills, and ultimately help these women not only succeed for themselves, but also serve as beacons for other female entrepreneurs."
While the program's focus is on unleashing each individual entrepreneur's potential, Start Path Empodera will also leave a lasting impact on the broader communities across Colombia in which the entrepreneurs live and work. "Supporting women, supporting their businesses is integrally related to driving economic growth for the communities in which they operate. By making women economically resilient, we're building effective catalysts for Colombia in the long-run," states del Valle.
Women entrepreneurs often lack access to capital, markets, networks, training and mentorship opportunities. There is roughly a $300 billion* credit gap for women-owned small and medium-sized enterprises globally, indicating not only gender-based inequality but an abundance of opportunity for new investment and economic growth. Effective solutions to closing this gender gap require public and private sector partnerships to provide training and assistance as well as to help women entrepreneurs achieve economies of scale.
"Under W-GDP, this partnership between USAID and Mastercard is an optimal example of how the U.S. Government's collaboration with the private sector can create innovative opportunities for women's entrepreneurship and achieve sustainable development outcomes," remarks USAID/Colombia Deputy Mission Director Martha Aponte. "Start Path Empodera will help equip Colombia's women entrepreneurs with the networks and support they need to unlock their highest potential, generating ripple effects of empowerment and economic mobility in their families, communities, country, and beyond."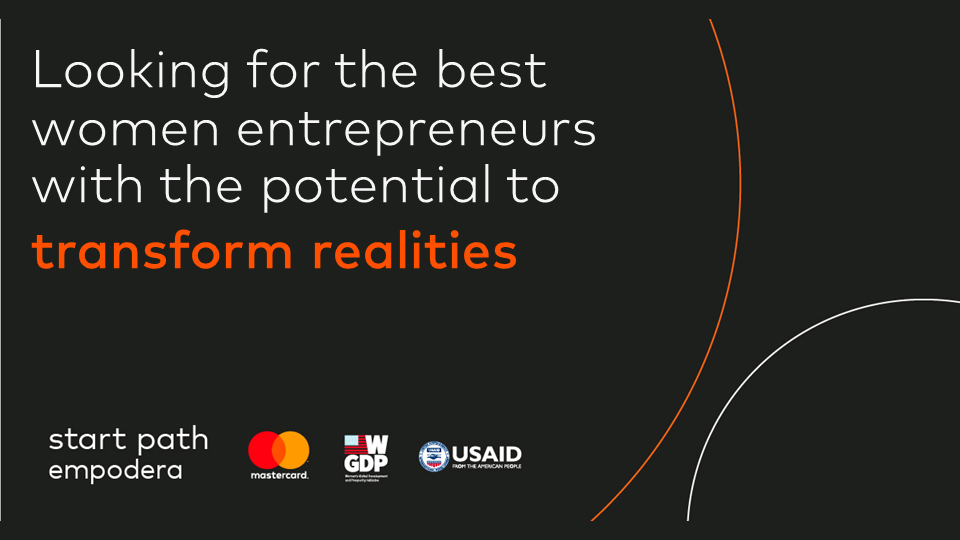 Start Path Empodera is designed for ambitious women entrepreneurs leading Colombia-based companies with high growth potential in one of the following areas:
Scaling fintech solutions – Leveraging innovative tech solutions to enhance the access and use of digital financial services
Driving financial inclusion – Increasing digital financial literacy and access to digital financial services, across any sector or application
Scaling commerce – Digitizing and optimizing the buying and selling of goods and services, across any sector, retail or online
These companies may be early-stage startups but will demonstrate financial viability, technical feasibility, and a scalable business model.
Applications are currently open for a pitch competition that will select ten women as the first accelerator cohort, one of four cohorts to be hosted across a two year program. Start Path Empodera participants will receive direct mentorship from a select network of experts, business and leadership development training, networking opportunities, and financing of up to $20,000 USD per company, plus an additional $10,000 USD per company to invest in women's inclusion and empowerment efforts. Through Start Path Empodera, USAID and Mastercard aim to strengthen and support Colombia's female entrepreneurs as the tech leaders of tomorrow.
For more information and application details, please visit www.startpathempodera.com.